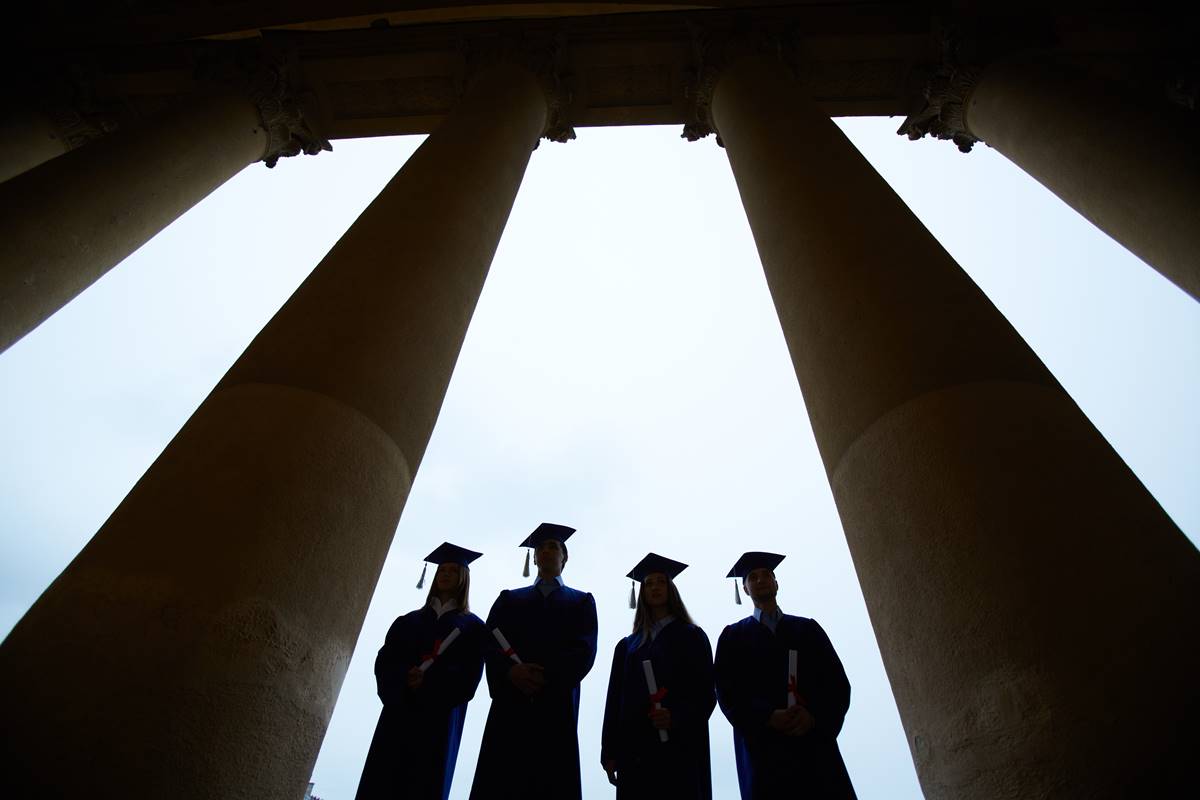 Most colleges and universities plan to tighten their belts during this recession year, what with shrunken endowments, curtailed donor gifts, and students and parents suddenly feeling too strapped to pay high tuition costs. Yet for a lucky few institutions—institutions with connections to members of Congress—this year will provide some unusual financial bonanzas, thanks to a 36-year-old federal education grants program that over the last decade has turned into a pork barrel for members' favorite colleges and universities.
The bloggers at the Quick and the Ed have been tracking the House and Senate FY 2010 appropriations bills for the Fund for Improvement of Postsecondary Education (FIPSE) and found that both bills allot the lion's share of funding to earmarks benefiting specific educational institutions . That is not supposed to be the purpose of FIPSE, which was set up in 1973, with the backing of the Nixon administration, to fund innovative reforms in higher education. The awarding of the grants, by the U.S. Education Department, is supposed to be by open competition so as to reward genuinely innovative projects. But this year, FY2009, congressional earmarks and other mandates, including $7 million set aside by the Obama administration for a "special focus" grant competition available only to community colleges, have already eaten up nearly all of FIPSE's $133.7 million budget, Inside Higher Education reported in June.. Earmark projects benefiting specific recipients, mostly colleges and universities, accounted for $91.2 million of that total. Indeed, as Inside Higher Ed noted, the department announced on its website that FIPSE's open grant competition "will not be held in FY 2009 due to budget constraints." The phrase "budget constraints" seems to be the Education Department's nice way of saying "pet projects."
The FIPSE appropriations bills for FY 2010 currently pending in the House of Representatives and Senate contain 173 and 110 earmarks respectively. A partial list of them posted on the Quick and Ed blog makes for entertaining reading. Here are a few of the tastier pork tidbits in the congressional education barrel, many of which appear to be connected to innovation only in the loosest sense of that word:
— $300,000 to Livingstone College in North Carolina to provide "academic and student support services" for the college's Center for Holistic Living (House bill).
— $325,000 to Evergreen State College in Washington for the school's Bioregion initiative, which "aims to better prepare undergraduates, as well as ourselves, to living in a world where the complex issues of environmental quality, environmental justice, and sustainability are paramount" (House bill).
— $100,000 to Keene State College in New Hampshire for a literal pork project, the college's 10,000-square-foot Monadnock Biodiesel Collaborative, which proposes to turn waste grease from restaurants (including animal fat) into biofuel (Senate bill)..
— $600,000 to Dickinson State University in North Dakota for its Theodore Roosevelt Center, which is "designed to raise the profile of Theodore Roosevelt in North Dakota, to deepen our understanding of one of the most remarkable statesmen and intellectuals in American history, and to convene Roosevelt-related events of local, state, and national significance" (Senate bill).
Furthermore, as the Quick and the Ed bloggers point out, many of the earmarks in the bills aren't even for specific projects such as the above, but for vaguely described overhead items such as "equipment relating to science" ($100,00 to Philadelphia University); just plain "equipment" ($500,000 to the State University of New York at Geneseo, $2 million to the Western Kentucky University Research Foundation, and $2.4 million to Northern Kentucky University); "technology upgrades" ($250,000 to Rockford College in Illinois); and "demonstration activities" ($150,000 to the University of Virginia's College at Wise's Emerging Technologies Learning Center, where the "demonstration activities" will include installing a voice-over-Internet protocol system of a kind already invented by Skype).
The biggest earmark winner of all for FY 2010, at least under the House bill, is the University of Massachusetts-Boston, slated to receive a fat $12.6 million for its Edward Kennedy Institute for the Senate (the Senate bill, ironically, allots only $1 million for the institute named for one of its own).
In former times, when a merit-based competitive process was the rule, FIPSE grants, typically ranging from $100,000 to $600,000, went to fund genuine education innovation: some of the first distance-learning programs, enabling computer access to students with disabilities, and so forth. In FY 1998 earmarks began to creep into FIPSE appropriations bills, and pork began gradually to displace merit-based funding. In FY 2005, according to the Los Angeles Times, the Education Department had to cancel its competition, leaving 1,300 institutions that had applied for about 70 grants out in the cold. Some 418 congressional earmarks, including $5 million for the University of South Carolina's Strom Thurmond Wellness and Fitness Center to pay for such amenities as an indoor climbing wall and a sand volleyball court, had crowded out merit-based grants.
The Education Department's cancellation of the FIPSE grants competition for FY 2009 was a near-rerun of the situation in FY 2005. Not only did $91.2 million worth of pet pork projects (including $191,593 to Central Washington University for evaluating wine quality) eat up most of FIPSE's $133.7 million budget for FY 2009, but other "special focus" set-aides mandated by Congress and the Obama administration ate up most of the rest) the rest. Those "special focuses" included $10 million for a "new college textbook rental initiative," $10 million for the "Postbaccalaureate Opportunities for Hispanic Americans program aimed at expanding graduate-level programs for Hispanic students, and the Obama Administration's $7 million set-aside for a grant competition aimed at setting up "innovative and sustainable community college programs that prepare displaced workers for second careers."
Three years ago former Education Secretary Margaret Spelling's Commission n the Future of Higher Education tried to do something about FIPSE's gradual drift from underwriting experiments in educational innovation to funding faddish causes (this year it's Hispanics and laid-off workers) and institutions with access to the ears of powerful members of Congress. Spellings' commission recommended that a "reenergized" FIPSE return to its "original mission" of "promoting improvement… in higher education" via the competitive grants process. For Congress, however, it's clear that dispensing educational favors in members' home states trumps such stodgy ideas as "promoting educational improvement." The Quick and the Ed bloggers write: "And so long as Congressmen willingly fund pork over reform this program will continue to be little more than an annual wasted opportunity." So expect another year of diminished-to-nonexistent merit-based grants at FIPSE, and another year of wondering why, at a time of deep recession monstrous federal budget deficits, FIPSE ought to exists at all.