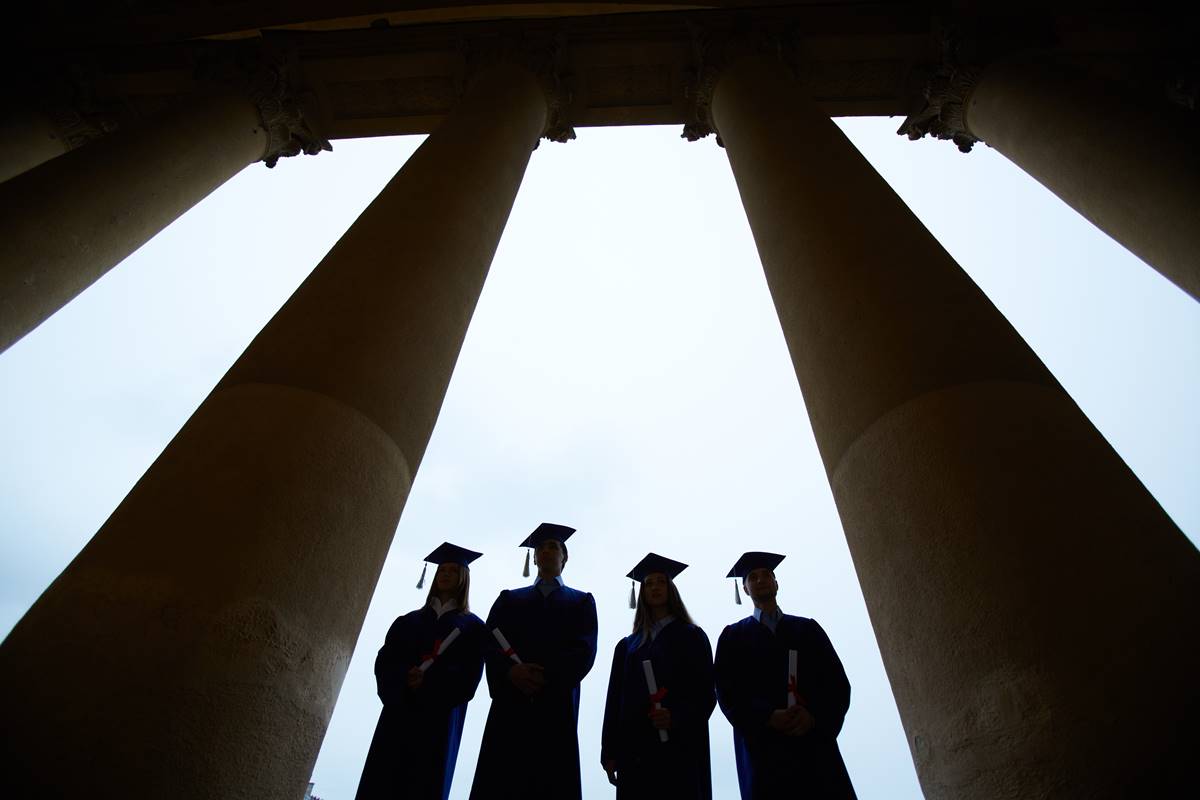 As president of a university that experienced a high-profile false rape claim, Hofstra president Stuart Rabinowitz would have a long way to go to match the poor performance of Duke president Richard Brodhead.
That said, Rabinowitz certainly would win no awards for profiles in courage. In response to the filing of false sexual assault charges by one of his institution's students, Danmell Ndonye, Rabinowitz announced that Hofstra administrators "will redouble our educational efforts and try to increase awareness among students, faculty, and staff of any potential signs of danger or dangerous behavior, and the need to pass that information on to Public Safety so that it can be adequately and appropriately addressed."
And these were not merely words. Rabinowitz appointed a presidential task force "to undertake a review of all aspects of security, including operations, communications, programs, policies and procedures to insure that we are taking every possible precaution to maintain a secure and safe campus. In addition, we will once again be seeking to utilize the services of an outside consultant to conduct a security audit and make recommendations as to best practices and possible enhancements to our program."
If, as Ndonye claimed, she had been lured into a campus bathroom by several men, tied up, and then raped, Rabinowitz's proposal would make perfect sense. The failure of Hofstra's campus security to have protected Ndonye would be a major scandal for the university. Indeed, the Hofstra rape would be another Kitty Genovese affair, with the focus in this instance on the callousness of the myriad Hofstra students in the dorm who remained indifferent to Ndonye's screams of horror.

The problem with this scenario: Ndonye wasn't raped. She admitted that she made up the story, after a video confirmed her lie.
So how, exactly, would reforming Hofstra's security policies guard against female undergraduates making false rape claims?
Of course, it would not do so. But Rabinowitz's course of action—effectively pretending that Ndonye told the truth, and then proceeding from there—will appease campus ideologues trained to believe that women never lie about rape.
In forming his faux policy, Rabinowitz was doubtless thinking of people like Jennifer Beeman, the former director of UC Davis' Campus Violence Prevention Program. Distressed that the number of reported rapes on her campus didn't come anywhere close to what campus ideologues want us to believe, Beeman simply made up totals—year after year after year. Incredibly, Davis initially not only turned a blind eye to Beeman's deceptions but cited the outrageously high figures as proving that its campus treated "survivors" with more sensitivity than other UC branches.
Or, perhaps, the Hofstra president had in mind the likes of Angus Johnston, a History Ph.D. (from, alas, the CUNY Graduate Center, where I'm on the faculty) whose CV reports that he last taught at the not exactly fair-and-balanced Center for Worker Education, City College of New York. Johnston, after asserting that he was "not interested in having a discussion about whether [Ndonye] was raped, or how likely it is that [Ndonye] was raped," then engaged in just such a discussion, with the extraordinary argument that "it's possible that [Ndonye] lied and that some or all of them [the falsely accused men] are guilty."
Johnston's evidence for this startling claim? None.
Johnston seems to be the perfect type for President Rabinowitz's campus task force.