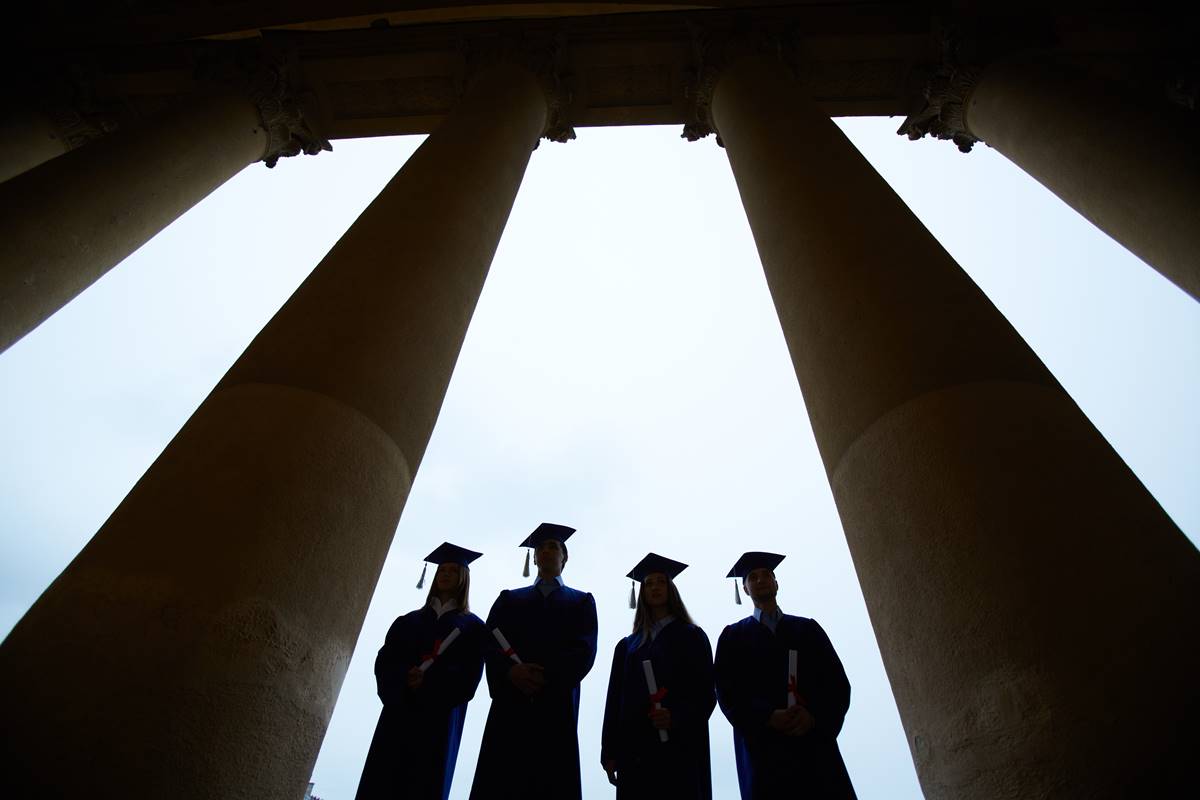 Does a black professor deserve tenure because his college hasn't granted tenure to very many black professors in the past? To provide a role model for black students? To help the school achieve ethnic diversity faster than it otherwise might? To ensure that the proportion of black professors matches the proportion of black college students?
These are some of the issues raised by the supporters of Pierre Desir, a cinematographer and assistant professor of film at Emerson College in downtown Boston who was denied tenure in 2008. Emerson, founded in 1880 and with 3,200 full-time undergraduates and 900 graduate students, specializes in teaching communications and the performing arts (graduates of Emerson include Jay Leno and Norman Lear). Desir was one of two blacks up for tenure in 2008 after six years of teaching. Neither he nor the other black scholar, journalism professor Roger House, received tenure, although three white professors who were up at the same time did. As is the rule with tenure denials, both Desir and House were allowed to teach for a seventh academic year at Emerson (2008-2009) while presumably looking for other academic jobs. Both filed complaints charging Emerson with racial discrimination with the Massachusetts Commission Against Discrimination this past May. Over the summer Emerson offered both men a second shot at tenure in 201l in exchange for dropping their complaints. House took up the offer and is back teaching at Emerson this fall. Desir refused and is currently living on unemployment.
Emerson won't discuss Desir's case, but it seems that the main reason his tenure bid was rejected by Emerson's arts dean, Grafton Nunes, and vice president of academic affairs, Linda Moore, was Desir's thin creative production—the equivalent of scholarly production for humanities professors–during his six years on the faculty. Over that time Desir completed a single 17-minute arty documentary about Thelonious Monk in 2006. He did, however, do the cinematography, his academic specialty, on four feature films, and he complained that it was unfair for Moore to ignore that work, which his tenure committee had considered sufficient enough to recommend the tenure that Nunes and Moore vetoed.

No matter, because other issues seem to have overshadowed the specifics of Desir's individual tenure proceeding. The NAACP has gotten into the case, complaining that Emerson has granted tenure to only three blacks during its entire 129-year-old history, two of whom had to sue to gain that status. The Boston Globe carried an article last week pointing out that while African-Americans constitute 13 percent of U.S. college students, they make up only 5 percent of tenured faculty. At Emerson, the Globe pointed out, only 3 percent of the student body is black and 4 percent of tenured faculty.
Theodore Landsmark, president of the Boston Architectural College and member of a panel hastily convened by Emerson to explore minority promotions in the wake of the Desir controversy, told the Globe that Emerson's problem was a lack of sufficient black role models on the faculty that would inspire black young people to apply. "Students and parents are selecting schools where there are role models of the professionals whom the students aspired to be," said Landsmark.
You may wonder whether whether tenure decisions should be made on the basis of ensuring a requisite number of ethnic role models, which essentially amounts to awarding tenure on the basis of ethnicity itself. The fact remains that Emerson, which has been worrying about student and faculty diversity since it convened a committee to address that subject in 2007, has actually done fairly well in that department for a school its size. For example, according to a graph in the Boston Globe, 6 percent of Emerson's 177 full-time faculty members are black, slightly exceeding the 5.5 percent of full-time instructional faculty nationwide who are black as reported by the Journal of Blacks in Higher Education. Furthermore, according to graphs in the Boston Globe, the ratio of whites to all minorities (Hispanics and Asians as well as blacks) is about the same—4 to 1—among its 76 tenured faculty members as it is among the faculty as a whole, so it is difficult to say that Emerson discriminates against minorities in general when making tenure decisions.
Finally, as college spokesman Andy Tiedemann points out, since 2001 some 37 faculty members have come up for tenure at Emerson, and "we've denied tenure 10 times. Of those seven were white and three were black." Two of the blacks were House and Desir, and it now seems distinctly likely that House will qualify for tenure on his second chance. Two blacks turned down for tenure in more than eight years seems scanty evidence on which to hang a claim of racial discrimination.