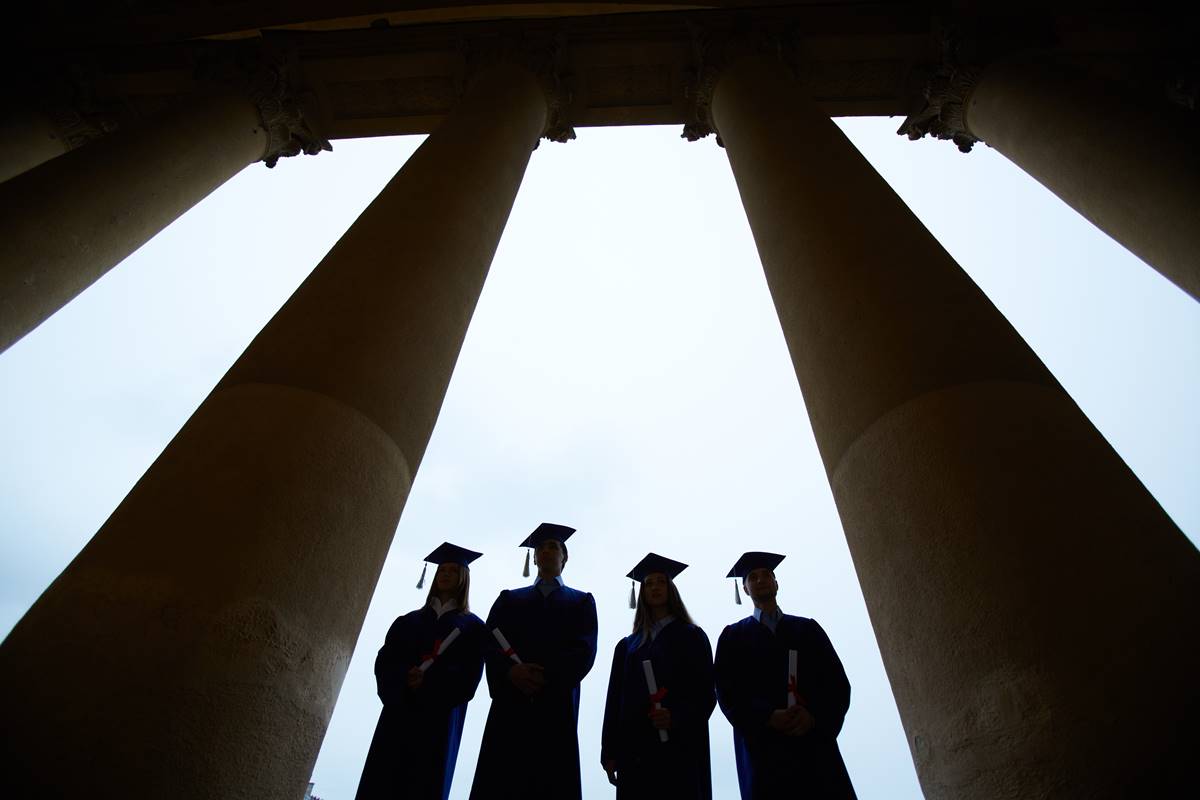 Here's a letter from a reader addressing some of the travails of technology at her college and the role that they seem to play in the dropout rate:
I went back to college this semester after dropping out 18 years ago for a family obligation.
I came from a wealthy family. My entire family were either professors, teachers or principals, graduating from Washington Univ., Vassar, etc. I strongly believe there are other factors than background. That is too convenient.
This semester, I am still making straight A's. However, I believe there are other quantifiable factors that force students to drop out, not related to "background", "race", "low-economic status".
I go to a college with a 30% graduation rate who did not give me labs or software that were integral to my classes.
Additionally, when their servers went down three times in one week, and my classmates and I tried to submit our coursework in a timely fashion, the professor refused to allow us to submit any other way. She even stated in an email "if you cannot submit your exams on time, you need to be tested for a developmental disability." In this case, the facts were documented that it was the school and text-book servers that went down, outside of our control. Additionally, I had taken over 30 similar exams in a fraction of the alloted time and made straight A's.
Other staff members controlled whether or not we submit homework by denying us promised software or bullying us because we asked for online access. Professors have consistently refused to return email questions on legitimate course questions.
I have only 1 year to go. For online students at my college, there is no encouragement and no mentors who might direct us to staff to help resolve these issues. If the college continues to not provide the lab/software tools it promised, and the basic instruction that is required to complete coursework, it may become impossible for me to finish.
I believe it is appropriate for staff of a college to be trained to provide access to software and tools that should have come with the class? All they would need to do is double-check with the professor that an order was correct before placing the order.
With a 70% drop out rate after one month, the college has already been paid full-price; they have no costs for approximately 2,100 students that dropped for 3/4 of the semester — I'm sure they're making a huge profit off of this. Then the professor's class size drops down to 1/4 size — it must be like a 3 month vacation for them.
I would like to see audits of colleges with very low graduation rates asking former students WHY they dropped out, to find out if online class access, lack of lab/software/books and lack of interest and instruction from professors and staff played a part in their dropping out.
Are the only audits done focused on race, ethnicity and background?
Thanks for your time in reading this.
If you have any answers, or similar experiences, let us know.