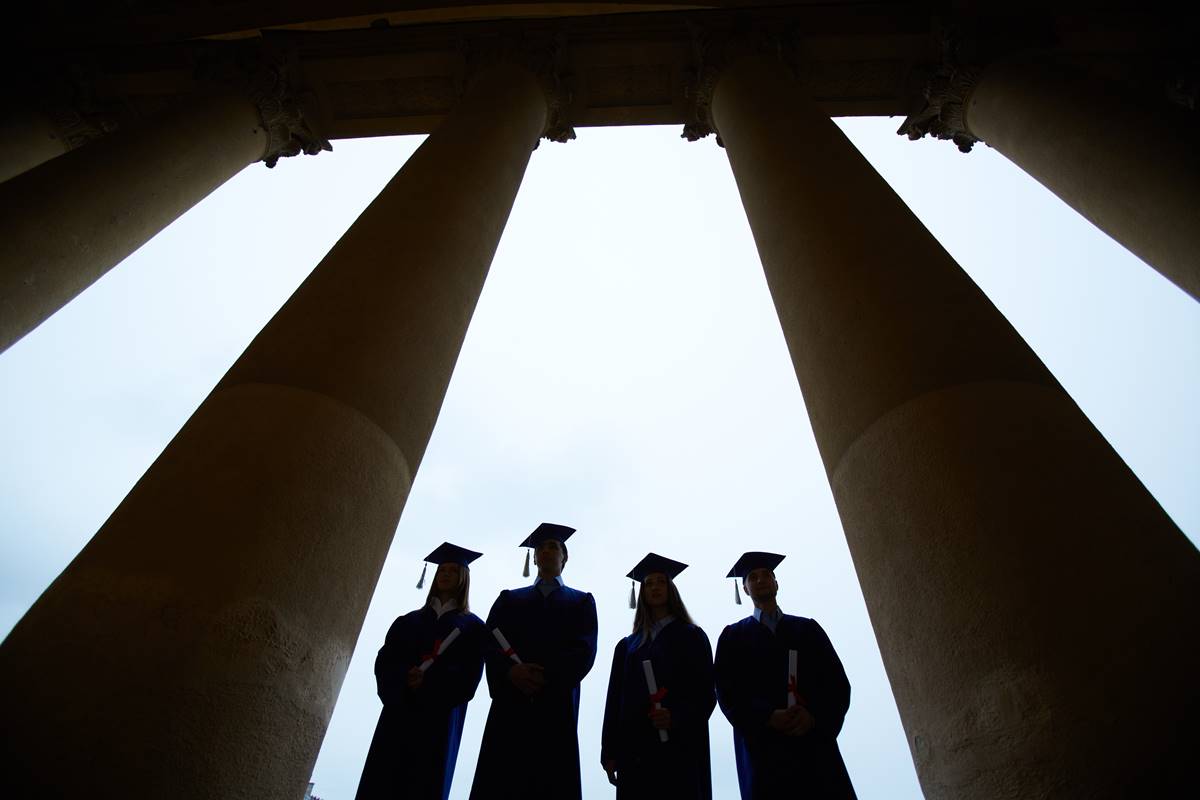 >
"Who are you kidding?" I wanted to get up and ask the English professor who was giving a talk at the South Atlantic Modern Language Association convention in November. He was analyzing a graphic novel, the spaces between panels, the line widths of the panels, the lettering inside the "speech bubbles."
Maybe he was trying to keep his job in a field that by job postings indicates increasing irrelevance. Students are leaving English departments in droves. "This is a profession that is losing its will to live," proclaimed William Deresiewicz, former English professor himself, in 2008 in the pages of the Nation, no less.
It's been a death by slow suicide. The reference to "spaces" coming from the podium was the same kind of self-abusive parsing, I had seen applied by deconstructionists in the 1990s when I was a graduate student. The depressed patient, failing to see any worth in his work, had leveled the greatest works to "texts." Reading between the lines of "text" has evolved into reading the gaps between panels: "Lots of stuff happens in that silent space," said the professor.
The other English professors and graduate students in the audience nodded in complicit agreement, knowing that to acknowledge his intellectual nakedness would reveal their own. Or maybe they've really convinced themselves they're clothed in real scholarship.
I've pretty much given up on obtaining a tenure-track position; the remaining traditional professors I sought out in the early nineties have since either retired or died. Writing a thesis on Paradise Lost and a dissertation on Walker Percy did not prepare me for positions that advertise specialties in analyzing nine (yes, nine) genders or "visual rhetoric." But since SAMLA had come to me in Atlanta I thought I'd see what was going on. I learned that students can now study their lessons in race, class, and gender with the assistance of pictures.
Graphic novels, those ugly things which now enjoy a special section in college libraries, are to be added to almost any syllabus in a high school or college English class, I learned.
This is how far we've come since the 1990s when bitter young men and hysterical women scrutinized "texts" and condemned them as purveyors of imperialism.
The bitter young men read between the lines, hacked away at "texts," dismissed authorial intention, scrutinized biases, and purged the canon of any male author (or female) who upheld Western notions of meaning.
The young men acted out their neuroses in a Harold Bloom-ian manner with a vengeance, striving to achieve recognition by killing off the literary fathers: Chaucer, Shakespeare, Milton, Faulkner, Hemingway, Steinbeck. Now they can't even get their students to read their own books unless they're accompanied by pictures.
But even worse were the "maternalists" who attacked "masculinist thinking" and "phallic logic" (bell hooks).
Displaying typical liberal blindness, Deresiewicz in his Nation column claimed that English departments were moribund and dying because "no major theoretical school has emerged in the eighteen years since Judith Butler's Gender Trouble revolutionized gender studies."
No, actually the gender studies theorists were the ones to put the final stake through writing, while viciously accusing it of "phallologocentrism." They accused writing itself of following the trajectory of male sexual response in its "linear" goal-seeking of meaning. Grammar, logic, and universal meaning promoted the male, imperialist goal of subjugation. Writing, like male sexuality, was inherently rapacious.
As alternative, Elaine Showalter took her cue from Luce Irigaray's notion of "labial thinking," and advanced "uterine withdrawal and containment." "Women," Helene Cixous insisted, "must write through their bodies, they must invent the impregnable language that will wreck partitions, classes, and rhetorics, regulations and codes. . . ."
The madwoman who smears herself with substances has come out of the attic to the lectern. SAMLA "Special guest," performance artist Karen Finley, who sued the Bush administration over cutting off of NEA funding for her performances that included smearing her naked body with chocolate, claimed to have declined an offer at Georgia State University finagled by old friend and English department co-chair Matthew Roudane. She is now comfortably ensconced at New York University. The contrastive women's ways of knowing was displayed in the hysterical snit Finley worked herself into, hyperventilating as she recounted how she had a "body reaction to the trauma" to the prospect of signing Georgia's loyalty oath. "You have to start with an individual, emotional place," she insisted, describing her principled resistance during the extra long session devoted to "Public Issues, Private Freedoms: Loyalty Oaths, Artists, and the Humanities."
The plenary speaker on critical issues was Rhodesian-born academic prima donna Anne McClintock who relied appropriately on "fragments," the now well-known images of prisoners at Guantanamo, to give her little sermon about the alleged human rights abuses by the U.S. Like many historians and literary theorists, McClintock attributes Americans' fears about attacks from jihadists to a paranoia that came from an "enemy deficit" after the fall of the Soviet Union. She left the enthralled audience with a projected image of a caged prisoner of war extending his hand out to a soldier. Her soft voice dripped with empathy. She is in hot demand, with four books under contract.
Where's the beef? I wanted to shout, recalling an old advertisement from the 1980s. What does this have to do with books?
Much has been said about the decline in reading, but few outside the walls of academia know how much English teachers and professors are actually undermining literacy. The tenured have the luxury of lecturing on "silent spaces" between panels. The heads of professional organizations like the National Council of Teachers of English expand the definition of literacy to any kind of communication (including the emotive grunt).
But out there in the real world people still need to know how to read. Intelligible instructions must be written to nurses, memos must be sent, directions for electronic gadgets followed. So they give tests to make sure students can search out information in politically palatable passages and then communicate what they know in whatever artless manner.
But as the art decays so does practical ability. As literature is consigned to the dust heap, literacy declines. Conversations with nurses, pharmacists, and business managers support what the surveys show: We are becoming an illiterate nation.
We can blame the professors.