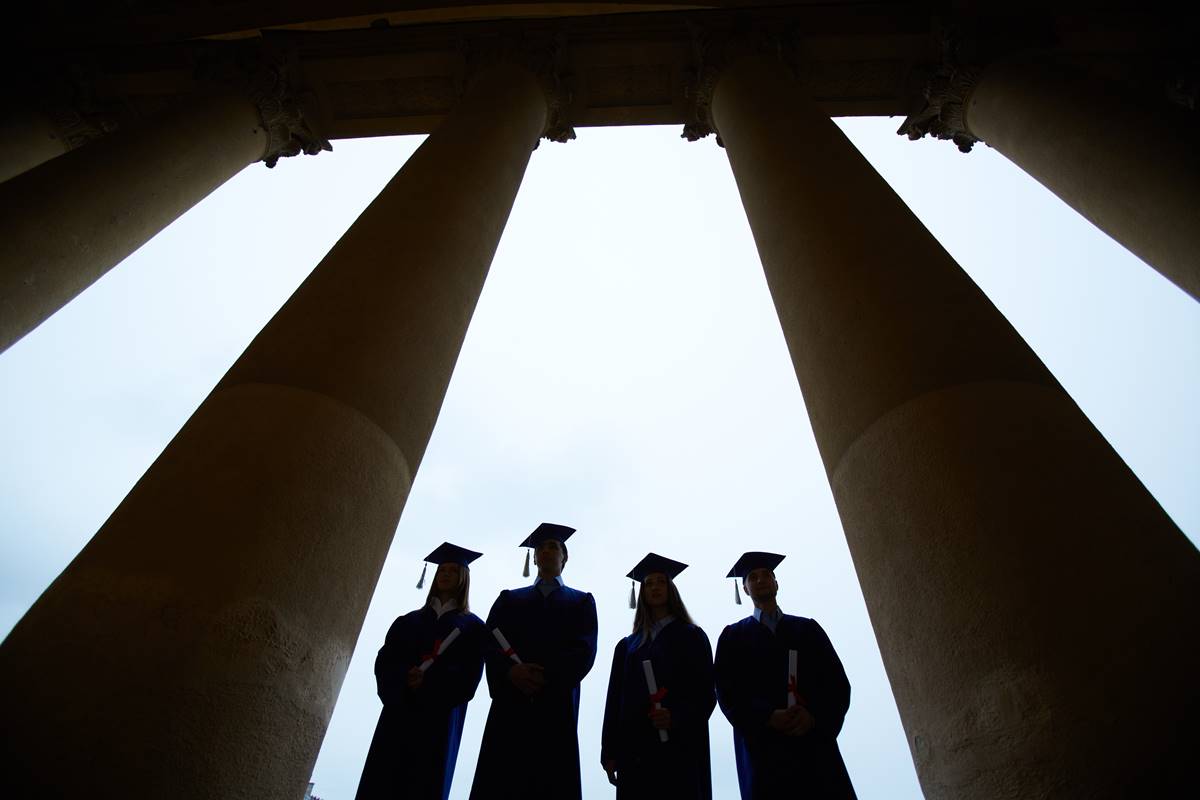 The New York Times reports today on a new marketing gimmick for colleges seeking to boost applications during this recession-plagued time when every tuition-paying body in a classroom counts: the fast-track application form that allows some high school seniors seeking admission to bypass the usual fees of $50 or so, the tedious filling out of information, and perhaps most significantly, the dreaded college essay.
Taking a lead from credit-card marketers, the express forms, typically packaged in a brightly colored envelope marked "Exclusive Scholar Applications," "Distinctive Candidate Application" or something similar, come already filled in with the student's name and other information (bought from College Board lists) so that all the applicant need do is affix a signature and head for a mailbox. Most of the application packets are produced and designed by the same firm, Royall & Company of Richmond, whose founder, Bill Royall, led direct-mail campaigns to potential donors to President Clinton. High-school counselors tend to hate the short-cut forms, which they say take advantage of "teenagers who don't know what they want" from a college, as a counselor told New York Times reporter Jacques Steinberg, and cynics complain that the mass mailings to tens of thousands of young people when the college actually has only a few hundred freshman slots to fill, is an effort to game the U.S. News and World Report college rankings, which are in part based on "selectivity" (the ratio of admissions to applications) and the relative SAT scores of applicants. And although some well-known universities, such as Marquette and the University of Minnesota, have used the express application forms to claimed success, it's clear that the nation's most elite schools—the Harvards, Stanfords, and so forth—don't need to bother with them in order to generate hundreds of applications per freshman slot, and that fast-track forms are yet another sign of the growing gap between the top tier of universities that have the luxury of being genuinely selective and the great mass of lesser-ranked institutions that don't have that luxury and must scramble for students these days.

There is something else at stake here. Exactly how important is the college application essay, supposedly the most demanding part of the application and Ground Zero of anxiety for high school seniors? Current wisdom deems the essay so crucial to acceptance that the Princeton Review devotes several web pages to dispensing advice on how high school seniors can craft a piece of writing that "sets you apart from the other talented candidates" for admission. The Review also sells a book, College Essays That Made a Difference upon which applicants can model their own efforts as they cope with what the Review calls "scariest part of the college application." Time was when the purpose of the essay requirement was to assess applicants' ability to reason logically and write grammatically. Now, the essays are expected to be highly polished examples of the memoir genre of creative writing, in which young people explore their inner selves in artful language worthy of Jonathan Safran Foer (see Connecticut College's posting of the essays that recently impressed its admissions committee). The Princeton Review advises: "Have at least one other person edit your essay—a teacher or college counselor is best." Many applicants go a step further and employ expensive college-essay specialists and other professional coaches to sand away the rough spots in their prose (or perhaps go the whole hog and write the essay themselves on behalf of their youthful clients).
The fact that the institutions that have turned to fast-track application forms (about 100 of them to date) are willing to jettison the essay requirement altogether suggests that their admissions committees have finally caught onto the fact that an "edited" college essay isn't worth much in assessing an applicant's ability to express himself or herself in Standard English. The Boston Globe reported in 2008 on wised-up admissions officers' acronym for overly shimmering prose submitted by high school seniors with so-so grades in English: "DDI," for "Daddy Did It." Since the SAT itself now includes a writing section that must be completed by test-takers on the spot as they sit in the examination room, a separate essay attached to the application form may be superfluous.
Fast-track college application forms may or may not be a good idea (although many high school students seem to prefer them, according to the New York Times), and they may or may not be a harbinger of death throes for beleaguered small colleges desperate for tuition payers. Yet the fact that they imply that it's not worth admission officers' time in most cases to bother reading college essays suggests a healthy trend that allows potential college freshmen to be evaluated on the basis of their solid academic achievements—grades and test scores—rather than slick expository packaging largely put together by the adults in their lives.