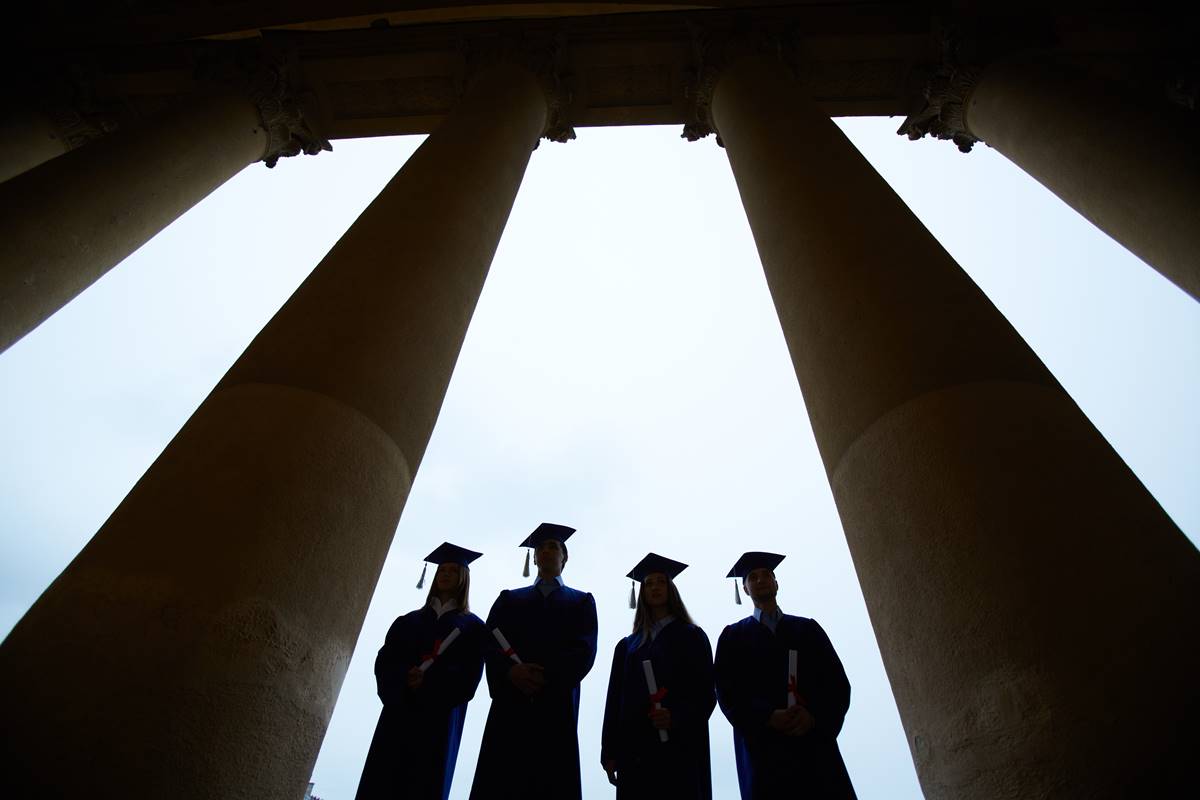 At several universities this summer, hope will float and perestroika will pay. At the end of August, Princeton, Harvard, Smith, Stanford, and Yale are taking the currying of favor with wealthier alumni seabound. For the fifth straight year, Princeton and other sponsoring universities are joining forces with a for-profit, West-coast speakers and travel bureau, this time offering a new five-star "post-perestroika" cruise along the Black Sea.
The 15-day voyage from August 30 to September 15th along the shores of Russia, Georgia, Azerbaijan, Ukraine, and Turkey features three Perestroika superstars — President Bush's former National Security Advisor and Secretary of State Condoleezza Rice, former Defense Secretary William Perry and Russia's own Mikhail Gorbachev as guest speakers. Only one of the "distinguished world leaders," as the Princeton brochure advertizing the cruise calls them, will keep company with the alumni aboard ship for the entire cruise, mind you. The brochure notes, and a spokesman for Princeton's alumni relations office confirms, that Ms. Rice will be aboard ship for only three days, and Mr. Gorbachev for only one. Indeed, Ms. Rice and Mr. Gorbachev will not even overlap. But when the three foreign policy celebrities are not on board, passengers will be hearing from other expert speakers – among them, James H. Billington, a former history professor at Princeton and the Librarian of Congress since 1987, Marvin Kalb, the former chief diplomatic reporter for NBC and professor emeritus at Harvard's Joan Shorenstein Center, and Vinton G. Cerf, vice president and chief Internet promoter for Google, widely regarded as one of the "fathers of the Internet."
The brochure says that this floating faculty at sea, including the Perestroika superstars, will lead fellow passengers in discussions of such topics as "Russia's relations with Ukraine, Georgia, and Azerbaijan" and "how the West can best engage Russia and the former Soviet republics in facing global challenges such as nuclear proliferation, increasingly scare energy resources, and economic decline."
Alumni in personal economic decline, however, might hesitate signing up for the voyage. Education aboard the Silver Wind, a small luxury cruise liner owned by an Italian company that the travel company charters, is pricey. The ship's least expensive of its 149 cabins, the "Vista Suite," which features a 240-square foot bedroom and a picture window, goes for $23,990 per person in a two-person cabin, or $39,990 for a single passenger. Its luxury bookend, the Grand Suite, 1,019 square feet of space with a teak veranda and floor-to-ceiling doors, costs $39,990. That is not counting the airfare to Moscow, where the program originates – a round-trip $1,558 per person (economy) ticket, or $3,658 per person for business class seats.

Despite the large price tag, interest in the voyage is strong, a representative of Princeton's alumni office told me. Since the brochure was mailed out in late September, almost all of Princeton's allotment of the cabins have been sold. But the cruise is not a fund-raising effort, the spokeswoman stressed. The alumni association does not raise funds. Fund-raising is done exclusively by the development office, which also offers cruises designed to raise money, though not with this particular travel company. The alumni association cruise, by contrast, is offered as an educational experience for the university's better-heeled graduates and devotees.
Princeton is not in the cruise business, of course. One of seven educational "hosts" of the Perestroika voyage – the others include Harvard, Smith, Smithsonian Journeys, Stanford, Yale, and the American Museum of National History – Princeton is working with World Leaders Travel, a San Francisco-based educational travel company known for its high-end cruises and other more exotic trips by land, rail and road that feature high-profile speakers. Formerly known as High Country Passage, the company changed its name this past year.
While Princeton says its goal is to engender alumni good will thru cruise ship networking, World Leaders Travel wants to make money. And this is an expensive undertaking. While the Washington Speaker's Bureau declined to state how much Condi Rice is being paid for her three-day appearance aboard the Silver Wind, news reports say that she commands up to $150,000 per speech, the same as her former boss, former President George W. Bush.
For those in search of even greater enlightenment, Princeton is advertizing pre-and post-cruise trip extensions surrounding the main event — "Global Challenges in a Post-Perestroika World." True travel & leisure gluttons can sign up for an extra week in Kiev, Chernobyl and Moscow, escorted by William Miller, a former U.S. ambassador to the Ukraine, or a week-long excursion after the cruise to Istanbul and the ruins of Ephesus.
John Daigre, World Leaders Travel's marketing director, has great hopes for the Perestroika cruise, which he says is not sold out but is still in an early stage of marketing. Last year, another joint venture with Princeton's alumni affairs office, "The Middle East in the 21st Century," did sell out. That cruise featured James Baker as its keynote speaker.