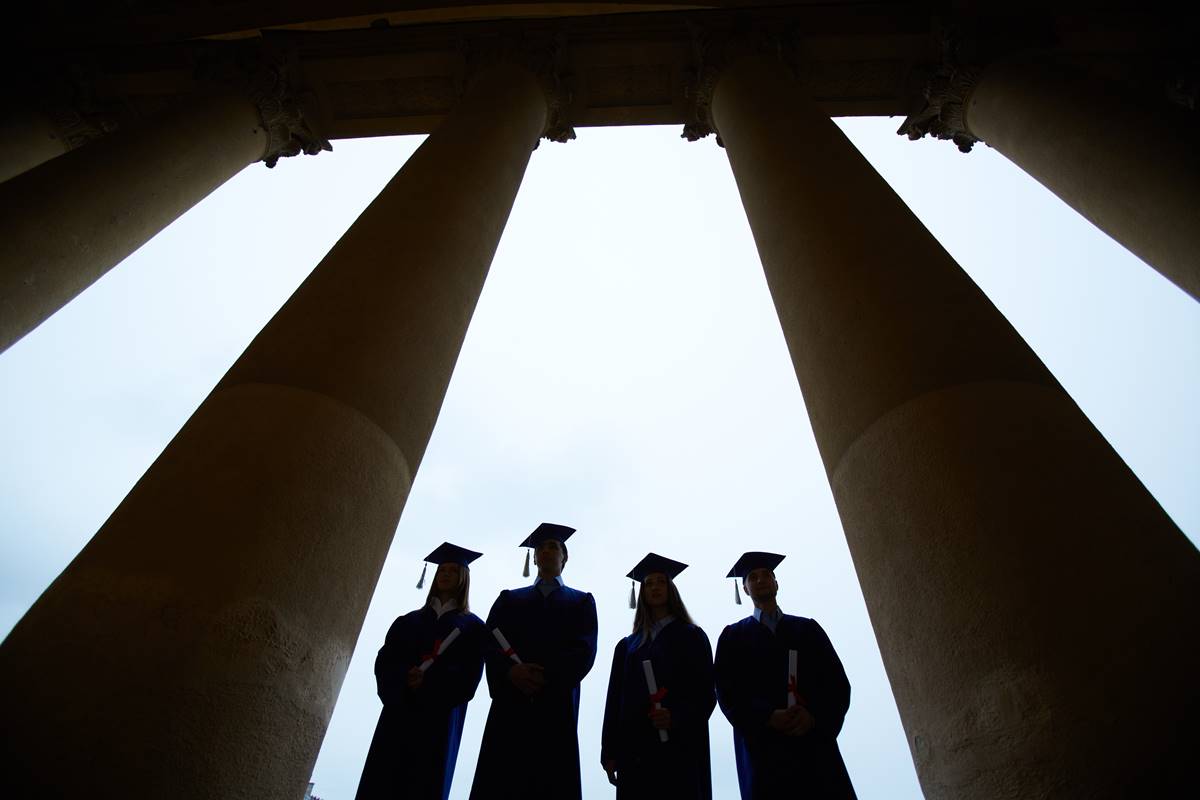 One of the most popular assessment tools in higher education is the National Survey of Student Engagement (NSSE), a questionnaire administered each year to some 300,000 first-year and senior students at diverse institutions across the country. It has items on how many books students read, how many papers they write, how often they meet with professors outside of class, and a host of other out-of-class "engagement" queries. One of them goes like this:
Had serious conversations with students of a different race or ethnicity than your own.
Students answer "Never," "Sometimes," "Often," or "Very often," and school administrators, presumably, use the results as a fair measure of racial/ethnic mixing on campus. (The 2009 results may be found here). To anybody who eschews counting people by skin color, needless to say, the item is somewhat annoying. One senses behind it the social engineer, someone with designs on personal attitudes and behaviors. Obviously, too, it signals a leading intention, namely, to make the number of inter-racial exchanges go up every year.
The fact that if the inter-racial rate for a particular university ever went down it would embarrass school administrators indicates how deeply racial diversity awareness has penetrated campus affairs. Diversity is, of course, the notion of the moment in higher education, the incessant announcements of "diversity-is-our-strength," "we-are-diverse," and so on forming the white noise of campus life. That NSSE makes talking to people of another race a separate measure, and that respondents likely answer the question without blinking, shows just how normal and routine racial counting has become.

For all the approval of diversity thinking, though, it may have a downside precisely for the universities that proclaim it so forcefully. For what if, in raising racial diversity awareness and emphasizing the racial climate of the campus, a university raises sensitivities to racial difference at the same time? If campus counselors, diversity officers, and others administrators lead seminars, training sessions, and orientations that underscore racial elements in social interactions, they might also heighten the perception of racist attitudes in others and the attribution of racist motives to them. Minority students might feel less "acceptance," now and then over-reading negative responses to them as race-based. Administrators want to improve the racial atmosphere in the institutions, but if sensitivities go up along with awareness, then the institution will end up with a lot more cases of race-based allegations than it did before—in other words, a worse racial climate.
This is the dilemma posed in an important essay by Steve Chatman, a researcher at UC-Berkeley, in the Spring 2010 issue of New Directions for Institutional Research , edited by Serge Herzog. Entitled "Working with Large-Scale Climate Surveys: Reducing Data Complexity to Gain New Insights," Chatman pulls data from the 2008 University of California Undergraduate Experience Survey that distinguish "interpersonal and diversity skills, campus climate, overall satisfaction and inclusion, and individual characteristics [religion, income, race, etc.]." The data also include the respondents' programs of study, allowing Chatman to break down student perceptions by major.
Here is what he found:
Upper-division area and ethnic studies students rated Climate of Respect for Personal Beliefs at 4.16. Humanities and social science students gave it a substantially higher 4.80, and science, engineering, math, and business students rated it even higher at 5.05. Obviously, field of study affected scores.
Chatman attributes the low climate scores in area and ethnic studies precisely to the instruction students receive in those classes. "Students in area and ethnic studies should have learned to recognize prejudicial communication and should be more sensitive to communication that might be prejudicial," he writes. Whereas a math student might hear a remark and think nothing of it, an African American Studies student might discern prejudice and stereotyping. Does this mean that students in area and ethnic studies are more perceptive and accurate in their assessment of campus climate, or have they acquired in their classes a "warped lens" (Chatman's term) that sees social life in overdone racial categories? Chatman even draws a logical possibility that might appall area and ethnic studies instruction, that is, that the climate in those fields is a lot worse than it is in engineering classes and labs. One wonders how area and ethnic studies professors would feel if they were ordered to undergo diversity sensitivity sessions themselves to try to straighten out their problems.
Chatman draws no policy conclusions, only calling for further research. But his findings certainly challenge the automatic assumption that more diversity sensitivity equals better undergraduate experience. It also introduces a needed critical element in the understanding of diversity itself. The term has acquired so much psycho-political freight that its usefulness for constructive discussion of higher education is practically zero. Such complications as those unveiled by Chatman are not a setback to rational understanding of campus social life. They are an advance.