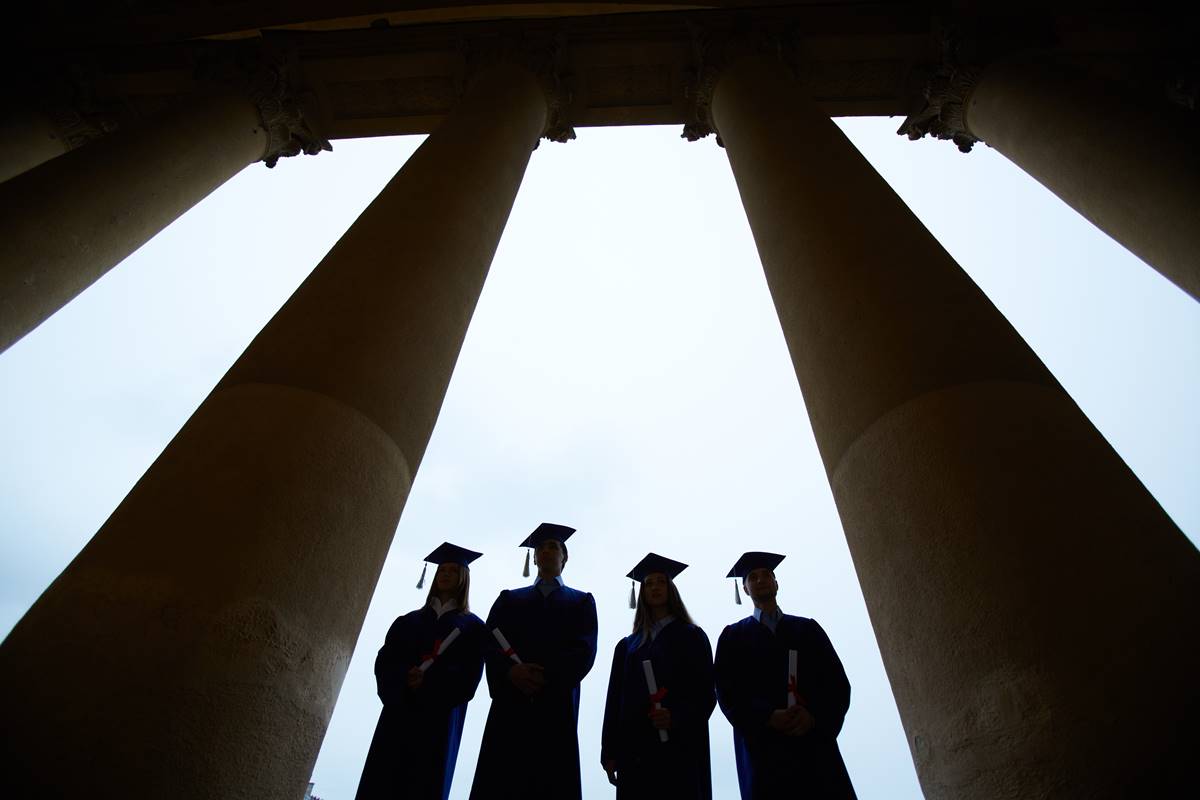 After decades of trying, the Democrat-controlled Wisconsin legislature, with the encouragement of the union-backed governor, passed a statute allowing unionization of faculty in the University of Wisconsin system. Recently the first campus, Superior, voted to unionize their faculty by a 75-5 vote. I believe that ultimately faculty unions will seriously damage public universities in Wisconsin and elsewhere, particularly at "flagship" campuses that produce and require serious faculty research.
I do not say this out of hostility to unions. I have been an advocate for organized labor and taught and directed organizations connected to the movement. I was the last director of the Industrial Relations Research Institute and also worked with the university School for Workers, which has a long history of training union stewards, organizers, leaders of locals. In my book, Democracy, Authority, and Alienation in Work (University of Chicago Press, 1980), I argued that for industrial democracy to work in practice, a union was required as an ultimate protection for workers.
But those connections were to blue-collar workers, in the trades, in manufacturing, or in service positions. They did not include "professional unions," the largest being kindergarten to twelfth-grade teachers, but also including other professions and of course faculty unions. Blue-collar unions were and are necessary to both counteract very asymmetric power relationships with management and to establish decent and living wages and benefits. The great era of American unions from the 1930s to the 1970s did that and the result was a burgeoning middle class that aided the prosperity of the nation through jobs that fathers and mothers held with pride.

So why do these same principles and results not carry over to professional unions? There are numerous reasons and they are playing out everyday in my specialty — education policy. Professional unions consistently follow the early practices and structures of blue-collar unions. The major characteristics of which are:
– Specified job titles and grades
– Pay levels connected to those titles and grades and not to performance
– Seniority as the key to job placement and higher pay
– Formal and elaborate grievance procedures that protect workers
As they developed, teachers and other professional unions, such as those in the health field, followed these practices. The result for white-collar, professional unions has been the almost complete elimination of merit pay or promotion, in favor of a salary grid based on seniority and extra credentialing that has rarely been associated with productive and quality work. For teachers the record of merit pay, career ladders, or tying rewards to how well students learn, has been abysmal. The Obama administration has placed great importance on creating merit pay tied to student outcomes, but they to date have no record of success and many experts are betting on the teacher unions to outlast the administration.
The case gets much worse at the university level. The reason is that there are three realities about American universities that are not often admitted or discussed, but may well be among the reasons that our universities remain the envy of the world, certainly at the research level. Those realities are: 1) colleges and universities are built on inequalities between campuses, within campuses, and within departments; 2) teaching is considerably less demanding than K-12 teaching, even at non-research universities; and 3) at research universities we currently fire about half of faculty hires because they fail to get tenure.
Public university systems contain a range of campuses that are not at all equal. The major difference is the research component. Four-year, non-Ph.D. granting campuses may well engage in research activities and writing, but the expectations, time available, and access to funds is much reduced over the Ph.D. research campuses like UW-Madison. Two-year campuses would have even lower expectations. Further, schools and departments across campuses vary considerably in prestige and certainly pay. Medical, business and law schools have often three times the average salaries of those in the humanities, with sciences and social sciences (led by economics) in the middle. There is also considerable variance within departments, at least at major research campuses where rewards are based on differences in teaching quality, but more importantly in research productivity. Difference within campuses and departments are primarily affected by external markets for skills and quality research and internal markets based on beliefs in merit.
Teaching loads at research universities are commonly at 2 and 2: two courses of 15 to 16 weeks in each semester. That comes out to about 6.5 certain contact hours per week (150 minutes/course plus 90 minutes of office hours). If the load is 3 and 3 (on non-research campuses) add in another 2.5 hours for 9.0. Obviously there are other time commitments involved, such as preparation, grading or supervising teaching assistants. But without research, and the mentoring of graduate students that research entails, undergraduate teaching rarely comes close to a 40-hour week.
Finally, tenure standards are inherently and rightly different for different types of campuses. At Madison, approximately 50% of those hired as assistant professors ultimately receive tenure. No other work sector in the world fires as many people as American research universities. And the reason remains valid – university tenure means essentially lifetime employment and we simply cannot afford to make a mistake and end up with individuals who do little research. Thus if you believe in the ultimate value of university research, as I do, tenure practices must be protected at all costs.
Faculty unions will dramatically affect all of these characteristics. The variety of campuses in most state systems makes sense based on limited resources and the need to concentrate research talents. Market differences between schools and within departments – even if they do not make sense – are the reality. If you want a business school, you pay the required faculty price or the best, if not all, will leave. Unions, built on common purpose, tolerate inequities poorly and, have never successfully accepted merit or performance pay. There is no indication that faculty unions would be any different.
Teaching requirements will be the subject of negotiation and one of two things will occur: 1) teaching will be reduced to the lowest common denominator, so non-research universities and campuses will have the same loads as research universities, without the commensurate increase in research, but with a staggering cost to the states; or 2) teaching will be made uniform at a level somewhere between research and non-research campuses, making it very hard for departments in research universities to compete for faculty.
Unionization will be even more devastating on tenure. Although Wisconsin statutes currently make tenure a non-negotiable item, that can change, and currently it would be subject to grievance procedures. And how can the union resist not supporting its employees when they are losing their jobs? Anyone who has even modest experience in tenure decisions will admit that there is no exact science or precise list of requirements to granting tenure. And that admission simply opens up the grievance route that depends on formality and ultimately rests on adjudicatory procedures (in court or before) that demand formal rules and definitions. Ultimately tenure will be seriously weakened, perhaps following K-12 teachers who are granted tenure by simply making it through a probationary period.
The very core of public university systems will be adversely affected by faculty unions, with obviously the most destruction coming to research universities with their unique role in the world.
—————————————————————-
John F. Witte is Professor of Political Science and Public Affairs at the University of Wisconsin-Madison.