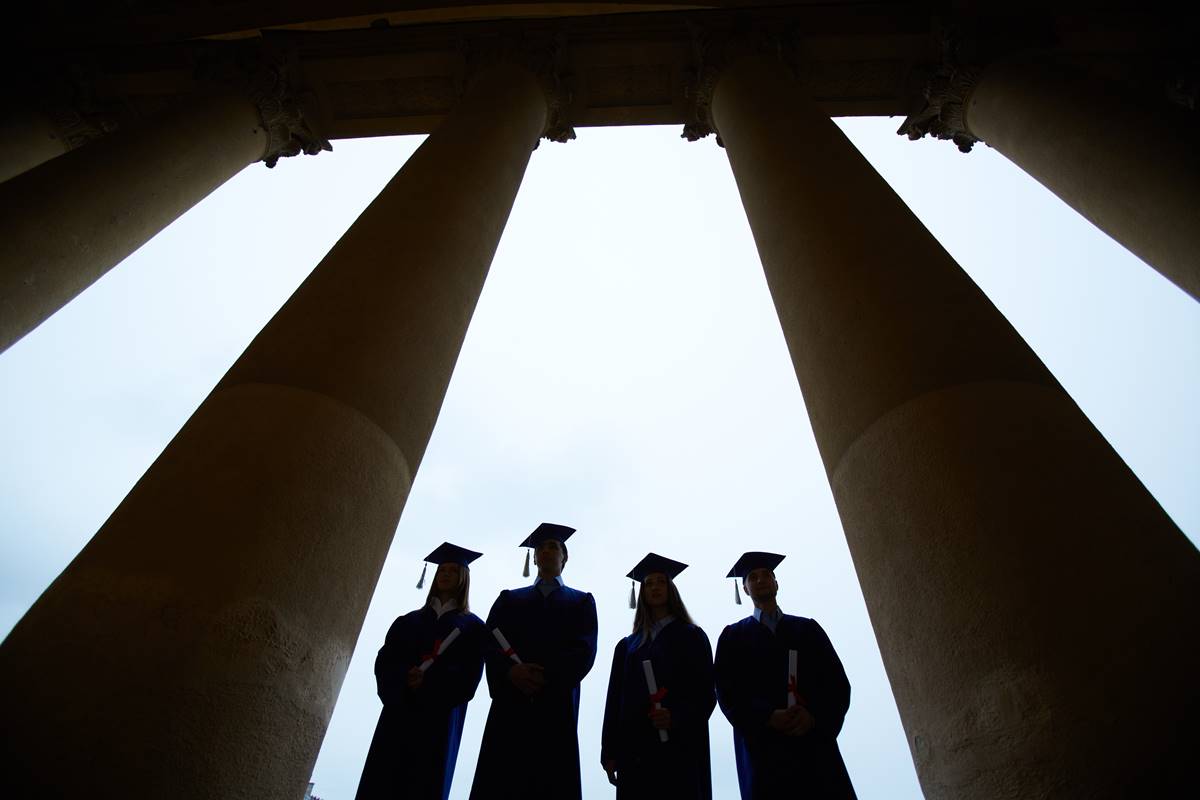 Sparks were few at this season's commencement speeches, and so were remarks inspiring much enthusiasm or objection. Protests arose, as they always do, whether of New Jersey Governor Chris Christie at Monmouth College (for state Education budget cuts), Israeli Ambassador Michael Oren at Brandeis (for assorted Israeli actions), or Citigroup CEO Vikram Pandit at Columbia's School of International and Public Affairs (for sub-prime lending and assorted financial misdeeds), but most remarks have been tame. Yet the speeches are almost besides the point – you don't have to have done anything objectionable to draw a protest this year; sins of omission seem just as powerful inspiration for petitions as real deeds on campus this year.
Janet Napolitano, secretary of Homeland Security, drew pickets from pro-immigration activists. Their ire was partially directed at the department's continuation of a Bush administration policy which permitted the cross-checking of arrestees' fingerprints with a federal immigration database, but most of the protest appeared to be directed at the Arizona immigration law – which, last anyone checked, Napolitano had nothing to do with. Typical of this was a seech given by Emilio Amaya, executive director of the San Bernardino Community Services Center, who urged that: "Secretary Napolitano must take legal action against oppressive local and state immigration policies, including Arizona's SB1070, immediately. Secretary Napolitano can show the leadership that we need to stop racial profiling, stop the separation of families, and end the criminalization of immigrant workers," said Amaya. The Los Angeles Times reported:
As Napolitano spoke to the graduating class, the demonstrators gathered on the steps of the Andrew Carnegie building, chanting "Si, se puede!" (Yes, we can) and "Obama escucha, estamos en la lucha" (Obama, listen, we're in the struggle). The protesters were also waving signs that read "Alto AZ" (Stop Arizona) and "No mas racista" (No more racism).

Did it work? Here's one opinion:
I came away from the event wondering at the point of the demonstration. If you want to protest the government, its policies, and secretary Napolitano, surely there is a better location. I came away thinking these ——– had ruined a young man's speech, had tainted one of my sister's greatest achievements, and had marred this memory for everyone present. I am opposed to our country's immigration policies, I am opposed to the new law in Arizona, but I am also opposed to the selfish individuals who felt the self-righteous desire to use their freedom in complete disregard to whatever else might be taking place that day.
Napolitano was hardly alone in facing tangential criticisms
Jamie Dimon, head of JP Morgan Chase, faced a petition of 1,200 students, professors, and alumni at word of his selection as commencement speaker at Syracuse University.
"He is a figurehead of an industry that has failed the American people in a lot of ways," testified one protesting student. Critics blithely overlooked Chase's status as one of few banks to weather the financial crisis largely unscathed—as Charlotte Allen pointed out here, even earning praise from President Obama—the mere association with finance seemed damning enough to protesters. The ardor for protest seemed to dissipate quickly however; only 12 students participated in the eventual protest, which consisted simply of appearing at graduation without robes.
Some protests seem more meritorious than others – take the facebook protest against Gustavo Arellano, UCLA's keynote speaker for their College of Letters and Science commencement cememony. Arellano is the author of the OC Weekly's "Ask A Mexican: column, a staple question-and-answer feature in alternative newsweeklies concerned chiefly with the evident or imagined bigotry of Americans towards Mexicans. Arellano's answers, when not over-the-top, are invariably political. Here's a sample:
What people opposed to Chicano Studies and other subaltern people's histories don't realize is that such schools of thought arose only because "respectable" scholars never bothered with the stories of Mexicans, more content to document orange-crate labels than the people who picked the crops. Chicano Studies doesn't peddle lies, but rather fosters a grown-up perspective on our great land instead of an untruthful John Wayne dream world.
Yes, this is what passes for commencement speech wisdom. UCLA students objected, on a facebook page "We can do better, we are in Los Angeles for goodness sakes" and in several student paper op-eds decrying Arellano's lack of credentials.
If UCLA's intention was to make last year's selection of James Franco as commencement speaker look comparatively meritorious, they seem to have succeeded. Actors and actresses remain well-represented on the commencement circuit, in a year featuring Alec Baldwin at NYU, Lisa Kudrow at Vassat, Marcia Gay Harden at UT-Austin, and Danny Glover at Utah State University.
Finally, at CSU Monterrey, students wore graduation gowns sewn entirely from recycled plastic bottles. The average bottles-to-gown ratio is 23 to one, in case you were wondering.