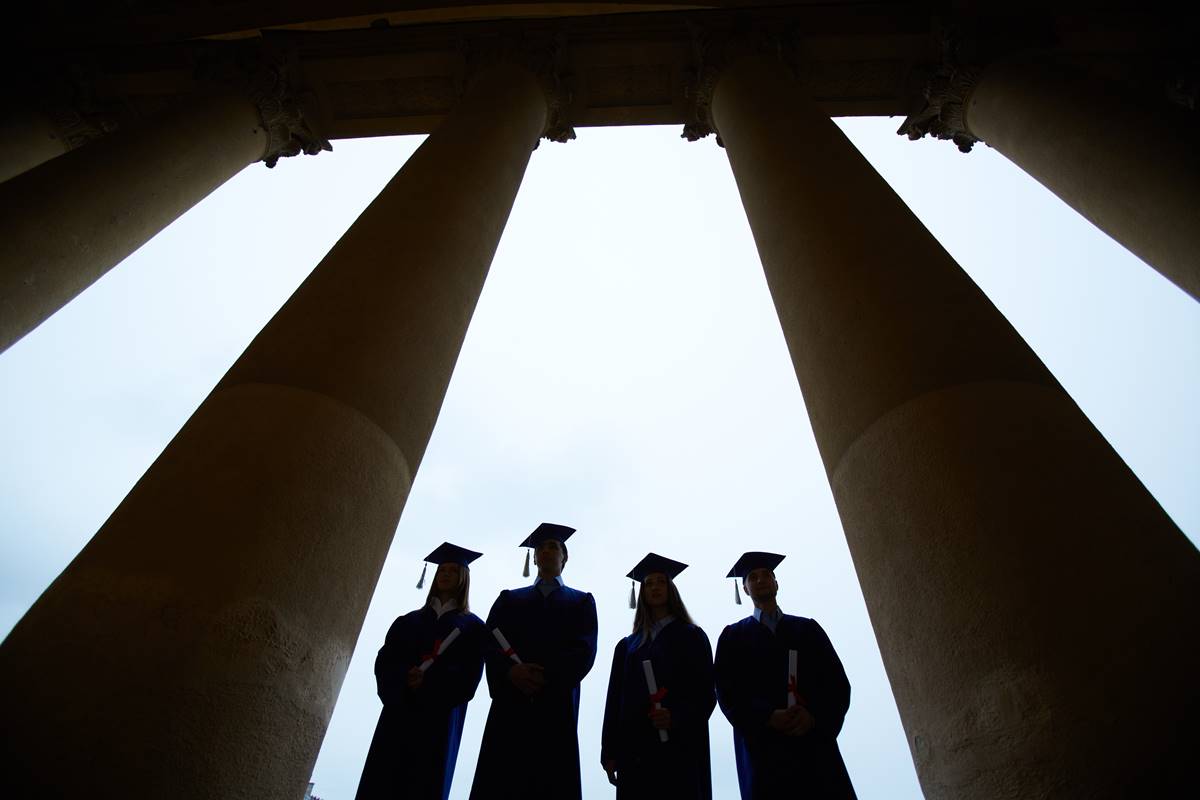 The U.S. soccer team surprised most viewers by tying its first-round World Cup game with soccer-powerhouse England 1-1—and then tied Slovenia 2-2 in a match that many said the Americans should have won except for a bad referee call. Furthermore, the US.-U.K game, televised on ABC, drew 14.5 million viewers, a record for a first-round World Cup contest (the U.S.-Slovenia game, at 10 a.m. EDT on ESPN, attracted 3.9 million). Yet at the very same time that both the quality of and interest in U.S. men's soccer is surging, U.S. colleges' support for the men's soccer teams and their players—the next generation of World Cup contenders—is in seemingly inexorable decline, thanks to the Education Department's draconian rules for enforcing Title IX, the federal law that prohibits sex discrimination in higher education..
On the eve of the U.S.-U.K match the College Sports Council (CSC) released an analysis of what it called a "tremendous disparity of opportunity between male and female soccer players" in NCAA Divison I schools, the schools that invest the most in student athletics and thus usually attract the best student athletes. The analysis of the NCAA's own published data for the 2008-09 academic year revealed that a combination of gender quotas imposed by the Education Department and NCAA rules favoring women over men in awarding college athletic scholarships have resulted in drastically reduced opportunities for college men to play on soccer teams and even fewer opportunities for them to receive scholarships for doing so.
In 1996 the Education Department issued a set of safe-harbor standards that colleges could follow in order to be deemed in compliance with Title IX and thus avoid expensive lawsuits over disparities in athletic spending. The easiest standard, chosen by the overwhelming majority of institutions, was "proportionality": spending on athletics proportional to the ratio of males to females attending the college in question. Proportionality might have seemed fair in 1996—even though women tend to be less interested in the costly team sports that attract men—because only 52 percent of college students were female back then. Now the female-favoring gender disparity is much bigger: 57 percent to 43 percent.

The effect of the proportionality rule on opportunities for young men to play college soccer has been devastating, the CSC figures and graphs show. In 1996 there were 197 men's soccer teams in Division I and about 190 women's teams. In 2009 there were still 197 men's teams—even though the NCAA had added 27 new member schools—but the number of women's teams had soared to 310. Some 93 percent of Division I athletic programs offer women's soccer, compared with only 59 percent of Division I programs offering men's soccer.
Compounding the problem are the NCAA's scholarship policies. NCAA rules limit Division I men's teams to 9.9 scholarships, while women's teams are allowed 14 scholarships. "when considered across all of Division I, that means that the maximum number of possible scholarships offered to women in the sport in Division I outnumber those available to men by a ratio of greater than 2-1 (4,340 to 1,950.e)."
The growing disparity between men's and women's opportunities to play college soccer doesn't reflect men's declining interest in the sport—far from it. According to data cited by the CSC from the National Federation of State High School Associations, nearly 384,000 boys and 345,000 girls played soccer at the nation's high schools during the 2008-2009 academic year. But those male soccer enthusiasts have more limited college choices than their female counterparts. In Texas, the CSC notes, more than 27,000 boys play high school soccer, but there is only one Division I college with a men's soccer team: Southern Methodist. Neither the University of Texas at Austin nor Texas A&M, both Division I schools, sponsor varsity soccer programs for men, although they do offer women's varsity soccer.
The history of the Education Department's enforcement of Title 1, including the proportionality rule, has been a history of declining sports options for male students, even as the gender gap has soared and many institutions are searching desperately for legal ways to attract more men. In 2007 the CSC issued a study finding that 2,200 men's athletic teams had been eliminated since 1981. A decline of 17 percent. Hardest hit were programs in swimming, wrestling, and tennis, sports that don't draw large paying audiences like football (although the number of college football teams inched downward, too). From 1995, just before the proportionality rule went into effect, the number of men's teams fell to fewer than 7.8 per school by 2007, while the number of women's teams rose to 8.7
There have been periodic calls, including a recent recommendation by the U.S. Commission on Civil Rights, for the Education Department to allow the use of surveys of relative male-female interest in team sports as a safe-harbor alternative to proportionality, in order to make college sports spending fairer to both sexes and more reflective of what the two sexes actually want in the way of campus athletics. The Education Department, especially under the current presidential administration, hasn't been receptive. The consequences have been unfortunate. They seem especially unfortunate during this year's World Cup competition, when U.S. interest in men's soccer has never been so high—yet the Education Department and the NCAA seem determined to discourage many of the future players with the potential to make the U.S team an even greater source of pride for America than it is right now.