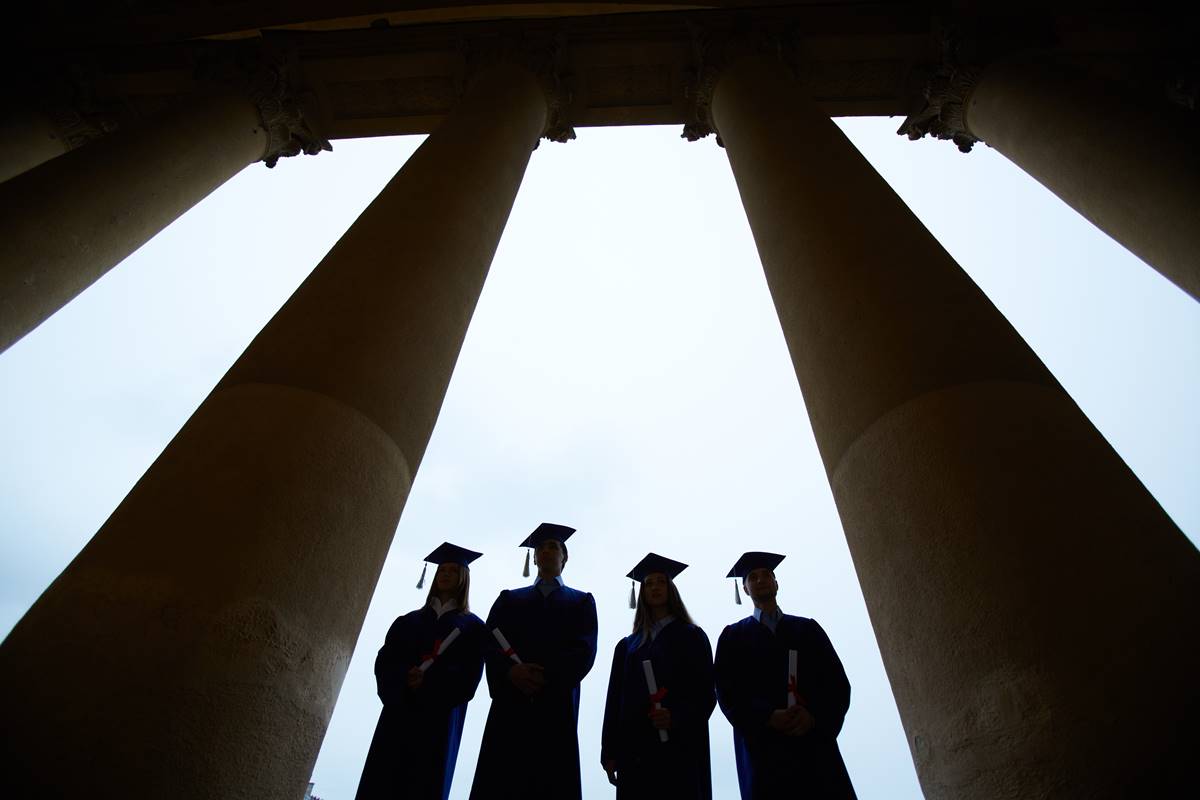 Almost every morning, after taking a shower, I get on the scale to see if I have lost some of the extra weight that I do not want or need. I have tried many ways of shedding the pounds, with diet and exercise at the top of the list. The pounds refuse to disappear. After reading Catherine Rampell's piece, "In Law Schools, Grades Go Up, Just Like That," in the New York Times, I realized that there is a simpler way. A slight adjustment to the scale, so that the measuring starts at minus 15 pounds rather than zero, could bring instant relief. I could truthfully — if not honestly — say that according to the scale, I was now less than 175 pounds.
This droll reverie faded to disappointment as I pondered the implications of adjusting law school grades in the fashion recounted in the Times. Grades entered on students' transcripts at law school were adjusted upward several semesters later. The article told of law schools abandoning traditional grading standards to give their students an edge in the tough job market. Thus, each school's scale was adjusted to give the appearance that students did better than they actually did. The schools named were Loyola, Georgetown, NYU, Tulane and Golden State Universty. When I thought further about these modifications, I was reminded of other instances where expected objectivity gave way to subjective judgments. The New York State Board of Regents, for instance, has begun the practice of determining acceptable grades by assigning a passing grade to a raw score. The raw score required for passage is only arrived at after the tests are rated. Such a system allows the Board of Regents to crow about an 80% passage rate, notwithstanding the fact that the classification was entirely contrived. It has the feel of issuing traffic citations on the basis of a quota and claiming there is an epidemic of bad drivers.
The fact that this practice of grade adjustment has developed in law schools is, I believe, a much more serious matter. The rule of law, when properly applied, embodies honesty, fairness and impartial justice. The behavior of adjusting grades to conceal the truth does damage to our expectation of the rule of law. That the law itself is made to yield to the dollar is particularly troublesome. As a professor quoted in the Times article put it, "if somebody's paying $150,000 for a law school degree, you don't want to call them a loser in the end. So you artificially call every student a success." The result is a perverse version of the golden rule: "he who has the gold rules."

Law students, navigating within this environment cannot help but notice serious systemic flaws and blatant hypocrisy. Law students are routinely taught to recognize actionable fraud in many situations. While capable of interpretation, the definition of fraud is plain enough. Fraud is the intentional misrepresentation of a material fact, made to induce a behavior, and which does induce that behavior, causing injury. Law students are also taught the need for a transparency standard in many types of transactions. These are bedrock beliefs at the heart of legal standards. Yet, the arrangements of accommodation after the fact show no fidelity to these concepts.
The alteration of grades is not just a matter among students. It misstates the student's proficiency. As Ms. Rampell observes, many schools have eliminated traditional grading altogether, in favor of a modified pass/fail system, "reducing the pressure that law schools are notorious for." In essence, this coordinated obfuscation of student grades makes it increasingly difficult for employers "to distinguish the wheat from the chaff." The resulting fact that more students "can get a shot at a competitive interview" is no reward worth celebrating. Think of it. At a time when jobs are scarce and one might hope that the most capable would have their talents recognized, the excessive egalitarianism of many law schools deliberately prevents employers from obtaining information that might reward those most qualified with a job.
This is the example being set for law students whose professors so readily claim moral virtue in their making of public policy. It is a matter of record that as we have cascaded from economic crisis, environmental disaster, mortgage defaults, and a host of other issues dominating American politics, the rule of law has been treated in a rather cavalier fashion. After bad politics has run roughshod over economics, it is increasingly doing damage to the rule of law. And, if law students are educated in schools that find the concept of justice so malleable then naked power will trump the law anytime it matters.
Maybe I should adjust the scale and get back on. My weight would be the same, but I'd have the wonderful feeling of losing 20 pounds.