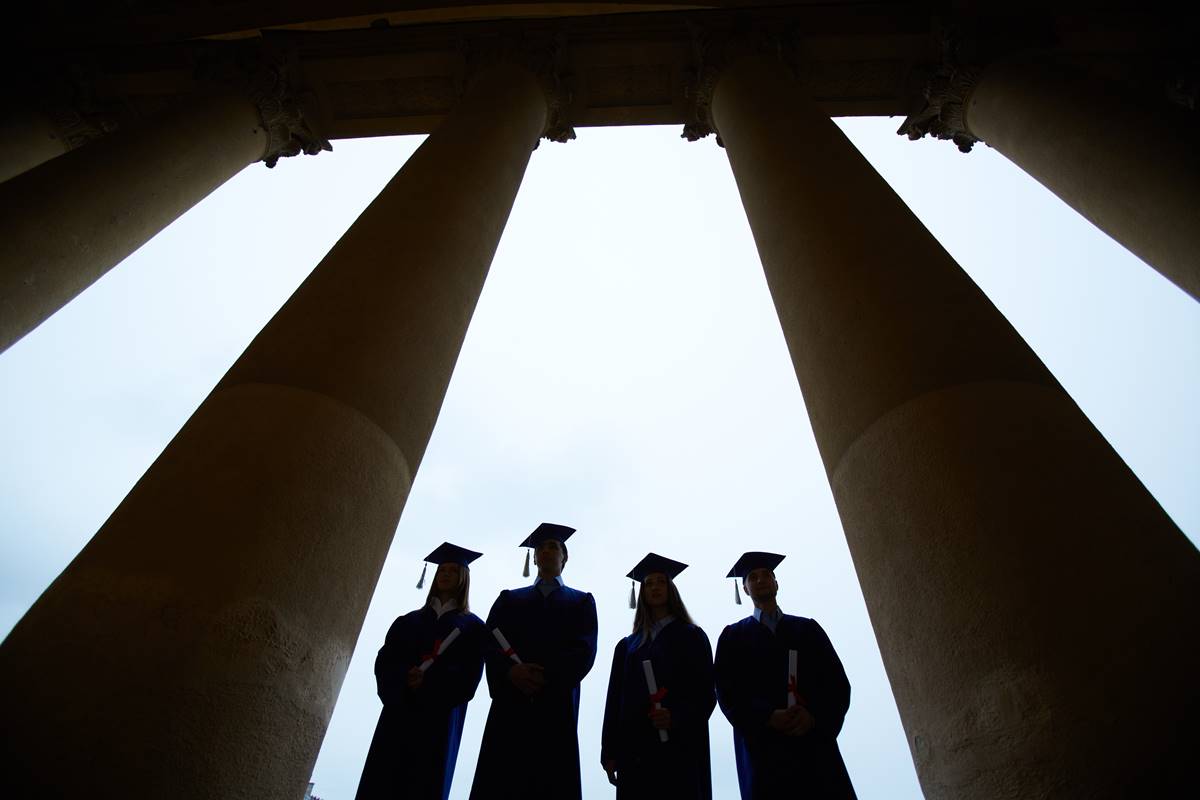 A revealing window into the mind of modern liberalism (keep snarky comments about looking into a dark, empty room to yourself) is nicely provided by noting what the press, especially the press covering higher educations, regards as controversial.
A case in point: On July 2 both Inside Higher Ed ("Controversial Choice for Virginia Tech Board") and the Chronicle of Higher Education ("Controversial Lawyer Is Reappointed to Virginia Tech's Governing Board") responded identically to Gov. Bob McDonnell's recent appointment of Roanoke lawyer John Rocovich to another term on the Virginia Tech Board of Visitors.
I do not mean to imply that there was no controversy around aspects of Rocovich's prior service. Both Inside Higher Ed and Chronicle link to the Roanoke Times, which described a couple of the controversies:
Rocovich served from 1997 to 2005 and was rector from 2002 to 2004. In 2003, he led an ultimately unsuccessful campaign to reverse affirmative action programs at Tech under advice from then-state Attorney General Jerry Kilgore.
Under Rocovich's tenure, the board also denied a so-called spousal hire for English professor Shelli Fowler, the lesbian partner of Vice President and Dean for Graduate Education Karen DePauw, whom university officials had recruited for that job. Fowler was eventually hired as a tenured professor.
Tonia Moxley, the Roanoke Times reporter, did not explain why she described the proposed hiring of a lesbian partner as a "so-called" spousal hire — what should it have been called? — or how a public institution in a state that did (and does) not recognize gay spouses could legally make a spousal hire.
I have no problem with describing anyone who has provoked controversy as controversial. My problem is that the adjective is deployed in an adversarial and biased fashion. For example, when I wrote about that 2003 controversy over affirmative action at Virginia Tech, here and here, I didn't find any descriptions of its race preference policies as "controversial," even though no informed person denies that more people (especially more Virginians) oppose than support such policies.
A perfect example appeared shortly after my posts in the Chronicle of Higher Education:
Va. Tech Board Reverses Controversial Policies
By THOMAS BARTLETT
After weeks of angry protests, Virginia Tech's governing board has restored an affirmative-action policy and official protection for gay and lesbian students and faculty members, reversing votes taken last month that had "cast a shadow over Virginia Tech in the eyes of many universities across the country," according to its president.
The article quoted the now "controversial" Mr. Rocovich, then the board's rector, unapologetically stating that "eliminating affirmative action at the university was 'the right thing to do….;: Race preferences, in short, are not controversial, but efforts to eliminate (actually, in this case, restrict, not eliminate) them are.
Also prominently quoted in the article was Edd Sewell, the faculty representative on the board and an associate professor of communications, who pronounced that "[t]he voice of the people was so loud and so constant that it had to be heard." This Edd Sewell, who was describedin Virginia Tech's Research Magazine as someone "who looks for diversity in comic strips in mainstream newspapers — and doesn't find much," is the same Edd Sewell I quoted in both my 2003 posts linked above claiming that the short-lived effort to restrict affirmative action was turning Virginia Tech into a proto-Nazi police state:
"I'm sorry," he said, "they are systematically deconstructing the freedoms, the civil rights of the people at this university…."
"It certainly puts Virginia Tech in the light that we are no longer a viable academic community," he said.
Sewell likened the BOV's actions to pre-World War II Germany.
At the beginning of the Nazi rise to power, civil liberties were quietly rolled back, people were discriminated against and people merely stood by and watched it happen.
That's exactly what is happening now at Tech, Sewell said.
Since Sewell was supporting the reversal of the "controversial" policy of restricting race preferences, of course he was not regarded as "controversial."
Nor was this Chronicle of Higher Education article unique. A few months later the Chronicle reported that "Governor Declines to Reappoint Virginia Tech Board Member Who Voted Against Affirmative Action."
Virginia's governor, Mark R. Warner, has snubbed a member of Virginia Tech's Board of Visitors who voted this year against allowing the use of race in many university decisions.
In announcing more than 50 appointees to higher-education boards last month, the Democratic governor passed over William C. Latham, who was vice rector of the board and was eligible for another term. The new appointees, Mr. Warner said, "share my commitment to ensuring a system of quality higher education is available to all Virginians."
In March, Virginia Tech's Board of Visitors adopted several controversial policy changes, including a resolution stipulating that race, among other factors, could not be weighed in admissions, hiring, and the awarding of financial aid. It did so after being advised by the state's attorney general, Jerry W. Kilgore, a Republican, that board members risked being held personally liable for damages in any potential lawsuits that might be brought against race-influenced policies….
Mr. Latham said last week that in denying him another term, the governor had unfairly used the controversial vote for political reasons. Mr. Latham said he simply wanted to act in accordance with the laws as interpreted by the attorney general. "I am as in favor of diversity as anyone possibly could be," he said. "It's horribly frustrating to have not been reappointed."
I respect Mr. Rocovich's and Mr. Latham's belief that race should not be weighed by the state and its agencies in making decisions about individuals, but the tragedy here is not primarily that a board member who was deemed "controversial" for favoring "without regard" equal treatment was not reappointed by Democratic Governor (now Senator) Warner in 2003. And although we should celebrate the "controversial" Mr. Rocovich's recent return to the Virginia Tech board by Republican Governor McDonnell, we won't be able to celebrate fully until colorblind race neutrality is no longer regarded as "controversial."