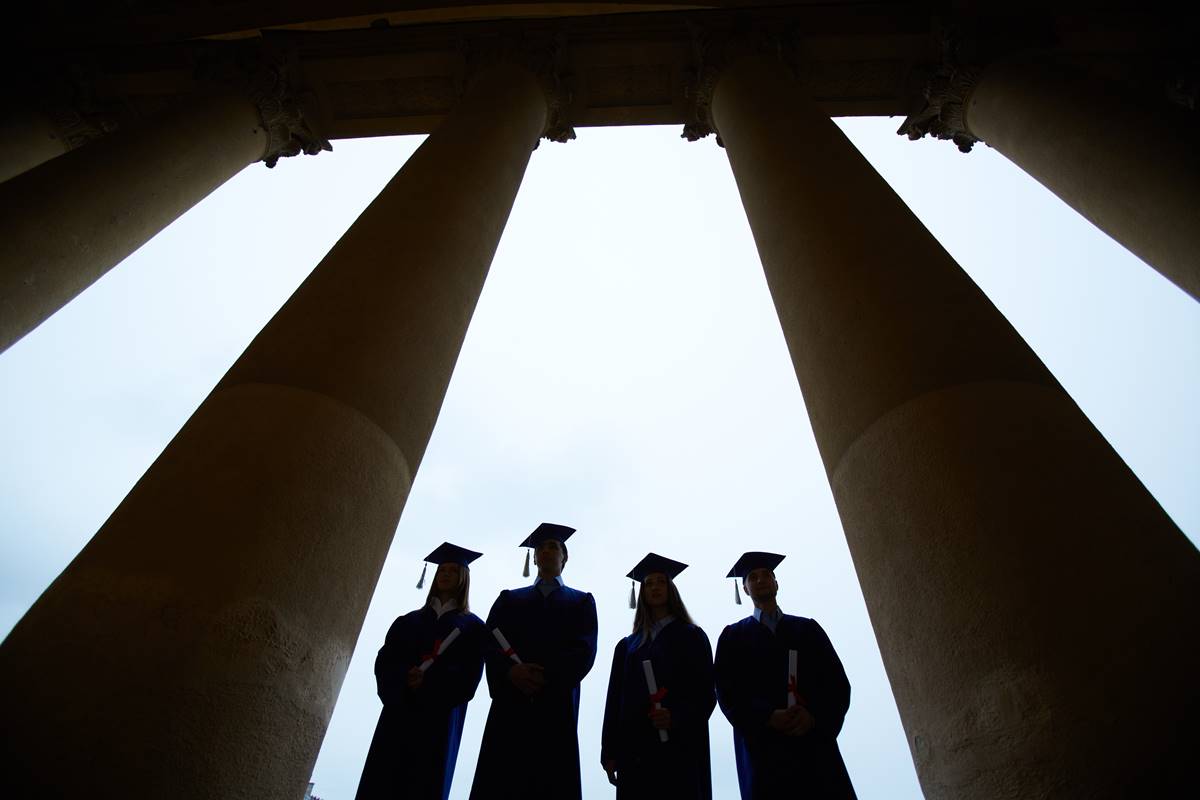 The letter, dated June 17 and addressed to U.S. Education Secretary Arne Duncan, made serious allegations of wrongdoing in the already controversial for-profit education sector: that representatives of career colleges were trolling for students at homeless shelters, loading education debt onto a problem-beset population with poor prospects for academic success in order to funnel federal loan funds into for-profit coffers. Now it turns out that the letter was orchestrated by, and its very language prepared by a Dallas woman, Johnette McConnell Early, who was being paid to investigate for-profit colleges by an investment firm that might be hoping to turn its own profits by short-selling the colleges' securities.
Signed by Neil J. Donovan, president of the National Coalition for the Homeless, and 19 administrators of homeless shelters across the country, many of them church-affiliated, the June 17 letter contained strong language essentially urging Duncan to tighten its regulation of the for-profit sector (the department has been considering severe restrictions on federal loans to career-college students that would peg total debt to the average entry-level earnings in the job for which the students are training). The wording of the letter was ominous: It described recruiting at shelters as "a growing problem." It continued: "For-profit trade schools and career colleges are systematically preying on our clients," the letter continued, accusing the schools of "predatory conduct" in enticing shelter residents to run up un-repayable debt that ruined their credit ratings, turned off potential employers, and rendered the defaulting debtors ineligible for further federal student aid. The 20 signers pledged their "unequivocal support" for heavier government regulation of career colleges. Exactly one week later, on June 24, the Senate Health, Education, Labor, and Pensions Committee held the first of several planned hearings on the for-profit sector, which receives 23 percent of federal student loan funds although it enrolls only 10 percent of the nation's college students, and has been marked by high levels of loan default and relatively low graduation rates.
The letter to Duncan from the shelter administrators, which circulated widely and was posted on the PBS show Frontline's website, seemed yet more red meat for a Democratic Congress and presidential administration that already seems to regard with suspicion the idea of making a profit from higher education.

On July 9 ProPublica, a public-interest journalism website, posted the results of interviews with several of the signers of the June 17 letter. Some of them told ProPublica that Early, who had visited their shelters personally in order to collect signatures, had concealed from them the fact that she was being paid by an investment firm. According to the administrators, she told them variously that she was working for Bloomberg Businessweek (which published a story about proprietary colleges' recruiting at homeless shelters on April 30), for a think tank, for a Dallas research company, and on a book she was writing. Donovan, in particular, expressed outrage that the shelters and their residents were being used as "pawns" by people misrepresenting their real interest in exposing improper recruitment techniques. Several shelter executives told ProPublica what they would not have signed the letter had they known that Early was working for an investment firm, and a spokesman for Frontline similarly declared that the shows producers would have "absolutely not" posted the letter had they known its true provenance.
Furthermore, the letter itself might have exaggerated, or at least led readers to exaggerate, the extent to which recruiting at homeless shelters is actually a widespread practice. Some of the letter's signers told ProPublica that they knew personally about recruitment efforts at their shelters, while others said they had merely heard stories or read news reports about the practice.
The Bloomberg Businessweek story confirms that such abuses really have taken place. (Early said she had "connected" a Bloomberg reporter with sources for alleged incidents, but Bloomberg maintains that it conducted its own independent investigation.) The April 30 story, titled "Homeless High School Dropouts Lured by For-Profit Colleges," told hair-raising tales: a barely literate, AA-attending Cleveland man who got a hard sell from a recruiter for the University of Phoenix; a decades-long drug addict who enrolled at Phoenix to the tune of $10,000 a year but whose brain was so scrambled that she promptly failed a basic course; a privately held business college in Newark, N.J., that paid $350 a week to shelter residents for attending its medical-assistant classes (and now may face revocation of its accreditation); a recovering crack-cocaine addict with a criminal record who splurged $700 of her $4,000 in federal loans and grants for attending Capella College on expensive Christmas presents for her son. These are depressing anecdotes, but it is difficult to say whether they represent a "growing problem," as the June 17 letter to Duncan declares. Capella and Phoenix insist, for example, that intentionally recruiting homeless people violates corporate policy, and a third for-profit institution, Chancellor University in Cleveland, says it got out of the homeless-recruiting business after its presentations at shelters last year netted only a few sign-ups.
Early would not say which investment firm had hired her to gather signatures, and she terminated her interview with ProPublica when a reporter asked her whether the firm she worked for had drafted the letter to Duncan (the letter contains a detailed history of scandals in proprietary higher education). Nonetheless, it is common knowledge that several such firms have taken short positions in the securities of publicly traded proprietary colleges, essentially betting that prices would fall with tightened regulation and possible limits on their federal-loan income (for-profits' share prices have indeed drifted downward over the past few months).
One of the most prominent likely short-sellers is FrontPoint Partners, a hedge fund operated by Steven Eisman, who predicted early that the sub-prime mortgage bubble of the mid-2000s would eventually burst and made a killing by shorting the inscrutably elaborate financial instruments that accompanied the housing run-up. Eisman became the hero of Michael Lewis's best-selling The Big Short, where Lewis idolized him not only as a shrewd and prescient investor but as a lone voice of morality in a Wall Street run amok with greed. "Eisman is a character I fell in love with," Lewis gushed in a 2008 interview. Eisman duly played his part as Jeremiah, thundering regularly about the evils of the collateralized debt obligations that had actually made him rich, and he became a hero to congressional Democrats seeking tougher regulation of the financial industry. He has been reprising that role lately with respect to career colleges. For example, Eisman was the star witness at this year's June 24 Senate committee hearing hearing, where he declared that the proprietary college industry was "as socially destructive as the sub-prime mortgage industry." The stock prices of such for-profit behemoths as Apollo (Phoenix's parent company), ITT Educational Services, and Career Education duly slid after his testimony. Eisman later admitted that he had a financial interest in several of the for-profit educational institutions he had denounced.
Whether any investment firm did anything legally wrong—that is, anything that would violate federal securities laws—in commissioning and securing signatures for the letter—is an open question. "If you intentionally disseminate false information while you have a short position, that's fraud," Stephen Bainbridge, professor of corporate law at UCLA's law school, explained in a telephone interview. "But if the information is true, there is no prohibition about making the information available as long as it's not confidential or proprietary."
But even if the firm in question acted perfectly legally, some pro-regulatory foes of for-profit education have questioned whether Eisman or any other professional short-seller should be publicly positioning himself as the moral scourge of the University of Phoenix and its ilk. Tom Mattzie, chairman of Accountable America, wrote for the Huffington Post, "While [Eisman] is free to invest how he sees fit, the U.S. Senate HELP Committee shouldn't set the stage to help him cheer declining stock prices. Neither should any other part of the U.S government."
The June 17 letter to Duncan, with its faux-dudgeon papering over financial interest, certainly won short-sellers little praise even among Eisman's erstwhile fans once its history became public (Minding the Campus's efforts to reach Eisman for comment by phone and fax were unsuccessful.) The for-profit sector of higher education, what with allegations of abuse in recruiting coupled with its rates of loan default that trouble even its most ardent defenders, has a tough time finding friends—but that letter may have won it a few allies.