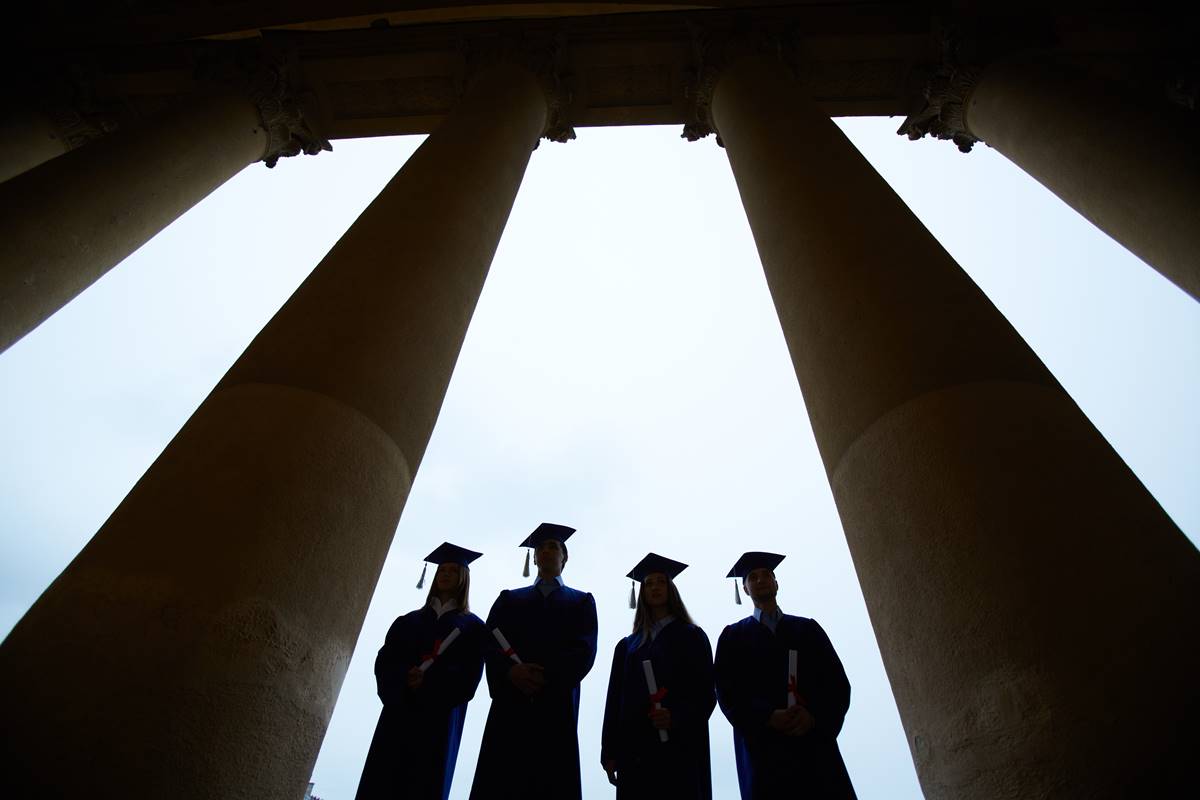 By Stefan Kanfer
In full-page newspaper ads, the Kindle displays the first page of an e-book. Its opening is famous: "I am an invisible man." Or is it famous anymore? How many high school seniors—or for that matter college undergraduates—can identify Ralph Ellison's novel? True, the author was an African-American, but he was a male African-American, hence of lesser importance than, say, Maya Angelou or Alice Walker in the PC world of American education. Say the words "invisible man," to most students, and odds are that they'll speak of H. G. Wells's fantasy, or even more likely, that perennial TV favorite, The Invisible Man, a 1933 movie starring Claude Rains in the title role. Or its cinematic sequels, The Invisible Man Returns (1940), The Invisible Woman, (1940), Invisible Agent (1942), The Invisible Man's Revenge (1944) or Memoirs of an Invisible Man (1992).
This ignorance is part of a general myth, aided by programs like "Mad Men" and such twisted accounts as Howard Zinn's People's History of the United States. According to these shows and books, the 1950's was a decade of American rapacity, sexism, war-mongering, profiteering and mindlessness. In fact, that decade saw a flowering of literary talents that has not been equaled since. J.D. Salinger, Saul Bellow, Vladimir Nabokov, Ernest Hemingway, John Steinbeck, Isaac Bashevis Singer, Philip Roth, John Updike published important books in the 1950's, and in 1952 Ellison put himself on the map with his own Invisible Man, a powerful narrative delivered by a black man who calls himself invisible because he walks unnoticed through the white world.
Ellison's book was not a polemic or a case of special pleading. Using a unique amalgam of jazz rhythms and a detached, almost journalistic style, he examined American society and its attitudes, scattering luminous insights en route. The book was received with close attention and rave reviews, one of them from Saul Bellow: "Even when he is most bitter, he makes by his tone a declaration of values and he says, in effect: There is something nevertheless that a man may hope to be. This tone, in the best pages of Invisible Man, those pages, for instance, in which an incestuous Negro farmer tells his tale to a white New England philanthropist, comes through very powerfully; it is tragi-comic, poetic, the tone of the very strongest sort of creative intelligence."
That kind of creative intelligence was rare enough in the mid-20th century. Today it is almost impossible to find amid the distractions of talk show yammering, the op-ed screeds that pass for wisdom, the inflammatory racial rhetoric that threatens rational debate. It is to Kindle's credit that it presents page one of Ralph Ellison's Invisible Man, daring readers to find out more about it, reviving a great work in a dark time. At a point in history when books are under fire—the Barnes & Noble chain, for example, is currently up for sale—the classics need all the help they can get.