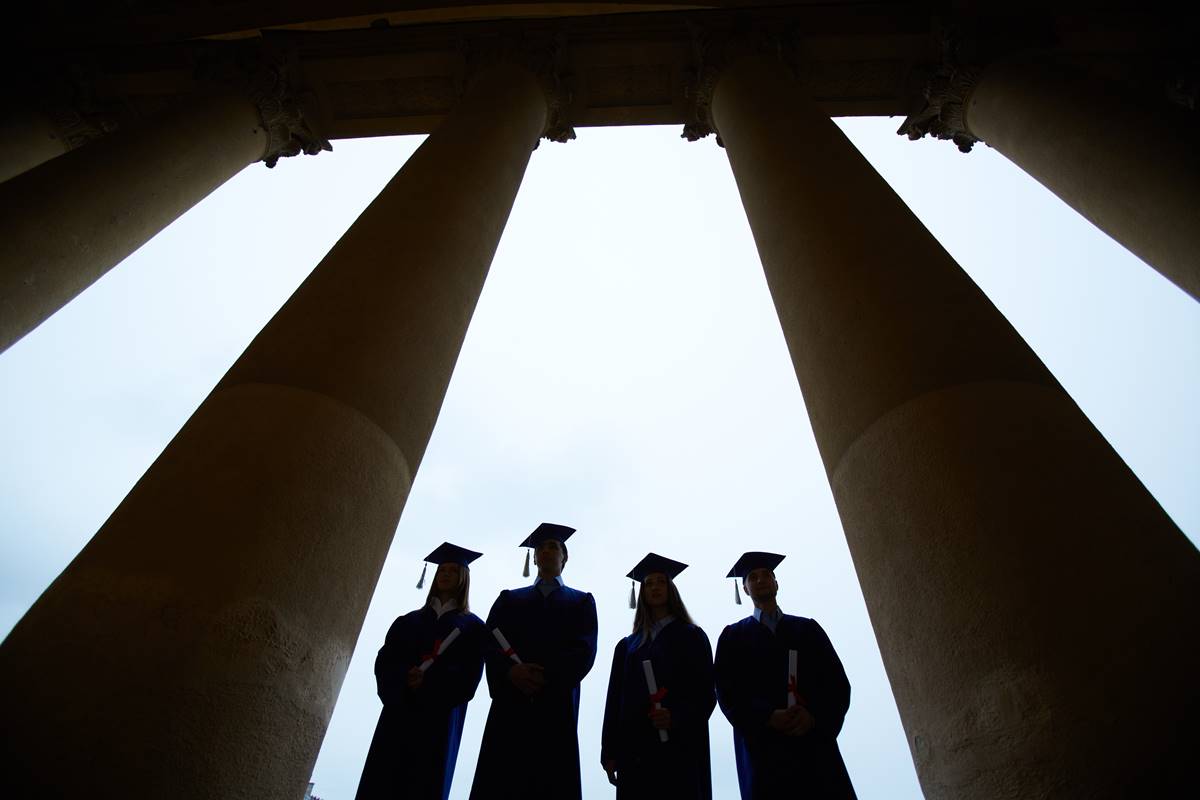 About this time of year, faculty members seek relief from their stressful campus existence by flocking to such fun-filled destinations as Orlando and Las Vegas for their annual professional conferences. However, these workaholics never are far removed from their sociopolitical agendas, which are available for the world to see in workshop descriptions laid out in colorful conference programs.
The emphasis plainly is less on raising the professors' own levels of knowledge than on elevating the consciousness of students on the need for radical transformation of society along redistributionist lines. It is evident that political advocacy is not just an outside-the-classroom hobby for the professorial elite but rather a full-blown occupation.
The National Association for Multicultural Education (NAME) brings together K-12 teachers and university professors (largely from schools of education) to conduct a large pep rally annually for reshaping education according to multiculturalist dogma. NAME's 20th annual international conference will be held Nov. 3-6 in Las Vegas.
One of the keynote speakers will be Augustine Romero, director of a "student equity" and "social justice" project in the Tucson, AZ, public school system. His project, supported by NAME, may be about to run afoul of a new Arizona law prohibiting ethnic studies with a separatist and anti-American bent. The title of Romero's talk is "Countering Racism in the Time of Obama: Epistemology, Ontology, Intellectualism, Activism, and Academic Achievement through the Evolution of Critically Compassionate Intellectualism." (Pretentiously stringing together long words — sometimes repetitively — is a common practice at academic conferences. No points are deducted for absence of coherence.)

Another keynoter will be Kevin Kumashiro, director of the Center for Anti-Oppressive Education at the University of Illinois/Chicago. His address is entitled, "When Race, Gender, and Sexuality Turn Queer: Troubling Frames by the Right to Undo Public Education." A big concern at NAME gatherings is the persistence of "resisters" among students, teachers, and teacher candidates who refuse to accept social-justice multiculturalism as gospel and who insist on thinking for themselves.
One of the best-attended NAME workshops annually instructs teacher educators how their schools of education can meet National Council for Accreditation of Teacher Education (NCATE) standards for "diversity." This year's session, led by a past president of NAME and senior vice president of NCATE (Donna Gollnick) "will emphasize the integration of diversity throughout the teacher education curriculum and field experiences. In addition, participants will explore the development of diversity proficiencies and related performance assessments to determine that candidates actually know the concepts imbedded in diversity and are able to teach all students." Thus, K-12 teachers-in-training will be assessed according to whether they subscribe to the central tenet of radical multiculturalism — i.e., that America is divided between the oppressors (whites) and the oppressed (victimized minorities), and that educators must seek to transform society along redistributionist lines in the name of social justice.

One of numerous brainstorming sessions on NAME-change at the personal level is titled "Growing Good White Folks." It will delve into "the healing work of dismantling White dominance," which must be accomplished "both from the inside out and from the outside in," the program states. What in the name of NAME hero Paulo Freire (Brazilian Marxist and author of "Pedagogy of the Oppressed") does that mean? The program continues: "That means White folks and People of Color working together to authentically engage our White colleagues in the journey toward personal, professional, and political transformation." Talk about separating the sheep from the goats. How nice of the perfect people to hold the hands of the congenitally flawed and guilt-ridden along the road to redemption.
Among NAME sessions highlighting the profs' alarm that students might be thinking for themselves is one entitled "Breaking Through Student Resistance in Multicultural Education Courses," to be presented by Omiunota Nelly Ukpokodu of the University of Missouri/Kansas City. The program description acknowledges that many schools of education have made multicultural/diversity courses mandatory in teacher education; however, the concern is that professors are encountering "student resistance" that impedes "student transformative learning." That won't do; therefore, participants will examine texts, videos, syllabi, pedagogies, authentic assessments, and "ways to sustain self." Surely that powerful stuff will convert the resisters, or at least put them to sleep.
The professional associations ostensibly devoted to academic disciplines are no less devoted to social activism than are the multiculturalists. Here are some representative snippets from their forthcoming conferences:
"Transforming Youth Into Engaged Citizens Through Action Civics" is one of many workshops at the National Council for the Social Studies conference (Nov. 12-15, Denver) that will exhort professors to convert their students into political activists. So-called Action Civics entails "engaging young people in politics and civic action by getting them involved in electoral politics and classroom-based activism politics." So will we be seeing the profs and their students taking part together in Tea Party rallies? Not bloody likely. The political causes littering the conference program clearly indicate that the activism will tilt heavily to the left side of the spectrum.
For instance, "Innovative Strategies for Teaching Sustainability in Elementary Classrooms" establishes that even (or maybe especially) grade-schoolers will be subject to a radical environmentalist agenda. (See Peter Wood's October 3 commentary in The Chronicle of Higher Education on how sustainability — the notion that "Western society itself is profoundly at odds with the earth" — is bidding to supplant diversity as the dominant campus ideology.)
A preliminary program for the National Council of Teachers of English conference (Nov. 18-21, Orlando) lists a session, "Leading Out Our Profession Through Advocacy," that blames Ronald Reagan (whatever happened to blaming Bush?) for scripted lessons and mandates handed down to classroom teachers in the cause of school reform: "During the Reagan years, systems and structures and structures were set in place so that corporate giants and government would have more control over education," resulting in policies such as No Child Left Behind and now even the Obama Race to the Top. The NCTE workshop's answer to all that? "Critical reflection, dialogue, and action toward an educational reform and advocacy that enables teachers and learners to collaborate, explore, engage, and renew ourselves through positive, empowering, professional advocacy." Advocacy begets advocacy, it seems.
Not all the professorial deliberations are so dreary. Consider the fun-loving folks at the National Council of Teachers of Mathematics who, at a regional conference (Oct. 28-29, New Orleans), will be devoting much attention to using games and gambits to teach math. "The Way to Students' Minds Is Through Their Stomachs" (grades 6-8) advises: "Use food such as doughnuts, cookies, soft drinks, candy, pizza, and many other foods to teach and reinforce math concepts. This workshop will make algebra, math connections, data analysis, geometry, measurement, problem solving, reasoning, numbers, and operations come alive for your students."
It is questionable how much math kids will learn while stuffing their faces, but it is refreshing to see academics defying nutritional correctness and the Food Police. Maybe math profs will lock arms with their politically activated students and resist the removal of vending machines from schools on the grounds that the soft drinks and junk snacks are valuable learning tools for math.
————————————————–
Robert Holland, a long-time newspaper editor, writes for the Lexington and Heartland institutes on education issues.