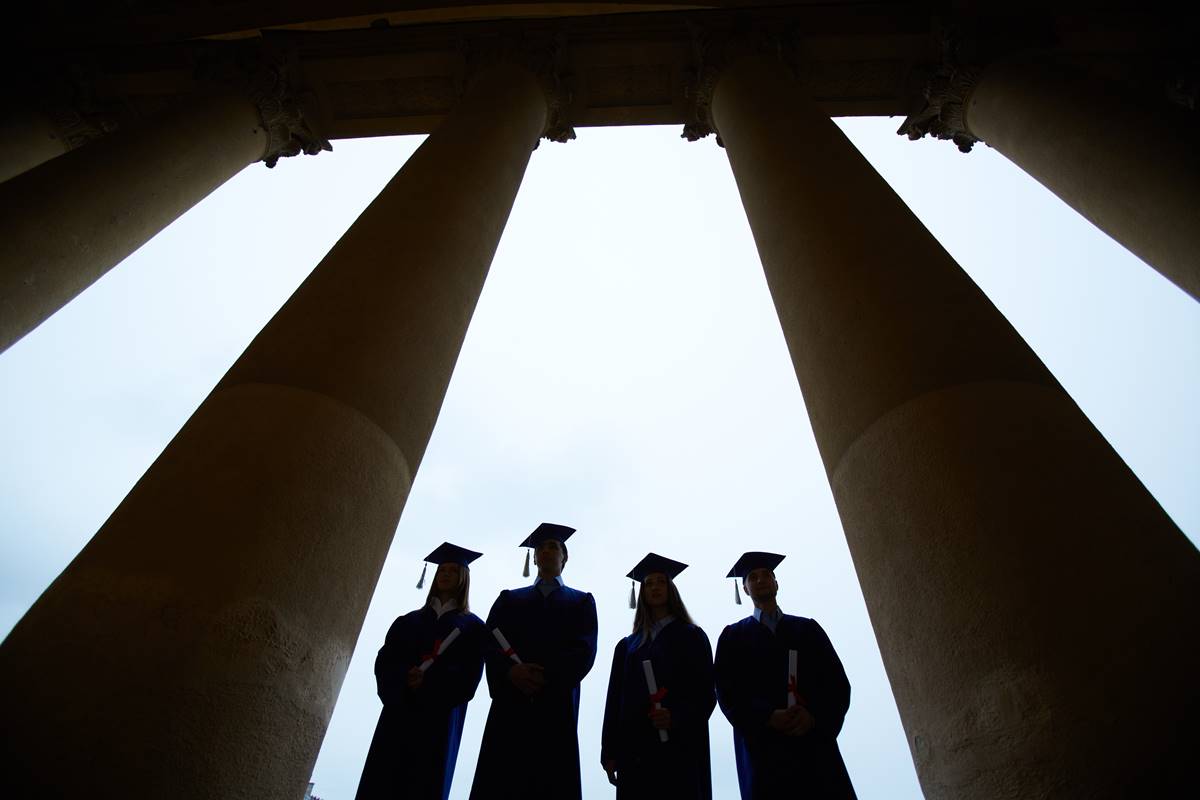 The news circulating among humanities professors across the country is the decision by SUNY-Albany to close programs in Classics, French, Italian, Russian, and Theatre. (Judaic Studies, too, has been virtually eliminated and journalism will be cut in half.) The general dismay is palpable, but faculty members should prepare for more of the same in the coming years. It's easy to attribute the decision to bean-counting administrators who don't respect the humanities, but we should keep in mind how much pressure the leadership at SUNY-Albany must have felt in order to take a drastic step that they knew would evoke indignant protest and piles of bad PR.
The email sent out by President George Philip (reproduced here) spells out the financial state of affairs:
This year's State Budget reduced the level of State assistance to our campus by nearly $12 million. In fact, over the past three years, the campus has cumulatively suffered more than $33.5 million in State tax support reductions – more than a 30% decline. Since 2008, we have addressed these reductions to our revenue base through the elimination of approximately 200 vacant lines resulting from resignations and retirements, a soft-hiring freeze, reductions in non-personal expenditures and temporary service, reductions in graduate student support, a moratorium on non-essential travel, energy savings, operational efficiencies and more.

The immediate future doesn't look any better. A legislative measure that would have provided support for the SUNY system didn't pass during the 2010 Legislative session in New York State. Further cuts were made to "administrative and support units," which have borne a "higher percentage of the cost savings measures adopted" than have academic units. But the academic side had to suffer as well, and in the humanities it appears that one thing motivated the selection of these departments: undergraduate enrollments—"comparatively fewer students enrolled in these degree programs." All of those programs combined have only 300 majors.
By cutting specific departments entirely, President Philip told the faculty, Albany can save other humanities departments. "Cutting budgets across the board is a formula for mediocrity," Philip said. "What it ultimately does over time is weaken every program on campus" (see here).
So that's the rationale. Humanities professors across the country have reacted with disgust and anxiety, their concern haunted by the question, "Are the same cuts coming to our campus?" Perhaps they sense the inevitability of a reckoning. Among the traditional modern languages only Spanish is in "growth mode." If French, German, Italian, Classics, and Russian are top-heavy with senior professors who intend to stay another 20 years before retiring, and if they serve only a few dozen majors, those programs are ripe for elimination.
Their future in many places may be determined by what happens at SUNY-Albany in the coming weeks and months. Administrators around the country are watching. If the Albany leadership weathers the protests and publicity and carries forward with no lasting damage to its undergraduate and graduate applications, to outside funding, and to its overall ranking, it will embolden leaders elsewhere to take similar steps. If the protests strengthen and they force Albany to reverse course, then leaders elsewhere will hold off. We have a paradox at work: the less SUNY-Albany shows up in the news this year, the more impact it will have on the humanities in future years.