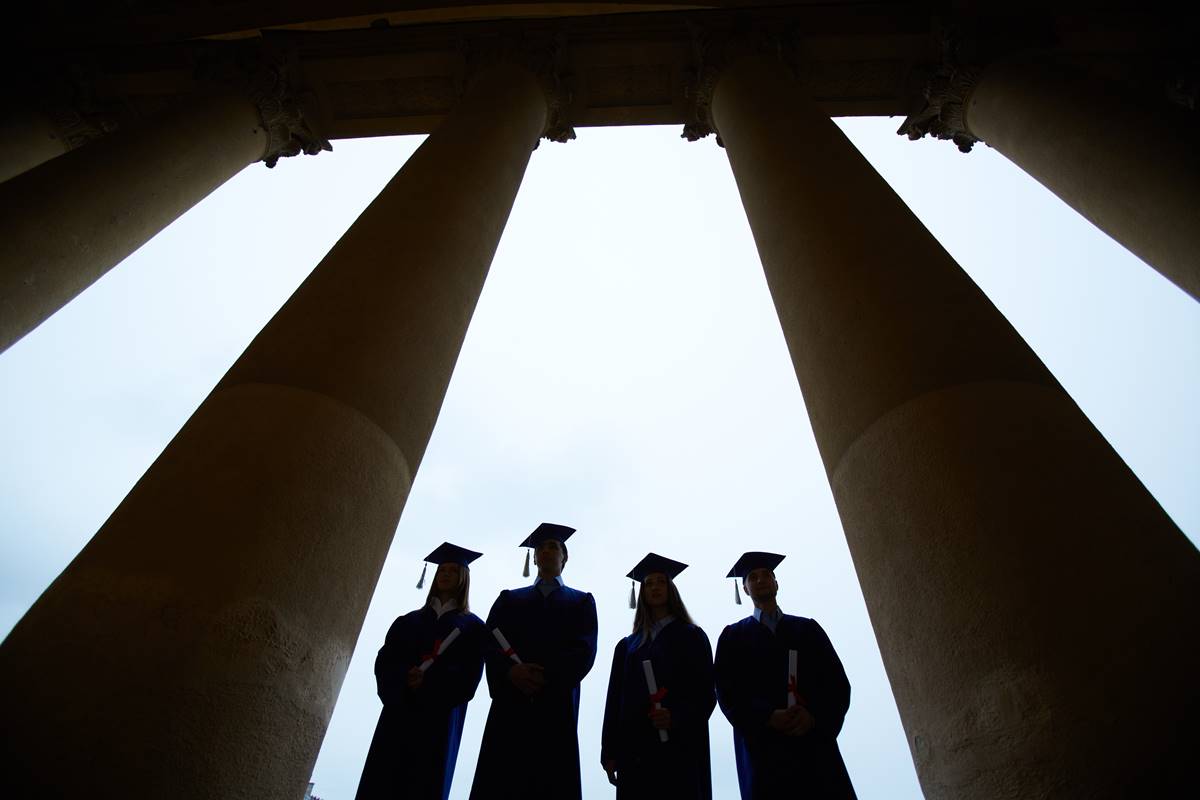 A few months back, as readers of Minding the Campus likely took note, Education professor Bill Ayers popped up in the news once again. He had retired from his post at University of Illinois-Chicago, and the next step was to assume "emeritus" status. The title is granted by the trustees and usually follows without question.
This time, however, at the trustees meeting in September, Trustee Christopher Kennedy, son of Bobby Kennedy, delivered a short speech that cut short the rubber stamp of approval. (See full speech here.) Kennedy began with ideal visions of the university—"shared pursuit of the truth," "an obligation to ensure a higher aim," "prepare the next generation to live in a citizen-led democracy," "the great educator John Henry Newman"—and he cites his respect for academic freedom. But his "conscience" won't allow Ayers to enjoy the "honorific" awarding of emeritus standing:
"I intend to vote against conferring the honorific title of our University to a man whose body of work includes a book dedicated in part to the man who murdered my father, Robert F. Kennedy."
Back in 1974, Ayers and his Weathermen colleagues published a manifesto entitled Prairie Fire outlining the radical program of the group. Also contained within was a dedication to radicals and outlaws everywhere, the list including Sirhan Sirhan. The book was rediscovered by blogger Zombietime during the 2008 election when the Obama-Ayers connection was in the news. (Zombietime has a follow-up post on the denial here at Pajamas Media.
This was too much for Christopher Kennedy, and his fellow trustees agreed, voting unanimously to reject Ayers request for emeritus status. The story was reported by the Chicago Tribune, AP, Chronicle of Higher Education, and hundreds of other outlets in the following days, and conservatives were quick to make a judgment of the affair.
On The Glenn Beck Program (see here) the host mused, "I think this is a sad, sad day for Bill Ayers, which makes it a happy, happy day for me."
At The American Spectator, Paul Kengor stated, "Every now and then, our monolithic, woefully over-priced universities do something right."
Paul Greenberg at Jewish World Review claimed that the trustees had finally "proven true to its trust."
At Townhall.com, Guy Benson called it a "laudable decision."
At the National Interest, Jacob Heilbrunn concluded his discussion of the matter with a "Right on."
And Michelle Malkin opened her commentary with "Whaddya know. Academia did something right and honorable for once."
One can easily understand their endorsement. Finally, Ayers got a come-uppance. Finally, academia saw through the rationalizations and obfuscations and romanticizations of 60s Leftist radicals. A bit of moral clarity in the fog of the campus . . .
In a group conversation the other day, though, Robby George had an altogether different take on the decision. Someone brought up the denial and he remarked, "But look, it was all personal, not principle and not merit. They rejected him only because Ayers harmed one of them personally. That was the only ground on which they could judge him."
Exactly so. This is, in fact, a perfect illustration of what at other times conservative (and other) critics of higher education have regretted about campus politics. Too often, personal criteria have substituted for scholarly criteria in the review and promotion of individuals, or personal criteria have been elevated to the realm of consideration ("the personal is political"). Yes, Ayers' dedication to Sirhan Sirhan is abominable, but it is no basis for a professional determination. Put it this way, if Ayers and Co. had left Sirhan's name off of the long list and everything else had remained the same, would Kennedy have said a word? Apparently not. That's why his final remark, "There can be no place in a democracy to celebrate political assassinations or to honor those who do so," is empty. For many years, Bill Ayers' record and his sympathies have been open and available to anybody with a speck of curiosity, and yet he has compiled a lengthy and respected tenure at UIC. It was not a problem until a trustee was personally touched by the man.
The better response to the episode is not to salute the trustees, but rather to question their timing. This is what KC Johnson did several weeks back here at Minding the Campus:
The University of Illinois knew or should have known what it was getting when it hired Ayers—and yet the Trustees signed off on his hire, and whatever promotions or pay increases he received while employed at the university. It seems a little late in the game to be ruling his previous actions disqualifying for appointment.