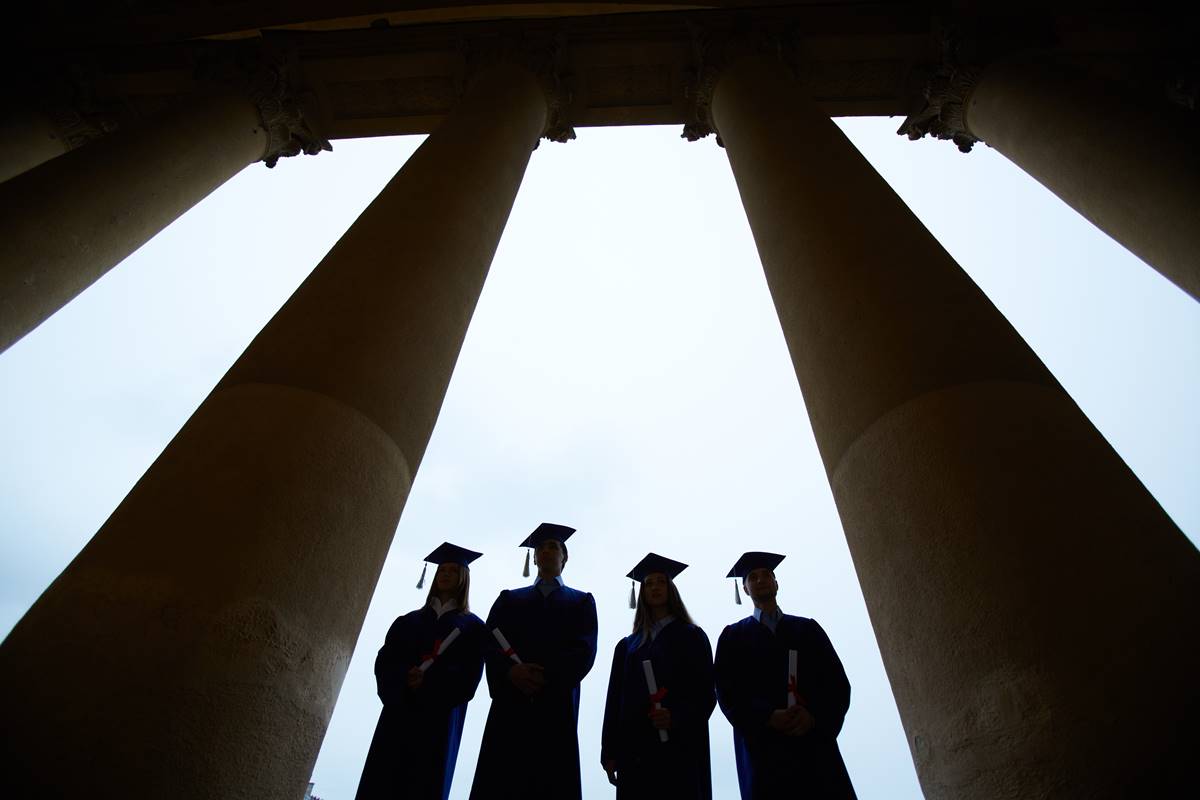 Hard cases make bad law. Nowhere is that legal maxim clearer than the case of former Augusta State counseling student Jennifer Keeton, who was removed from the counseling program because of her rather extreme anti-gay views. A lower-court judge upheld the university's actions. FIRE and NAS have filed a powerful amicus brief, penned by Eugene Volokh, spelling out the potentially damaging—extremely damaging—effects if this decision is upheld. At the same time, however, the evidence presented in the case strongly suggests that Keeton doesn't belong as a counselor.
The university's response to Keeton reflects the same sort of behavior seen in many education departments in the dispositions controversy—i.e., Orwellian re-education efforts to punish students whose views on controversial contemporary political or social issues conflict with those of the academic majority.
Keeton, a student in ASU's Counseling Education M.A. program, repeatedly expressed anti-gay views, both in and out of class. (These views were quite extreme; they included Keeton's support for "conversion therapy," and, according to the lower-court decision in the case, her admission that she would find it difficult to counsel gay or lesbian clients.) In response, as the FIRE/NAS brief notes, the Counseling department designed a "remediation" program for Keeton, which required her "attending three workshops, reading ten peer-reviewed articles, attending an unspecified number of activities such as the Gay Pride Parade(!), and writing a two-page paper each month." Perhaps most chilling, she also had to meet with her advisor each month to discuss the effect of these activities on her "beliefs."

This approach, the FIRE brief contends, would be comparable to a counseling program punishing a strongly pro-Palestinian student, on grounds that she would be unable to effectively counsel Israeli immigrants; or an atheist student, on grounds that he would be unable to effectively counsel religious students.
In a 28-page decision, Judge J. Randall Hall nonetheless upheld ASU's actions, on the grounds that the Counseling department didn't punish Keeton for her beliefs, but merely upheld a reasonable curricular mandate that all counseling students express a willingness to follow the American Counseling Association guidelines. FIRE and the NAS were hardly convinced: "Besides violating Keeton's own First Amendment rights, the university's retaliation also sent a powerful message to other students: If you express views like Keeton's, prepare to suffer the same consequences—prepare to incur many hours of extra obligations, and to put yourself at risk of expulsion."
At first glance, the Keeton case seems comparable to that of Julea Ward, a former Eastern Michigan counseling student. Ward was a conservative Christian whose religious views were incompatible with homosexuality; like Keeton, she was drummed out of her program; and, like Keeton, a lower-court judge upheld the university's action.
But a critical difference distinguished Ward from Keeton. Ward put her prospective clients first: she recognized that her beliefs made her an unsuitable prospective counselor for gays and lesbians, and that she would refer any such clients to other counselors. (In an incredibly strained interpretation, EMU said that still wasn't enough.) Keeton, on the other hand, stated that she would put her religious beliefs ahead of her clients' well-being. She told one student that in any counseling session with a gay or lesbian client, she would tell her client that "their behavior is morally wrong, and then help the client 'change' that behavior." If the prospective client didn't go along, Keeton said she would recommend "conversion" therapy.
Keeton, in short, suggested that she wished to impose her beliefs upon the people she would counsel. To slightly refashion the hypothetical offered in the FIRE/NAS brief: if an outspoken atheist student affirmed that he would use counseling sessions with any and all religious clients to try and get them to renounce God and recognize the evil of all religion, the atheist would have no business acting as a counselor. (Volokh notes that a technicality might save Keeton on this point: though her in-class comments were consistent with the remarks noted above, the statements themselves weren't cited in ASU's "remediation" plan for Keeton.)
The FIRE/NAS brief also contains a ringing defense of student speech: "Universities may not throttle all other students beforehand, by imposing special burdens on all expression—expression in class, in casual conversation, and elsewhere—of viewpoints that (in the administration's view) are supposedly predictors of future misbehavior." Only, the brief maintains, if a student tried to apply these beliefs in practicum counseling sessions with clients, could the department act.
I agree completely as this standard applies to any undergraduate course. But Keeton was enrolled in a Counseling M.A. program. What if (to take a ridiculously extreme example) a student repeatedly said in class that would that counsel depressed people to commit suicide? Surely such a student should be bounced from the program. Or—to stay within the realm of ideas—what if a student repeatedly said that blacks are less intelligent than everyone else, so he would counsel black patients solely with anti-psychotic drugs? Again, surely such a student should be bounced from the program.
Faculty in what are essentially vocational training M.A. programs must have some standard to screen out obviously undesirable candidates. When they abuse those standards—as in the "dispositions" case, which designed criteria to exclude from the teaching profession people who opposed affirmative action or who questioned showing Fahrenheit 9/11 in a pre-Election Day 2004 class—they need to be checked.
Since Judge Hall didn't limit his decision to vocational M.A. programs, the FIRE/NAS brief correctly points out the harm to academic freedom if the ruling is upheld. "If courts," the brief argues, "build a doctrine under which university-disfavored speech could be subjected to burdensome 'remediation plans,' many university administrators will come to embrace it, and use it as a basis for a new generation of speech codes." Indeed, "unless the district court's decision is reversed, it threatens to become a road map for other public universities that want to restrict a wide range of speech (not at all limited to anti-homosexuality speech) by a wide range of students (not at all limited to counseling students)."
So what we have is a hard case making bad law. On the one hand, if Hall's decision is overturned, a student who has made clear her desire to impose her personal religious beliefs on her clients, even though doing so likely would cause her clients great harm, will be allowed to continue in a counseling program. On the other hand, if Hall's decision stands, universities will have a "road map" to cashier out any student, in any program, who holds views on any contentious political issue that contradicts majority faculty opinion.
Given the stakes, it's hard not to hope that the recommendation offered by FIRE and NAS prevails (and that, through other means, Keeton never becomes a counselor). But it's also hard not to criticize the Alliance Defense Fund, which represented Keeton at trial, for filing this case in the first place.