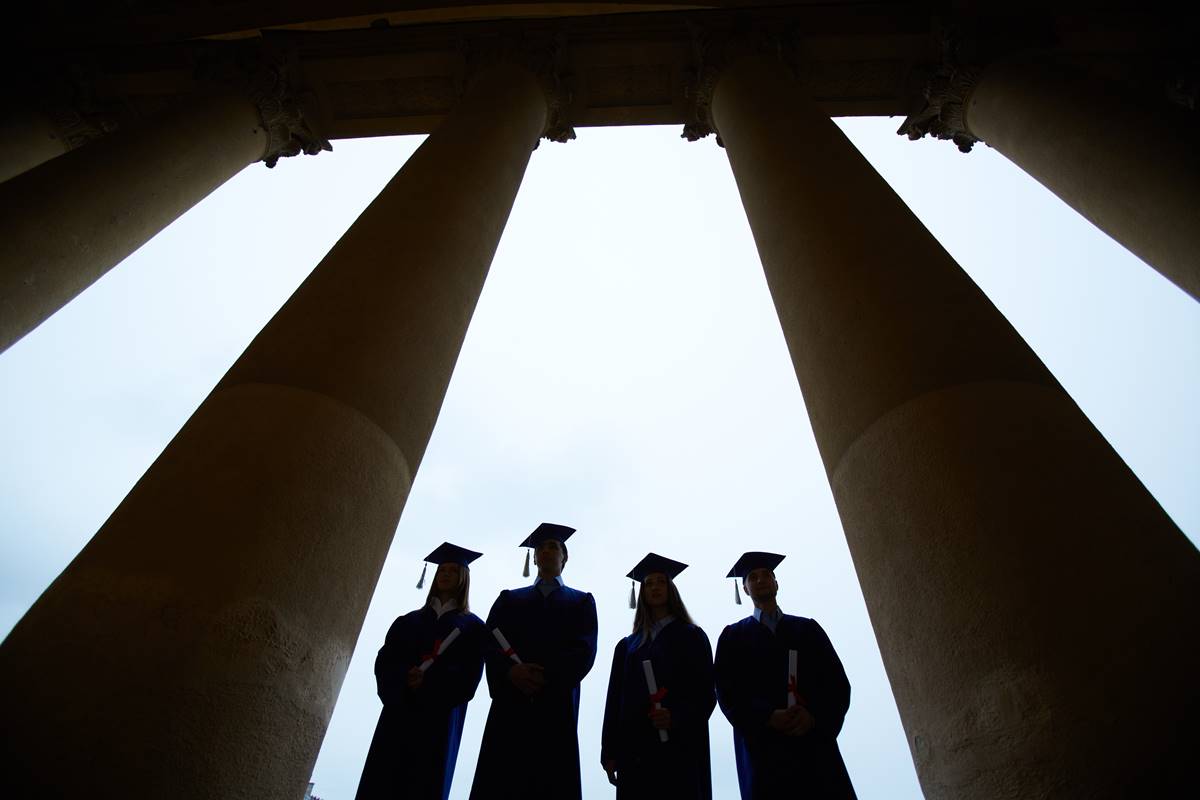 One feature of academia's less reputable quarters is the imperative to shun the obvious and prosaic, even when the obvious and prosaic happen to be true. As Theodore Dalrymple noted in his review of Thomas Sowell's Intellectuals and Society,
Intellectuals, like everyone else, live and work in a marketplace. In order to get noticed they must say things which have not been said before, or at least say them in a different manner. No one is likely to obtain many plaudits for the rather obvious, indeed self-evident, thought that a street robber cannot commit street robberies while he is in prison. But an intellectual who first demonstrates that the cause of an increase in street robbery is the increase in the amount of property that law-abiding pedestrians have on them as they walk in the streets is likely to be hailed, at least until the next idea comes along. Thus, while there are no penalties for being foolish, there are severe penalties (at least in career terms) for being obvious.
The obligation to be unobvious, if only for the benefit of one's academic peers, may help explain the more fanciful assertions from some practitioners of the liberal arts. Consider, for instance, Duke's Professor miriam cooke, who refuses to capitalize her name, thus drawing attention to her egalitarian radicalism and immense creativity. Professor cooke's subtlety of mind is evident in her claim that the oppression and misogyny found in the Islamic world is actually the fault of globalization and Western colonialism, despite the effects predating their alleged causes by several centuries. Professor cooke also tells us that "polygamy can be liberating and empowering" – a statement that may strike readers as somewhat dubious. It does, however, meet the key criteria of being both edgy and unobvious.
It was perhaps inevitable that this contrarianism should dovetail with the left's rather awkward relationship with intelligence and its unequal distribution – a subject that, for some, is likely to cause unease in ways that the unequal distribution of musical or athletic talent does not. Readers may recall Lani Guinier, a tenured professor at Harvard Law School and advocate of "critical thinking," whose egalitarian preferences led her to insist that standardized testing is "racist" because "talent is equally distributed among all people." This equal distribution is simply taken as a given and anything that calls that premise into question is, by her definition, racist.
Guinier is far from alone in her efforts to "problematize" intelligence and the fact that some people have more of it than others. It's possible, for instance, to find people who are (or will be) employed precisely because of their above average intelligence performing elaborate contortions to deny the existence of the intelligence they possess. Joseph Kugelmass, an English graduate student at the University of California, Irvine, displays his egalitarian credentials in an article titled There Is No Such Thing As Intelligence:
The abstract personal definition of "intelligence," reified in our minds thanks to IQ tests and their derivatives, is a source of social ills and should be abandoned. It impedes and confuses pedagogy, underwrites racism and sexism, inhibits culture, and trivializes political debate… Intelligence, like all essentialism, is a technology of power. It reinforces privilege and hierarchizes speech
Setting aside the rote postmodern framing, note how the objection to intelligence as a personal attribute is simply asserted and is political in nature. Apparently, some of the things that people do (when suitably trained or prompted) may be regarded as intelligent; that would be permissible. But the people themselves–-the ones doing the clever thing–not so much. That would be essentialist and privileging–wickedness itself.
But what if a person does things that are intelligent much more often than others, and does so autonomously, with greater flair and perhaps at a very early age? Isn't it fair to say that person has some qualities that aren't possessed to the same degree by people who don't often do intelligent things, at least not without prompting, and who didn't do those things until much later in life, if at all? Those of us who aren't entirely stupid despite our egalitarian state education may still see merit in questions of this kind.
Natural variations in cognitive ability, unlike those in musicality or athleticism, are a thorn in the paw of devout egalitarians. Avid readers of the Guardian's arts and music pages would no doubt feel free to delight in the prowess of, say, Helen Mirren or Pinchas Zukerman without believing that everyone they passed on the street, or even went to school with, could with training do the same. It seems that only intelligence attracts such contrarian maneuvering.
The latest example of which comes via Fabian Tassano, author of Mediocracy: Inversions and Deceptions in an Egalitarian Culture. Tassano steers us to the claims of senior philosophy lecturer and Guardian contributor Dr Nina Power, who insists, apparently based on nothing, that "everyone has the potential to understand everything," and that equality of intelligence is "something to be presupposed" because –-well, just because –"everyone is equally intelligent."
Dr Power's assertions are bold and her reasoning unobvious, indeed difficult to detect–thus meeting the key criteria of Very Deep Thought. She refers to the French postmodernist Jacques Rancière, whose "axiomatic assertion of the equality of intelligence" is, we are told, "one of the most important ideas of the past decade." On what basis Rancière felt entitled to make such claims – and why Dr Power sees fit to agree with them – remains somewhat mysterious. Dr Power does, however, cite fellow philosopher Peter Hallward, who tells us,
Everyone has the same intelligence, and differences in knowledge are simply a matter of opportunity and motivation. On the basis of this assumption, superior knowledge ceases to be a necessary qualification of the teacher, just as the process of explanation… ceases to be an integral part of teaching.
On this, Dr Power elaborates, highlighting another benefit of the egalitarian ideal: "In principle then, there is no reason why a teacher is smarter than his or her student, or why educators shouldn't be able to learn alongside pupils in a shared ignorance."
In one of her Guardian articles, Dr Power rails against cuts to humanities funding, denouncing both the "ideological perversity" of those who disagree with her and what she regards as the "ideological devastation of the education system." Grim ironies aside, a question comes to mind. If Dr Power is a product of modern humanities teaching and is sufficiently regarded by her peers to be entrusted with cultivating philosophical enquiry in others, then the system she wishes to see subsidized appears to be malfunctioning. That the doctor's egalitarian conceits are apparently not uncommon suggests the malfunction is widespread and quite serious.