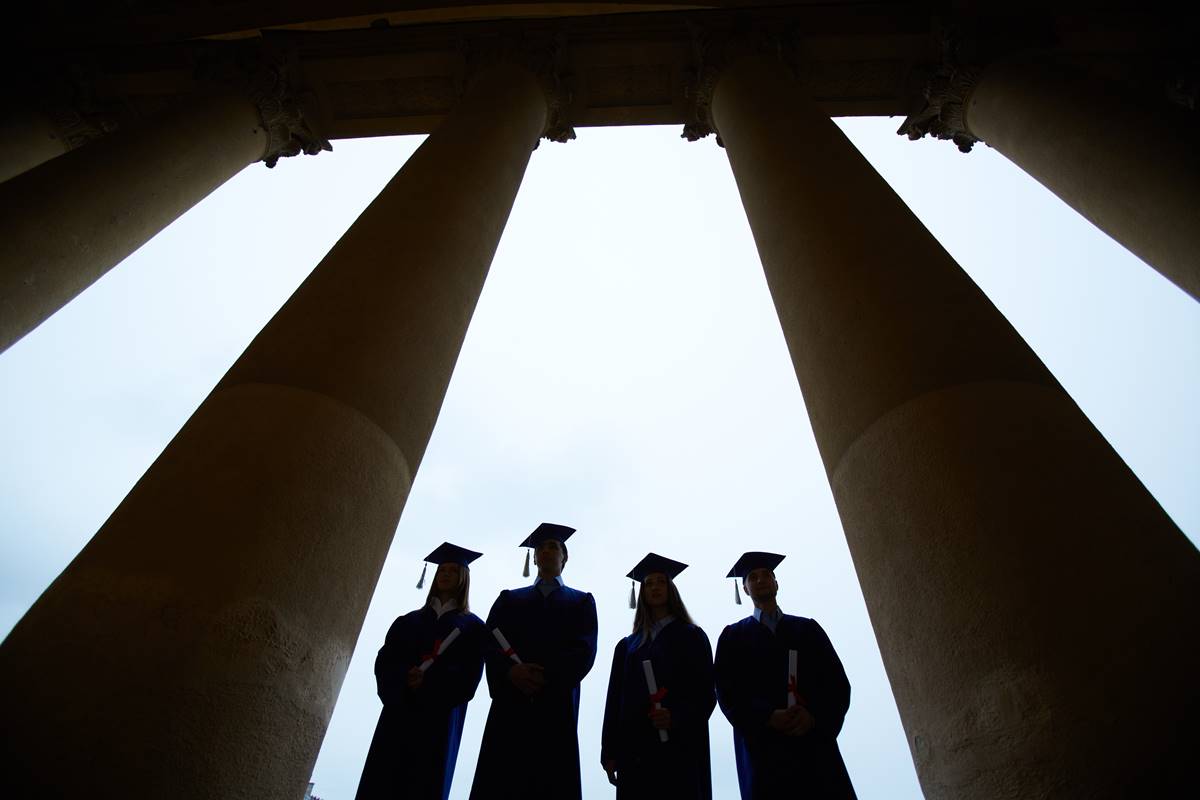 Ron Howell (Yale, '70), a journalism professor at Brooklyn College, writesin the current issue of the Yale alumni magazine that
over the years I have from time to time floated the idea that some racist scientist had slipped poison into our milk, after our births or while we were at Yale. Others, not easily inclined to conspiracy theories, have also puzzled at what seemed to be a disproportionately high death rate for black Yalies.
After the death of one of his black Yale friends Howell
did some counting and came up with 84 members of the Class of '70 who were deceased, nine of them blacks who entered with us in 1966. Thus, while we African Americans were 3 percent of the Class of '70, we were more than 10 percent of the deaths. Put another way, we have been more than three times more likely to die than the average class member.
Howell does not attribute this disparate death rate to poison in the milk, and, good reporter that he is, duly notes that it is well established that black males in America, not just Yale, die earlier than whites — "For white men, 76.2. For black men, 70.9." But that disparity is usually attributed to poverty, crime, lack of access to good health care, etc., explanations that shouldn't apply to black Yale graduates.
So the question is this: are the black men who went to Yale and similar institutions in the throes of the blooming civil rights era of the '60s–and who represented the first significant presence of African Americans on Ivy League campuses–now experiencing inequality in death, as their forebears did in life?
"Many scientists," it pains Howell to report, "believe the answer is yes," agreeing with sociologist David R. Wilson that "for some indicators of health … the racial gap becomes larger as [the socioeconomic status] increases." A number of experts, Howell continues, "back up sociologist Williams's findings, saying that not only do higher-income black males fare worse than their white counterparts, but they also fare worse–in terms of morbidity and certain illnesses — than lower-income, less highly educated blacks."
The explanation, according to Howell and the experts he cites, "is a phenomenon known as 'John Henryism,' a determination among these men to succeed even at the cost of their health." Like the folk hero John Henry, they labor valiantly but in vain to beat the forces — steam drills, discrimination, whatever — arrayed against them. Howell quotes a 2006 study by Duke psychiatrist Christopher L. Edwards:
People who are so intensely success-oriented and goal-directed, even beyond their resources such as income, education, or family support, might seem to succeed at first. But, long term they are likely to fail because their lack of resources will catch up to them. Add to that the African American situation, which, for many, includes an expectation that failure is inevitable, and you find yourself in a most destructive situation. They end up compromising their health, with higher rates of cardiovascular disease and death.
Similarly, Keith C. Ferdinand, chief science officer for the Association of Black Cardiologists who attended Cornell in the late 1960s, has argued that "hypertension in black men may be related to 'intensive stress when it comes to achieving in an environment where they're underappreciated or working against barriers.'"
After reviewing this evidence and his own experience, Howell agrees.
racial experiences of blacks from a generation ago were significantly more fraught with pain and anxiety than is the case now, especially for those higher up the socioeconomic ladder; and that racial slights had unique debilitating effects on blacks, especially on black males, who were programmed to sense potential infliction of pain even in minor acts of disrespect, or even in the mere approach of, for example, a police officer. This leads to bad, deadly stress.
I'm sure that Howell is right that the pain of being a black man in America was worse a generation ago, but I think he's wrong (dead wrong?) in supposing that consequently the "anxiety" and sensitivity to "racial slights," real or imagined, is less now than then. Indeed, I think the opposite is true: the more campuses lean over backwards to promote "inclusion" and multiculturalism, etc., the more they cultivate a hothouse racial atmosphere where all the skins, not just the "diverse" ones, are even thinner than they used to be.
Perhaps all the pious paeans to "affirmative action" and "diversity" that proliferate on university web sites and promotional materials should be accompanied by a "WARNING! Diversity may be hazardous to your health!"