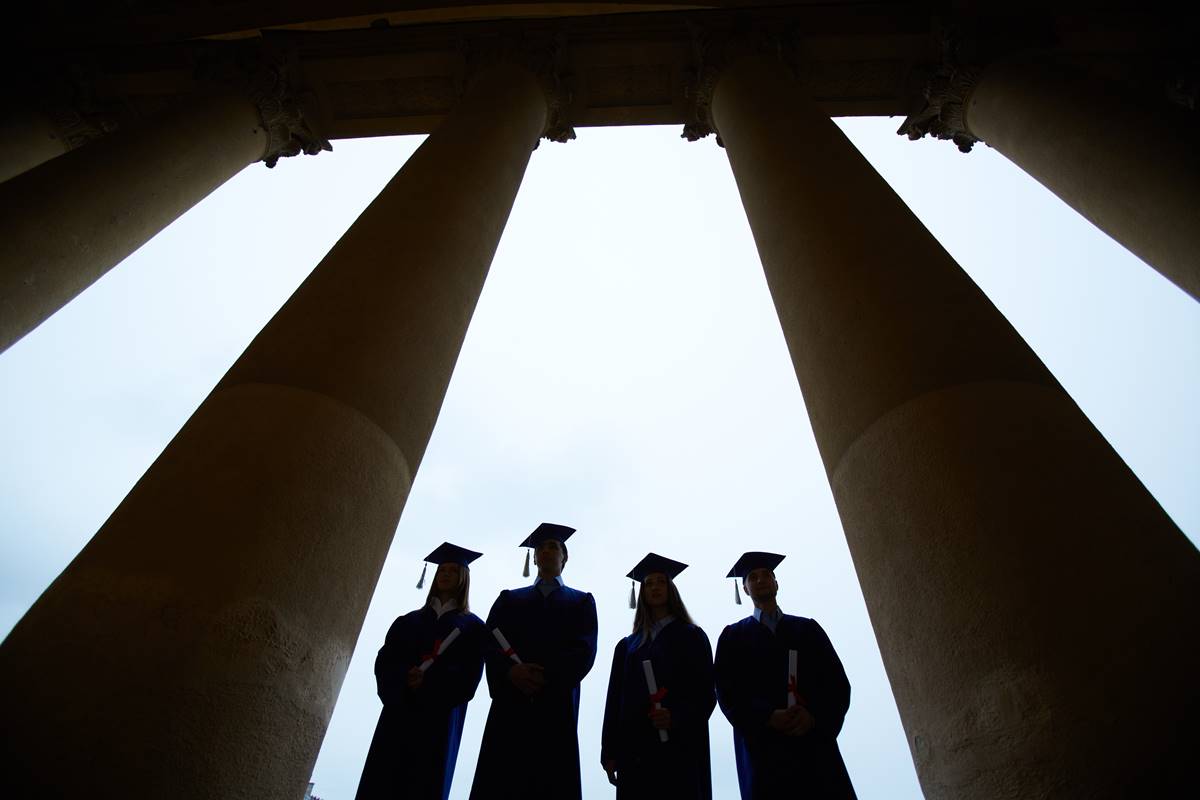 In predictable fashion, Inside Higher Ed has reported on "The Vanishing West," the National Association of Scholars' study on the virtual disappearance of Western Civ courses from our colleges, by quoting only critics. But the criticisms are the same ones I've been hearing for the 20 years I've been in academia.
Princeton Professor and president of the American Historical Association Anthony Grafton gives the oft-repeated (including in student essays on the topic) reason that today we have a "radically different" student body that might not be "as interested in such courses." Of course, no one asks students if they are "interested" in the required math and science courses.
Grafton also says that the "increasing specialization among professors" means that they are not equipped to teach such courses and might not "enjoy" doing so.
The latter reason points to a serious institutional problem.
A lecturer (by definition non-tenured) whose syllabus was cited as exemplary is quoted as justifying Western Civilization as one of many civilizations.
But we should not fear reprisals from insistence that the teaching of Western civilization is important. In fact, the reasons cited in this article for questioning the report point to reasons why it is more important than ever to teach Western Civilization.
1.) Yes, the student body has changed. But students who are immigrants or foreign are less likely than their predecessors to have taken Western Civilization classes in high school or to have absorbed it from the culture.
2.) A large part of education concerns exposing students to different ideas, and given students' foreign backgrounds and immersion in non-Western cultures through their primary and secondary educations, it is all the more important for them to learn the principles of what has become "different."
3.) Without exposure to the notions of freedom and individuality that undergird Western culture students cannot discern the lacks in other cultures. This became clear in one of my classes when a Chinese student repeated her government's line that freedoms need to be curtailed in order to maintain order and prosperity. Her exposure to Western principles is important, as it is for native-born students, some of whom have never heard the word "communism."
4.) Without the immersion in Western history and literature, any attempt to introduce students to the principles of Western civilization sounds like political indoctrination. Without context that comes from deep study, ideas expressed in the popular media come across as dogmatic and jingoistic.
5.) An immersion in Western ideas, by offering a contrast, helps students to understand the other cultures that are being promoted (Chinese, African, Middle Eastern, indigenous, etc.)
6.) Those who emigrate as adults from repressive regimes often carry their suspicions of government with them. This was true for my immigrant parents from then-communist Yugoslavia and the parents of my Ukrainian friends. Immigrants' children deserve exposure to the rich intellectual history of the West, the culture they live in. With all the emphasis on "civic engagement" one would think that academics would use the NAS report to institute changes.