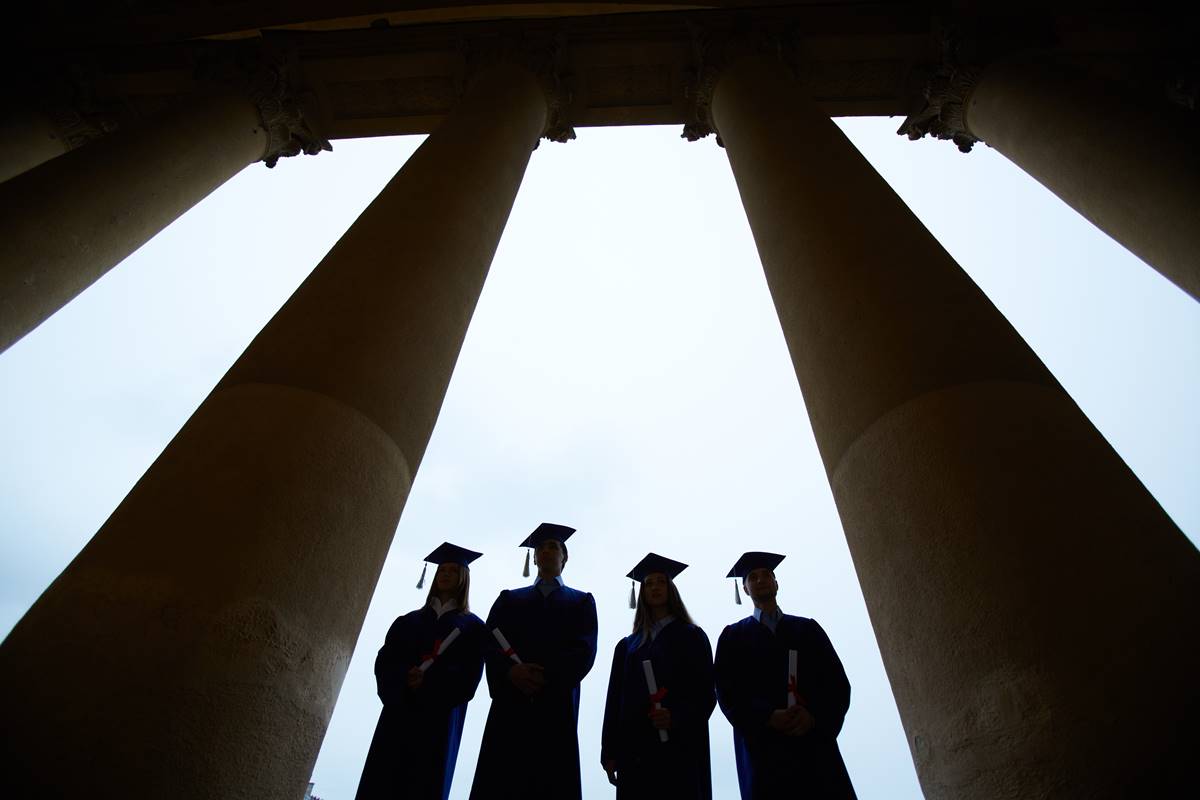 If you are a college student today enrolled in four classes during any given semester, it is likely that only one of your teachers is employed by your school in a permanent position that comes with a middle-class salary, job security, and benefits. The other three are contingent faculty, often called "adjuncts"; they have job titles like "instructor" or "lecturer" rather than "professor" but their roles in the classroom are the same. According to the American Association of University Professors (AAUP), adjuncts at U.S. colleges and universities now comprise "more than 75 percent of the total instructional staff."
But the vast majority of adjuncts–who typically either have
Ph.D.s
or are in the advanced stages of completing them–earn a fraction of what their tenure-track colleagues do. Their contracts are offered on a course-by-course, semester-by-semester basis and often come without benefits. Unlike most tenure-track faculty, few adjuncts even know until just a few weeks before the semester starts which classes they will teach, if any, and many take part-time jobs off campus–or at multiple institutions–to supplement low pay and forestall the crisis of a semester with too few classes to pay the rent.
Contrary to trends reported by the
Census
and
Bureau of Labor Statistics
showing that the more education you have the more income you are likely to earn, a majority of college and university faculty today earn considerably less than workers in other industries with similar levels of education—and less even than workers with significantly less education. According to the Census, for workers across the board, "Average earnings ranged from $18,900 for high school dropouts to $25,900 for high school graduates, $45,400 for college graduates, and $99,300 for workers with professional degrees (M.D., J.D.,D.D.S., or D.V.M.)." While the
AAUP
—
through
their annual survey of faculty salaries
—confirms that tenure-track faculty, along with non-tenure-track faculty working under multi-year, renewable contracts, do earn what workers with similar educational qualifications in other industries do, the same is not true for adjuncts. At a
national average salary of just $2,758 per course
, adjuncts who have the good fortune to be assigned full-time course loads of eight to ten courses per year, take home a salary between $22,064 and $27,500, respectively, just below and just above the salary earned by those with only a high school diploma.
More education doesn't always pay.
But the question today's graduate students and recent
Ph.D.s
are beginning to ask with greater urgency is not simply "Is the time and effort spent earning a
Ph.D
. worth it?" but "Is a career spent pursuing the 'life of the mind' worth the sacrifice of a lifetime of effort for low pay, lack of job security, lack of opportunities, and lack of recognition for good performance?" In 2011, there is no shortage of faculty just yet, but the economic devaluation of the
Ph.D
., exacerbated by the Great Recession, is leading many of our nation's brightest and most promising young scholar-teachers to at least consider other lines of work.
Back in 2003, Thomas H. Benton—the
penname
of William
Pannapacker
, then an assistant professor of English at Hope College—published
the first
of series of articles in
The Chronicle of Higher Education
(others following in
2009
and
2010
) warning would-be graduate students of the pitfalls of pursuing a career in higher
ed
. "It pains me," he wrote, "to tell some of my best students that the structure of employment in the academy has been hidden from them—that many faculty members make less than fast-food workers and have no health
benefits."
Indeed, Benton advised, nearly a decade ago, "if you go to graduate school, you are contributing to the problem by making it less necessary for universities to hire full-time faculty members at decent
wages."
Yet, to recent
Ph.D.s
in 2011, many of them newly matriculated graduate students in 2003, Benton's dire warning rang a bit hollow, for Benton also left open the possibility that if they were really and truly meant for it—if living "the life of the mind" was their passion—and if they had absorbed the grim realities of the profession and still wanted to talk about becoming a professor, "then maybe they are right for
it."
To smart, hardworking students, those motivated by genuine intellectual curiosity and used to being at the top of their classes, Benton's message seemed to be, "Becoming a professor isn't easy, but it is possible if you are the right kind of person. If you have what it takes and do everything right along the way, you have a
chance."
That may not have been what Benton meant, but to headstrong students unafraid of competition, the obstacles to becoming a professor seemed merely the next and toughest set of challenges to be met and overcome.
No one pursues a career as a professor to become rich. Academics do what they do—are supposed to be able to do what they do—because they are passionate about research and teaching, because they value the pursuit of knowledge over the pursuit of wealth. And, indeed, cultural capital has its own value, especially if you come from a working class background. Unlike law or business degrees, which have also come under scrutiny recently for not being "worth it," the
Ph.D
., because of the nature of what you do to earn it, carries a kind of value that doesn't translate easily into money. Blogger Anastasia puts it this way in comments
here
: Getting the
Ph.D
. "was worth it to me as a way to transcend the confines of my upbringing intellectually. I am an educated person in a way I simply would not be—even if I'd gone to college—given that I grew up poor white trash. So at that level, it's worth it to me that I did it. I am
transformed."
But, while working to make money may represent, for some people in academe, a betrayal of the ideal of living "the life of the mind," others, especially those whose early careers have been directly impacted by the recession, are forced to reckon with the fact that it is impossible to devote yourself fully to teaching and research when you must struggle financially to support yourself and your family.
For example,
Anastasia
blogs about
quitting her grossly underpaid adjunct position
to teach at a private high school because she couldn't provide adequately for her three children as an adjunct. Recent
Ph.D
. writes about quitting an adjunct job to take a better-paying position as a secretary.
Amanda Krauss
, a former classics professor at Vanderbilt University, cites, among other things, her disgust at the "irreparably screwed system" that exploited her adjunct colleagues as one of her reasons for leaving academe.
And these are just a few of the accounts that abound across the blogosphere, juxtaposed with those of individuals who have stayed, like the appropriately named
Sisyphus
, who has bounced from one temporary faculty position to another for the past five years since earning a
Ph.D
. Or Andy Smith, who taught in the Tennessee public university system for a decade, never earning more than $2,100 per course and eventually
resorting to food stamps
to provide for his daughter.
President Obama
has said that, as a nation, we should aim "to produce 8 million more college graduates by 2020, because America has to have the highest share of graduates compared to every other
nation."
Indeed, Obama contends, "Education is the economic issue of our time," because "we know beyond a shadow of a doubt that countries that out-educate us today will out-compete us
tomorrow."