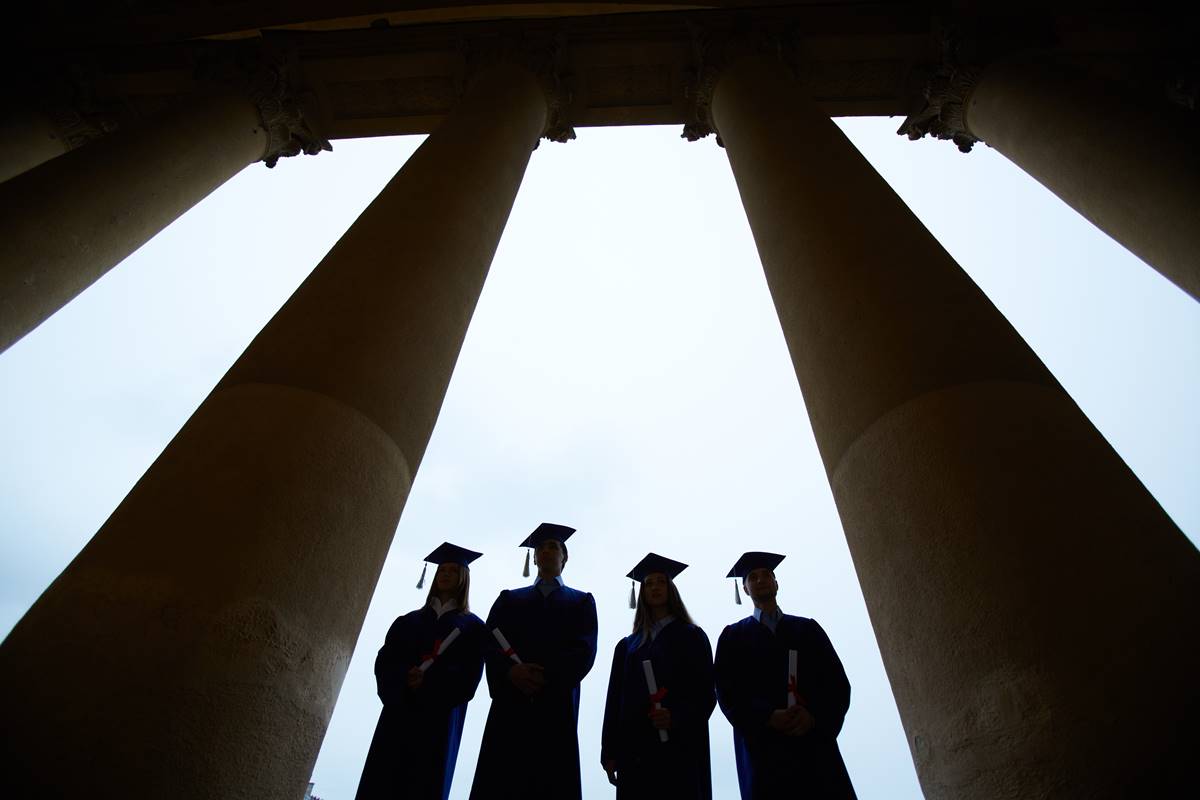 For more than a decade, universities have forced Christian student groups to fight a rather puzzling battle. In a campus environment where it's assumed that Democratic student groups can reserve leadership for Democrats, environmentalist groups can be run by actual environmentalists, and socialist groups can have socialist leaders, Christian groups have been fighting for the right to Christian leadership. The conflict is between the civil liberties of Christian organizations and university nondiscrimination policies, which tend to prohibit "religious" discrimination but permit groups to discriminate on the basis of ideology and politics.
The first truly public fight occurred at Tufts University, where an openly lesbian woman attempted to lead Tufts Christian Fellowship, expressing disagreement not only with the group's religious beliefs but also a desire to use her leadership platform to openly advocate her dissenting views. Not content to form her own group or to lead other Christian groups that promised to welcome her with open arms, she determined that every group on campus had to agree with her vision of sexual morality.
The Tufts Christian Fellowship ultimately prevailed in that fight, as did dozens of other Christian organizations who confronted similar challenges on campuses from coast to coast. More than thirty cases wound their way through federal courts. Many were settled, courts ruled for the Christian groups in most of those that did not settle, and one case — against University of California, Hastings College of Law — made it to the Supreme Court.
There's an old saying: "Bad facts make bad law." And in the Hastings case there was one very bad fact. The parties had stipulated that Hastings had a policy requiring every single student group to be open to "all comers." In other words, it wasn't just Christians who had to open their doors to non-Christian leadership, but white supremacists could lead African-American groups, hunters could lead PETA, and Democrats could lead Republicans. At the time of the oral argument, the Hastings policy appeared unique. No other public university was known to have a similar policy.
The resulting Supreme Court decision, that Hastings' unique policy was lawful because it was "reasonable and viewpoint neutral," was both narrow and troubling. Narrow because its holding applied to exactly one policy at one school; yet troubling because it ran roughshod over a fundamental precept of free association: that membership equals message.
In the months that followed, the higher education establishment puzzled over the decision. What did it mean for all the universities not named Hastings? Did the Hastings decision even apply to conventional university nondiscrimination policies? Could a university allow a Democratic club to be Democrats-only but prohibit a Christian club from being Christians only?
Last week, the Ninth Circuit gave a partial answer. The Court applied the Hastings decision and affirmed the constitutionality of San Diego State University's standard nondiscrimination policy, holding that it was — like the all-comers policy at Hastings — "reasonable and viewpoint neutral."
The case arose after San Diego State refused to recognize a Christian fraternity and sorority because the groups allegedly discriminate on the basis of religion in membership and leadership (it's difficult to be a Christian fraternity without Christian membership). At the same time, however, the school recognized and funded groups like the Immigrant Rights Coalition and San Diego Socialists, groups that (quite sensibly) exclude students who don't agree with their purpose.
Setting aside for a moment whether a university policy that benefits one category of expressive association more than another can be reasonable, how can it be viewpoint neutral?
The Court's answer was found in the school's good intentions:
We accept plaintiffs' assertion that San Diego State's nondiscrimination policy incidentally burdens groups that wish to exclude others on the basis of religion, but does not burden groups that do not exclude or exclude on bases not prohibited by the policy. But this assertion is insufficient to prove viewpoint discrimination, because plaintiffs have put forth no evidence that San Diego State implemented its nondiscrimination policy for the purpose of suppressing plaintiffs' viewpoint, or indeed of restricting any sort of expression at all.
According to this reasoning, since nondiscrimination laws are "intended to ensure equal access to the benefits of society" their actual discriminatory effect is irrelevant. In fact, the policy itself ensures that Christian and other religious groups do not have equal access. They — and they alone — have to give up vital free association rights if they wish to participate fully in campus life.
The Alliance Defense Fund (which represents the student group) may appeal the case, and there is a chance the Supreme Court will take its second look at student free association in two years. San Diego State's policy — unlike Hastings' — actually mirrors school policies around the country.
If the Supreme Court does take the case, one hopes that it will take a step back and ask two fundamental questions: First, what conceivable state interest exists in denying religious groups free association rights granted to political or ideological groups? Second, can we permit the alleged good intentions of nondiscrimination policies to trump their real-world effects?
As I wrote one year ago here in Minding the Campus, allowing religious groups to reserve leadership for fellow believers is a matter of common sense. Yet common sense is distressingly uncommon on our nation's campuses.