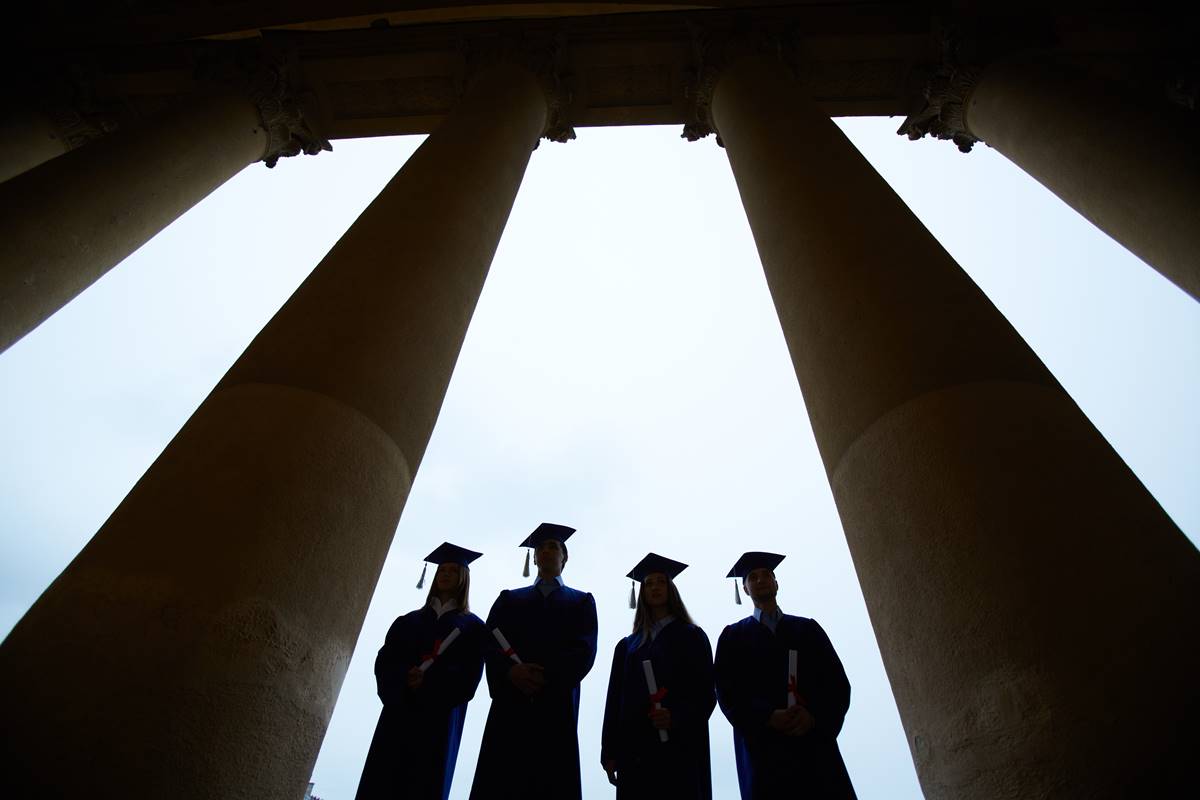 The newest member of the Hamilton College English and Creative Writing department is Visiting Assistant Professor Alessandro Porco, who has published two books of pornographic poetry, including a repellent poem on his fantasy of having sex with the twin daughters of Laura and George W. Bush. One indulgent reviewer praises Porco's first collection, The Jill Kelly Poems (named for a favorite porn star) this way: "While poems such as Ménage à Bush Twins would make the hair on George W.'s back stand on end, Porco's lewdness is balanced with a style that leaves the reader yearning for more." For many readers, perhaps not.
In a 2005 interview on the website PopMatters, one Nikki Tranter notes that Porco wants "to have sex with porn-stars on a regular basis," so "Porco's presentation of the porno-life is an authentic one." In another interview, Porco says that the title poem of his second collection Augustine in Carthage, is a "trans-historical re-imagining of Book III of St. Augustine's Confessions in present-day Montreal," with T.S. Eliot serving as a "Tiresias-like guiding presence." Among other things, says Porco, his poem "examines" the "hypocrisy of spiritual conversion." It also includes "21 of the filthiest limericks I could think to write" and a scene of Jesus having sex with his mother.
Of late the college named after Alexander Hamilton has been straying into the outer edges, inviting even the criminally radical, like Susan Rosenberg, into its classrooms, in her case as an artist-in-residence. The affirmative hiring of the outré seems to have been taken up with considerable zeal at Hamilton. History Professor Robert L. Paquette has described the contrasting case of former Hamilton visiting professor, medieval historian Christopher Hill, who had won the Pushcart prize for his novel Virtual Morality while a graduate student, as well as glowing reviews by students and several holders of distinguished faculty chairs, including Paquette himself. After four years of such accomplishments and while teaching the highest number of students in the department, Hill was jettisoned from the pile of eligible applicants when the position became tenure track. (Paquette resigned his distinguished chairs in the aftermath of the Hill affair.)
Faculty members also sabotaged a privately funded effort to establish the Alexander Hamilton Center dedicated to promoting the study of Western civilization. After the college tried to trademark the name, it became the Alexander Hamilton Institute and found a home off campus. AHI now provides a refuge for students, professors, and members of the public who seek genuine intellectual exploration and understanding of Western civilization.
At Hamilton last fall, as an extended part of their freshman orientation, young men were subjected to special therapeutic sessions on sexual assault. In the spring, the student body was reminded of the dangers of sexual assault with clanging church bells and blaring air horns. But will the hyper-sensitive feminist faculty members who present every frat boy as a rapist-in-waiting voice any objections about a thirty-something faculty member whose vitae includes poetry about sodomizing the "girl-next-door"?
No doubt the Hamilton faculty will discount objections to the hiring of Porco, especially by AHI Co-Founder and now Executive Director Paquette. As part of his email message to Hamilton College President Joan Stewart, he asks the obvious question of whether any professor writing pornographic poems about President Obama's daughters would get a job. I expect the usual charges of censorship, poetic ignorance, prudery, and Puritanism. There will be the predictable arguments about linguistic playfulness, irony, transgressivity, academic freedom, etc.
This is the kind of "transgressiveness" that launches one into a comfortable tenured position, where he can simply indulge his base proclivities. Sadly, the students in Porco's classes, who increasingly study in an intellectual vacuum, will have little upon which to make a judgment or complaint in the face of this Ph.D. pornographer assigning them grades. Requirements for classes in Western civilization have all but disappeared from high school and college campuses—and especially at Hamilton. The only exposure a college student is likely to have to St. Augustine—or Eliot–is from the likes of Porco.
What is happening on our college campuses goes beyond propaganda, like that of subversives of an earlier period spreading communist ideology and holding teach-ins. It goes beyond indoctrination in political correctness. Those granting the degrees and making the hiring decisions have lost their credibility. There are still only a few like Paquette within the halls of higher learning sounding the alarm about inmates inside teaching pornography in doggerel.