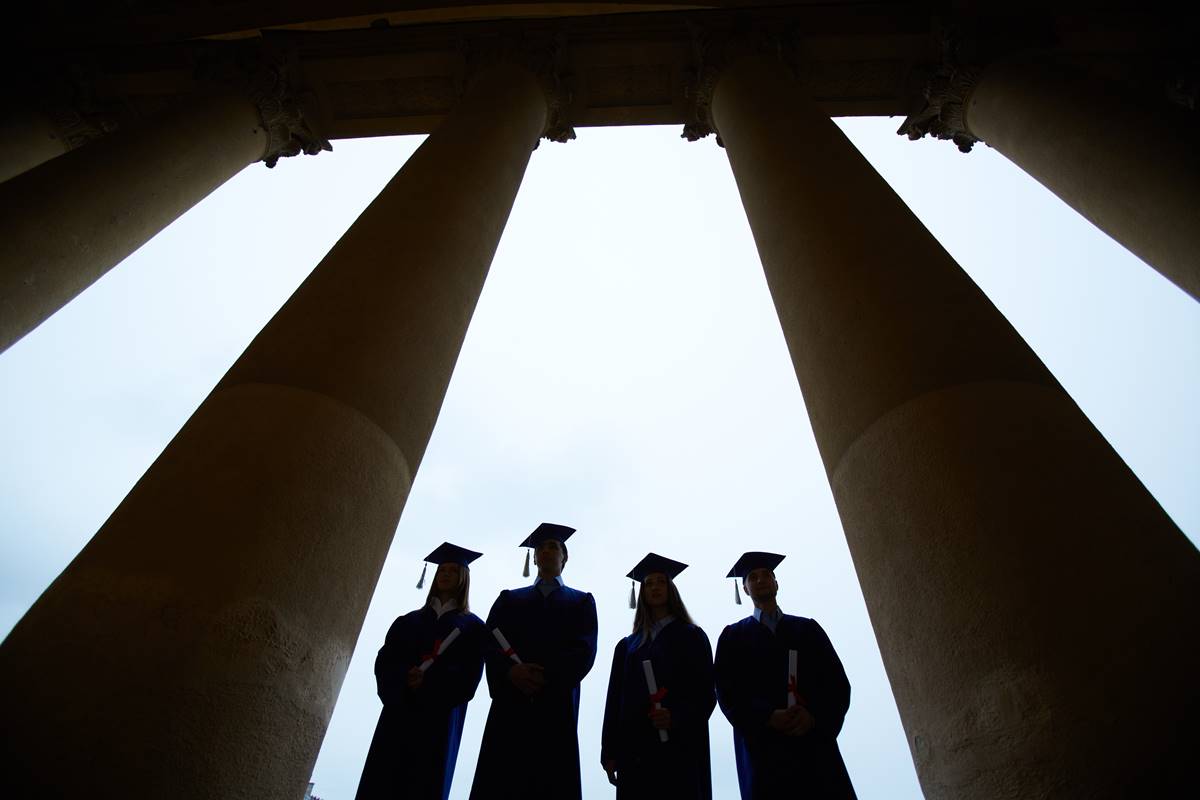 The following job notice was posted August 4:
The University of California, Berkeley invites applications for a position as an Assistant Professor (tenure-track) in any of the following three areas: (1) Diversity and Identity; (2) Legal or Philosophical Frameworks for Diverse Democracies; and (3) Diversity, Civil Society and Political Action, or some combination thereof. The anticipated starting date is July 1, 2012. The search is part of the interdisciplinary Haas Diversity Research Center and will be conducted under the auspices of the Diversity and Democracy cluster of this Center….

Candidates are expected to have a Ph.D. or J.D. degree (preferably by July 1, 2012) in one of the following disciplines: law, philosophy, political science, or sociology; they should have a research and teaching portfolio that examines how our legal, political, and social institutions and practices adapt (or fail to adapt) to an increasingly multi-racial, multi-ethnic population. Special consideration will be given to candidates who work in any of the following areas: (1) the content and contestation of group identities; (2) the normative and legal implications of racial and ethnic diversity within democratic societies; (3) the civic and political engagement of diverse electorates within local, national, and transnational contexts.
With Berkeley's investment in tenure-track professors of "Diversity and Identity," etc., can majors in "Diversity and Identity" be far behind? The time is fast approaching (if it is not already here) when a student can be admitted to a selective university largely on the basis of his or her racial or ethnic identity; major in his or her identity; go to graduate school (also aided by preferential admissions) and get a PhD in his or her identity; and have an entire academic career based on professing his or her identity, perhaps rewarded at some point with elevation to a vice presidency in charge of "diversity and inclusion" to oversee the management and expansion of university-wide programs based on racial and ethnic identity.
Critics may think, with reason, that all this academic racial and ethnic navel-gazing is little more than solipsistic self-absorption, that it celebrates exclusion more than inclusion, but one can certainly understand why a prominent diversicrat like Mary Sue Coleman, president of the University of Michigan, would fervently proclaim that "Michigan is 'diversity.'"
Moving on, let me not fail to note that the sort of outside-subsidized and highly politicized research and hiring on display here raises more than a whiff of hypocrisy. Recall the howls of protest whenever word of conservative funding of some academic endeavor comes to light, most recently, for example, over the Koch brothers funding the hiring of economics professors at Florida State. "The Kochs Invade Florida State University!," shouted a Slate headline. Or as the leftist blog FireDogLake proclaimed in one of its less inflammatory announcements, "Koch U: Florida State University Hands Over Economics Department to Billionaire Libertarians." And the evil Kochs were not just subverting Florida State, FDL continued.
For the record, Florida State is a publicly-funded university. This isn't the first time that the Kochs have pushed their way into academia: the Mercatus Center at George Mason University is a fully-funded Koch creation, pumping out right-wing economic memes for the masses. But at least that's a private institution. This is a college funded by taxpayers, though critically, it's underfunded. So when they had an opportunity to get $1.5 million, they signed away the right to vet their own instructors.
Diversity Money Goes to Berkeley
Never mind that George Mason is public, not private, and that Florida State never "signed away the right to vet their own instructors" — after all, one doesn't really look to lefty blogs for factual accuracy. But it is true that a representative of the Koch foundation had "one of three seats on an advisory board that reviews job candidates," which did legitimately cause concern even though Florida State president Eric Barron said the school did not compromise its academic integrity. Still, does anyone really think that a critic of "diversity" as it is understood at Berkeley has any greater chance of being considered for one its new "Diversity and Identity" positions than a Krugman-like Keynesian would have of passing muster with the Kochs?
Hiring these diversity professors is part of a program at Berkeley — funded by the Haas Diversity Research Center, supported by the Evelyn and Walter Haas, Jr. Fund— that "currently supports research to generate specific prescriptions for changes in policy and practice that address disparities related to race, ethnicity, gender, sexual orientation, disability, and socioeconomics in California and nationwide." What are the chances that the Executive Committee of the Haas Diversity Research Center would hire or even seriously consider, say, a critic of preferential treatment based on race to conduct "research to generate specific prescriptions for changes in policy and practice that addresses" the discrimination inherent in preference-based affirmative action? Or that the Haas Fund would agree to support the work of a defender of traditional marriage?
The Evelyn & Walter Haas Jr. Fund has proudly announced that it "has awarded nearly $390 million in grants" to "organizations and initiatives that share our values and our commitment," values that promote "equal rights and opportunities, with emphasis on immigrants and gays and lesbians." No reason it shouldn't, and in my opinion no reason universities shouldn't accept such funds, but if there have been lefty or liberal blogs or major media editorials lamenting that billionaires have invaded Berkeley and taken over its scholarly hiring, I've somehow missed them.
Berkeley, however, has now gone far beyond merely accepting politically charged funds to hire politically charged professors. As reported August 30 on the Daily Caller, the "University of California, Berkeley is offering students college credit to work for an expressly political organization fighting for affirmative action and immigrant rights."
And not just any "political organization" but BAMN, the Coalition to Defend Affirmative Action, Integration & Immigrant Rights and Fight for Equality By Any Means Necessary, an organization whose rowdy followers have literally stolen from the blind and violently disrupted official state agency meetings ("The testimony table was knocked down. Chairs were kicked over.… high school students, spurred by BAMN organizer Luke Massie worked themselves into a near riot … chanting … standing on chairs waving their middle fingers") — behavior that was described by a columnist for the Detroit News as "Fascism on the Left."
Subsidizing Activism
The syllabus for African American Studies 98/198, "Fighting to Learn, Learn to Fight: Building the Movement for Public Education and Equality," says it is "a class designed for participants to learn the theory and method behind the leading organization in the fight for public education at UC Berkeley and around the country: BAMN." It is sponsored by Robert Allen, an adjunct professor of African American and Ethnic Studies, but taught by two undergraduates supported by three "Assistants" from BAMN as part of Berkeley's DeCal program of "student-run democratic education" where "students create and facilitate their own classes.…"
"The class," according to the syllabus, "will discuss, critically analyze, and work to move forward BAMN's current campaigns: defending public education, fighting the fee hikes and budget cuts, overturning Prop 209 and restoring affirmative action to the state of California, making UC Berkeley a sanctuary campus and passing the DREAM Act." It is designed "first and foremost to engage students in a process of thinking critically about building our student movement." Assignments include "a weekly reflection" on the reading of "BAMN's original literature and other primary and provocative sources" or "doing one-hour of BAMN organizing assigned at the beginning of each week." (UPDATE: The syllabus is no longer available online, but a description of the course can be found here.)
Perhaps the hiring of a new tenure-track professor of "Diversity and Identity" or "Diversity, Civil Society and Political Action" described above will allow Berkeley to add more intellectually stimulating courses like African American Studies 98/198 to its regular, i.e., faculty-taught, curriculum.