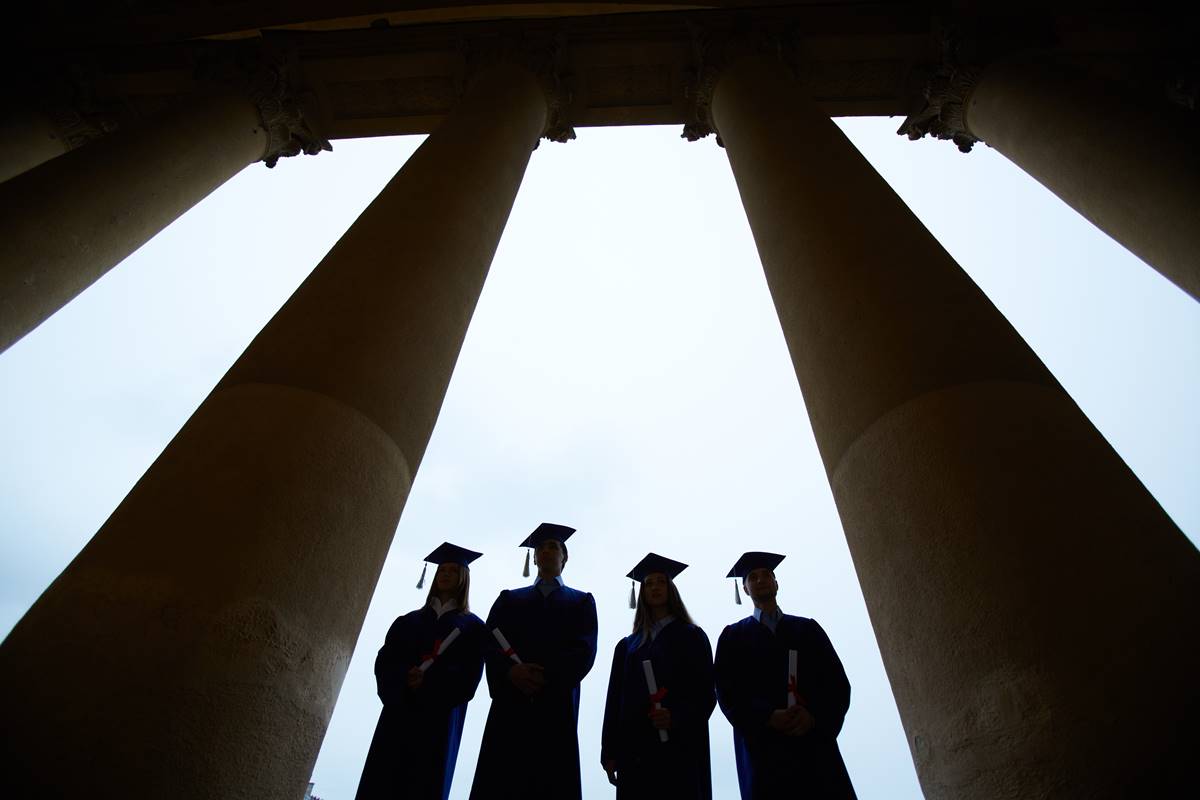 The NAS has announced that it is undertaking an intriguing case study examining "the curriculum, student activities, and campus values of Bowdoin College as a case study to learn what a contemporary liberal arts college education consists of," with the hopes of creating "a template for how such a rigorous study could be undertaken at other liberal arts colleges and universities."
The project's announcement prompted me to take a look at Bowdoin's history department. Admittedly, I do so from a biased perspective–I'm a resident of Maine, and very much recognize and admire Bowdoin's contribution to the development of my state. For much of the 19th and 20th centuries, the college's graduates dominated Maine politics, economics, and culture; the state's two most recent towering political figures (former senators George Mitchell and Bill Cohen) are Bowdoin alums. Until fairly recently, at least, Bowdoin saw as one of its central goals not merely providing a high-quality liberal arts education but also training the next generation of Maine leaders. That commitment appears to have diminished, or vanished entirely.
Bowdoin has fourteen tenured or tenure-track history professors, perhaps a couple of members smaller than would be expected, but within the range of comparable liberal arts colleges. Of the fourteen, five specialize in U.S. history, four in European history, two in African history, one in South Asian history, one in East Asian history, and one in Latin American history. That regional breakdown is more or less typical, with one glaring exception—few other history departments of Bowdoin's size or larger allocate 14 percent of their positions to African history. Of course, the decision to hire two, rather than one, professors of African history means one fewer line somewhere else.
Bowdoin came to the attention of the NAS because of the aftermath of a golf conversation between Bowdoin president Barry Mills and Thomas Klingenstein, a Williams graduate who founded a New York City money management firm. The two men both publicly recounted their exchange, but recalled the conversation in very different ways. In Mills' telling, Klingenstein was both rude (twice shouting out as Mills was beginning his golf swing) and boorish (suggesting that Bowdoin had brought the "wrong" kind of students—presumably minorities—to campus). In Klingenstein's telling, he expressed his concern with the lack of intellectual diversity on campus, and claimed that an excessive liberalism that made elite liberal arts colleges (such as his alma mater, Williams) out of touch with society at-large. In any event, both agreed that Klingenstein criticized colleges like Bowdoin for having an excessively left-leaning faculty.
Three items stand out in the Bowdoin history department's faculty structure, and the first might have some bearing on Klingenstein's concerns (and Mills' defensiveness) about a lack of intellectual diversity on campus. In general, I'm highly skeptical about charges of outright political indoctrination by faculty (which, while it does occur—as in the "dispositions" controversy—is comparatively rare) and believe that allegations of excessive "liberalism" by the professoriate don't reveal much, absent more information about hiring patterns.
That said, a striking aspect of the subfields listed by Bowdoin's history professors is that four describe either their specialty or one of their sub-specializations as environmental history, a field in which, I suspect, few pro-business or anti-regulation advocates congregate. And while environmental history has been a growing sub-field in recent years, I'm not aware of any history department in the country that has such a high percentage of environmental historians. Pedagogical diversity, in short, doesn't appear to be a primary aim of the department.
Second, Bowdoin's history department appears to have an uneven commitment to scholarship, which is unusual among elite institutions, even those, like Bowdoin, which stress the significance of undergraduate education. The department has twelve associate or full professors. Several—especially those in fields outside of U.S. history, but also including the department's 19th century U.S. historian—have extensive records of publications and books with first-tier presses. Yet at least three of the department's associate professors appear not to have published a scholarly monograph. (One of these professors has published a number of articles and book chapters; the website of a second suggests an unpublished manuscript as of 2009.) Perhaps the department uses differing promotion standards for its faculty engaged in trendier research topics, but it's nonetheless striking at a department like Bowdoin's to see a quarter of the associate or full professors without published scholarly manuscripts.
Finally, and perhaps most sadly given Bowdoin's traditional role in training future Maine political leaders, the staffing choices in the U.S. history wing of the department suggest an emphasis on narrowness over breadth, and an intent to exclude significant portions of the American past.
Two of the department's five Americanists specialize in U.S. environmental history. (Both have published one book, each on an aspect of the Pacific coast: Shaping the Shoreline: Fisheries and Tourism on the Monterey Coast; and Emerald City: An Environmental History of Seattle.) The department's specialist in colonial and revolutionary America hasn't published a scholarly monograph at all; her highest-profile journal article, on the changing composition of diet in rural New England, is almost a caricature of social-history narrowness. The department's 19th century U.S. historian has published several books; his focus is on black politics and the pre-Civil War North. And the department's only non-environmental 20th century U.S. historian has a Ph.D. in the history of science.
Normally small and mid-size departments—at least in theory—look for scholars with a broad range of interests. In its U.S. history contingent, Bowdoin has taken the opposite approach; outside of the 19th century, the department's preference has been for narrowness—ensuring that students won't encounter any specialists in U.S. economic or business history, U.S. constitutional history, U.S. intellectual history, U.S. diplomatic history, and U.S. military history or U.S. political history outside of the 1830-1865 period.