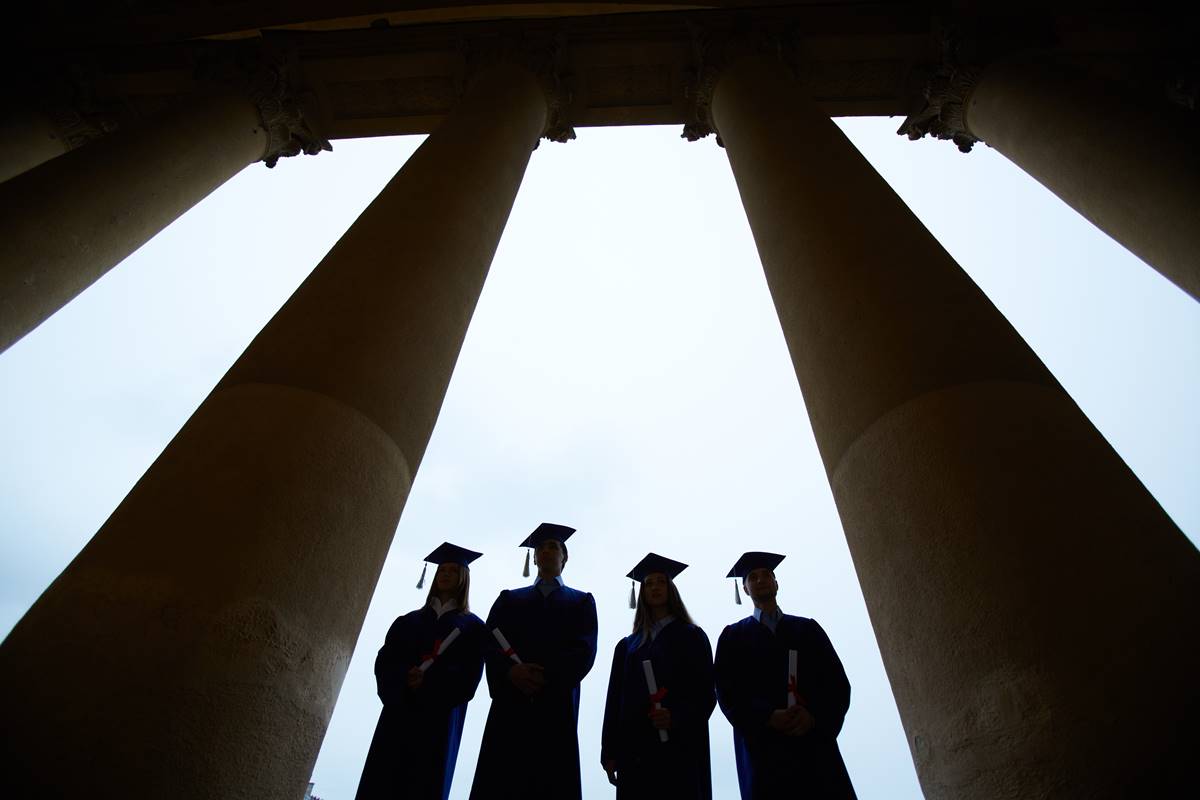 Columnist Mike Adams has some fun today with the strange decision of his college, the University of North Carolina, Wilmington, to lump together two serious academic departments (because of a shortage of funding) while once again expanding the campus diversity bureaucracy (for which no funding shortage ever seems to appear).
As Adams figures it, the university will save $80,000 a year lumping together the Physics and Physical Oceanographic Department with the Geography and Geology Department, while committing more funds to five diversity-multicultural offices, each apparently run by someone commanding a hefty salary.
This is an old story on our campuses. Colleges and universities enact severe budget cuts, dropping programs and letting teachers go, while unapologetically expanding their already swollen diversity bureaucracy. This is because diversity now has the status of an established religion on our campuses, while actual teaching deals only in mere learning.
Our campuses and the UC Office of the President already have cut to the bone," the University of California's vice president for budget and capital resources warned about the system's financial crisis in July. Not quite to the bone. Heather Mac Donald writes:
"The University of California at San Diego, for example, is creating a new full-time "vice chancellor for equity, diversity, and inclusion." This position would augment UC San Diego's already massive diversity apparatus, which includes the Chancellor's Diversity Office, the associate vice chancellor for faculty equity, the assistant vice chancellor for diversity, the faculty equity advisors, the graduate diversity coordinators, the staff diversity liaison, the undergraduate student diversity liaison, the graduate student diversity liaison, the chief diversity officer, the director of development for diversity initiatives, the Office of Academic Diversity and Equal Opportunity, the Committee on Gender Identity and Sexual Orientation Issues, the Committee on the Status of Women, the Campus Council on Climate, Culture and Inclusion, the Diversity Council, and the directors of the Cross-Cultural Center, the Lesbian Gay Bisexual Transgender Resource Center, and the Women's Center."
UC Berkeley's new vice chancellor for equity and inclusion, Gibor Basri, has 17 people working for him in his immediate office, including a "chief of staff," two "project/policy analysts," and a "director of special projects." Says Mac Donald: "The funding propping up Basri's vast office could support many an English or history professor. According to state databases, Basri's base pay in 2009 was $194,000, which does not include a variety of possible add-ons, including summer salary and administrative stipends. By comparison, the official salary for assistant professors at UC starts at around $53,000….
"UC San Diego just lost a trio of prestigious cancer researchers to Rice University. Rice had offered them 40 percent pay raises over their total compensation packages, which at UCSD ranged from $187,000 to $330,000 a year. They take with them many times that amount in government grants. Scrapping the new Vice Chancellorship for Equity, Diversity, and Inclusion could have saved at least one, if not two, of those biologists' positions….The UC Berkeley Initiative for Equity, Diversity and Inclusion, announced last year, boasts five new faculty chairs in "diversity-related research"—one of which will be "focused on equity rights affecting the lesbian, gay, bisexual and transgender community….California's budget crisis could have had a silver lining if it had resulted in the dismantling of that (diversity) infrastructure—but the power of the diversity complex makes such an outcome unthinkable."