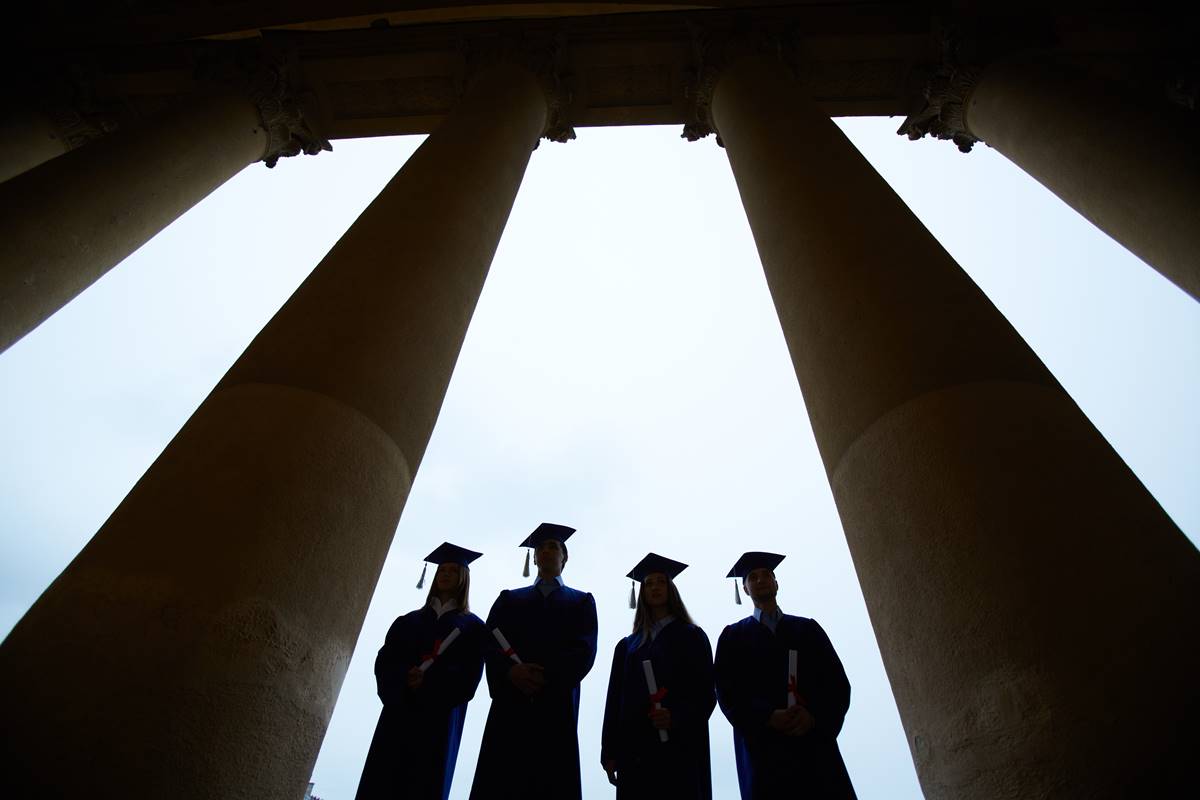 Remember the furor last spring over the release of "productivity" figures at Texas public universities? The figures displayed for all to see how much money every instructor in the University of Texas (UT) system was being paid, along with numbers of students taught and research dollars generated. The furor spread to other universities and hasn't died down. On Nov. 11 a UT-Austin sociology professor, Marc Musick, who is also associate dean for student affairs at UT-Austin's College of Liberal Arts, released a study of his own, based on data from the 2009-2010 academic year. It concluded that–guess what?–contrary to the interpretations that conservative gadflies had made of the UT data, namely that some professors were highly productive while many others cost taxpayers far more than they were worth, UT-Austin faculty members have been perpetual motion machines of productivity. When Musick balanced the "weighted" (I'll explain that one later) credit-hours of teaching by tenured and tenure-track professors against their salaries and the research funds they acquired from external sources, he found that "UT Austin professors generated over twice their compensation from those revenue sources."
Then, on Nov. 19, the Cato Institute and the Center for College Affordability and Productivity (CCAP), an education-reform think tank headed by Richard Vedder, the economics professor at Ohio University who first crunched the UT-Austin faculty numbers in May, hosted a day-long conference in Washington titled "Squeezing the Tower: Are We Getting All We Can from Higher Education?" The entire afternoon session was devoted to the "Texas Saga," as the program called it—and Texas surfaced repeatedly in the two morning sessions as well. Furthermore, the eyes of all Texas academia seemed to be on the conference. A Nov. 14 editorial in the UT-Austin newspaper, the Daily Texan, took note of the then-impending conference with trepidation, pointing out: "Higher education—especially faculty members—remains vulnerable to outside criticism. Words such as 'clockless,' 'overpaid,' and 'elitist' are tossed out shamelessly at faculty members whose only real protection is the already much-criticized institution."
Such epithets were not surprising. Vedder's analysis had revealed, for example, that UT-Austin faculty could be divided into three groups: lowly lecturers and other untenured faculty earning an average $46,000 annual salary for teaching an average of 200 students a year, mostly freshmen and sophomores; a highly productive group (in Vedder's view) of mostly science professors earning an average annual salary of $164,000 who were both adept at garnering research dollars from outside sources and teaching an average of 117 students per year; and, finally, a far less productive group (again in Vedder's view) of mostly humanities professors who earned an average annual salary of $155,000 for teaching an average of 44 students per year.
And indeed, the conference itself featured several of the villains—or heroes, depending on how you looked at it—of the Texas education brouhaha last spring. Vedder was one of the panelists, as was Jeff Sandefer, an oil entrepreneur and onetime faculty member at UT-Austin's business school who in 2002 founded the Acton School of Business affiliated with Hardin-Simmons University in Abilene, Texas. In 2008 Sandefer authored the controversial "Seven Breakthrough Solutions" to lower public-college costs and improve teaching quality. The plan included such strategies as vouchers going directly to students as a partial substitute for public funding of universities, bonuses for "effective and efficient teachers" based on their student evaluations, "learning contracts" with students, and separation of colleges' teaching budgets from their research budgets. The seven solutions were endorsed by the Texas Public Policy Foundation (TPPF), a conservative think tank in Austin, and promoted by Texas's GOP governor and current GOP presidential candidate Rick Perry, who appointed Sandefer to head a "Special Commission on Higher Education" that he had formed. Thanks to Perry's longevity at the helm of Texas (from 2000 to the present), he has been able to appoint all the current regents of the UT system, at least two of them with personal or professional ties to Sandefer or TPPF. One of those two, Brenda Pejovich, a former TPPF trustee, chaired a committee on "university excellence and productivity" that initially requested the faculty-productivity data from UT-Austin that triggered Vedder's scathing analysis. Later the Austin American-Statesman, the city's daily newspaper, made an open-records request for similar data for all nine of the UT system's campuses.
Among the most aggressive of the Cato/CCAP panelists was Ronald Trowbridge, a former vice president of Hillsdale College who had served as a senior fellow at TPPF and is currently a senior fellow at CCAP. In his panel presentation, Trowbridge specialized in worst-case-scenario calculations, stating that it now costs about $157,000 for parents to send a son or daughter to UT-Austin. "It costs more to send two kids to college than to buy a house," he declared. (That is, if your little slackers take six years instead of the prescribed four to graduate—in-state tuition at UT-Austin is a relatively modest $10,000 a year.)
Other panelists had urged specific reforms that might inspire professors to focus more effectively on teaching. Mark Bauerlein, an English professor at Emory University and a regular contributor to Minding the Campus, suggested that universities cut back on their publish-or-perish requirements for tenure that produce, at least in the humanities, mountains of scholarly articles and books that go mostly unread, even by other scholars. Diane Auer Jones, a vice president of the Career Education Corp., a nationwide chain of for-profit colleges, laid out a buffet table of radical proposals, ranging from eliminating tenure and traditional faculty sabbaticals ("the adult students of those professors don't get paid to refresh their skills"), getting rid of direct public subsidies to colleges in favor of vouchers, and refusing to grant non-profit, and thus tax-free, status to any institution that engaged in selective enrollment (that means you, Harvard!).
Trowbridge, by contrast, was pessimistic. "Reforms will never come from within," he declared, asserting that faculty, chancellors, regents, and even politicians have been co-opted by either their desire to retain their comfortable lifestyles or their fear of reprisals from irate professors and administrators that could cost them their jobs. For example, Trowbridge pointed out, the UT system's chancellor, Francisco Cigarroa, on Aug. 25 unveiled what Cigarroa called the "Texas plan" that incorporates in somewhat less abrasive form several of Sandefer's seven solutions, including a rewards system for excellent teaching and disclosure statements to students that will presumably help them pursue their degrees more efficiently and cost-effectively. The controversy died down when even Pejovich and other conservative UT regents praised Cigarroa's compromise document—but Trowbridge remained skeptical.
"Most of the provisions don't go into effect until 2016, and that's only an estimate," he complained. "They're just kicking the can down the road. Reform can only come from members of the public—from parents, from students, and from members of the public." Trowbridge issued a call for "investigative reporters" in other states to file their own freedom-of-information requests for data on the salaries and teaching loads of public-university faculty that might goad taxpayers into reform. "Florida's next," Trowbridge prognosticated, referring to reports that Florida's Republican governor, Rick Scott, is an admirer of Rick Perry and has discussed some of Perry's educational-reform ideas with administrators of Florida's public-university system. "And then maybe California?" Trowbridge continued. At a lunch table after his panel presentation, Trowbridge said that Vedder would be willing to perform the same analytical magic on other states' statistics that he had performed on UT-Austin's—an assertion to which Vedder nodded his assent.
Trowbridge's gloom notwithstanding, the Texas contretemps has clearly left many faculty members at the state's public universities shaken. One of those was Cato/CCAP panelist Jaime Grunlan, an engineering professor at Texas A&M University, which in 2010 released its own highly publicized comparison of instructors' salaries versus the research grants they pulled in. "My own funding pays my salary twice over plus those of eight Ph.D. students and eight undergraduates I have working in my lab," Grunlan said. He was still bristling over an analysis performed in July by Rick O'Donnell, a former TPPF senior fellow and president of Sandefer's Acton Institute for Entrepreneurial Success who briefly served as an advisor to the UT regents earlier this year. O'Donnell, not known for tactful diction, had nicknamed the UT-Austin professors with low teaching loads and few external-research dollars "dodgers" and "coasters."
Another sign of the Texas professoriate's anxiety is Musick's report, which even the liberal Daily Texan conceded "does nothing to shake the stigma of intractability that hounds higher education." For one thing, there is Musick's use of "weighted" credit hours instead of actual credit hours. The Texas system gives bonus points to upper-level undergraduate classes (which are almost always smaller than lower-level classes) and even more bonus points to graduate classes (which tend to be smaller still). That can mean that the professor who teaches the five-student doctoral seminar on Emily Dickinson can conceivably count under Musick's metric as just as "productive" as the professor who teaches a survey course in American literature to a hundred freshman and sophomores. Furthermore, as Reason magazine writer Scott McKelvey pointed out, Musick's cost-benefit analysis, by using aggregate figures (gross revenues versus gross salary outlays) failed to take into account a host of other pertinent factors. Among them, McKelvey wrote, were: the inflationary effect of federal student loans and grants on tuition that likely boosted revenues artificially; the fact that much of the outside research money came from the federal government and thus represented merely a transfer of one taxpayer-funded revenue stream to another; and most of all, the fact that Musick's report "does nothing to assess the value of any of the research performed by professors, but simply takes it in good faith that the results are worth whatever price tag they run up." No wonder Texas's public-university professors are still feeling defensive, even with Musick's glowing report under their belts.
The main problem is whether taxpayers in Texas—or any other state—can afford to support, or want to support elite research institutes to which the education of undergraduates is uncomfortably appended. Sander might have said it best at the conference: "Universities are prestige-driven. They think that their mission is producing scholars. Parents and taxpayers think that the main mission of universities is helping students lead productive and meaningful lives."