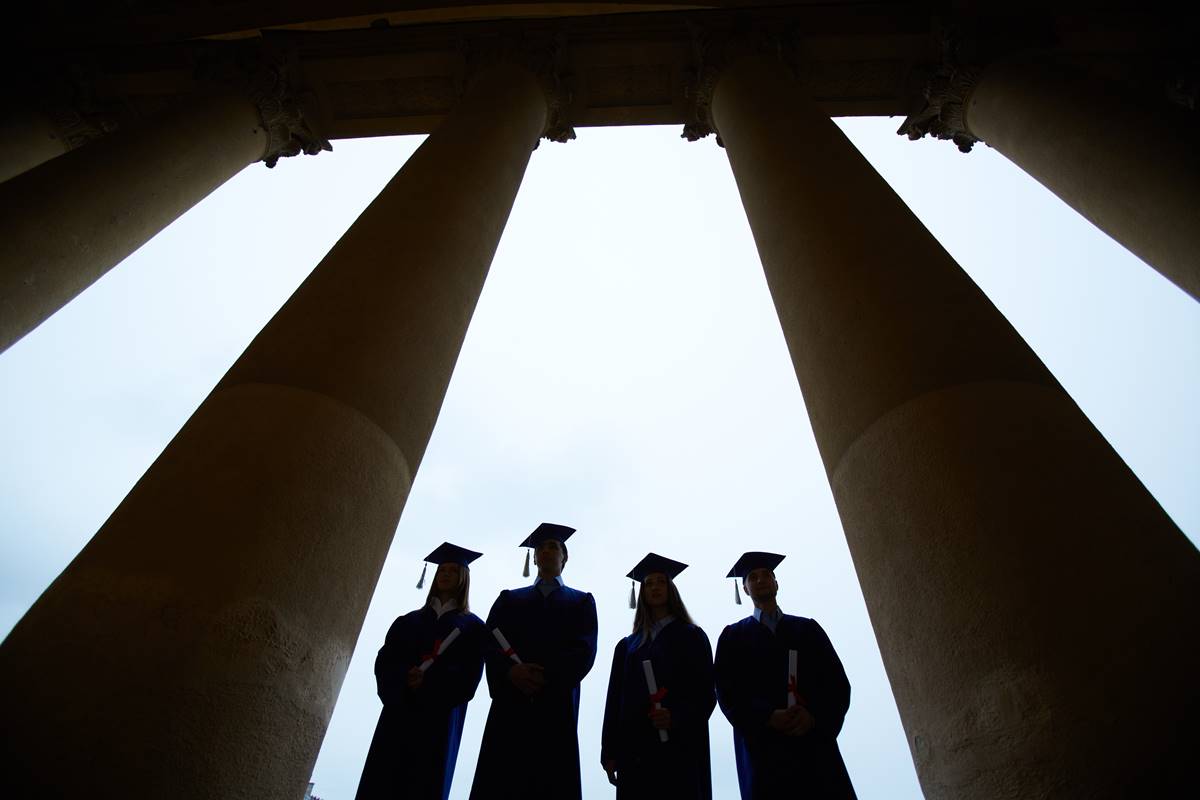 A few weeks ago, I attended a presentation on the state of the university by CUNY chancellor Matthew Goldstein. In the Q&A session, a student asked Goldstein for his opinion on sympathy-protests with Occupy Wall Street that had sprung up on various CUNY campuses. Goldstein gave what seemed to me a reasonable answer. He said that he sympathized with some OWS goals, disagreed with others, and supported the rights of students to peacefully protest at CUNY. But, he added, he would not tolerate protests that infringed on the learning experiences of other students, who might or might not agree with the protesters' aims.
I suppose it was inevitable, nonetheless, that an "OccupyCUNY" movement would spring up to test Goldstein's resolve. According to the New York Times, organizers "were protesting not only tuition increases [of $300 per year] but also the university's push for a public-private partnership," such as the $1.4 billion in private philanthropy that CUNY has received this year. Of course, if the university received no private support, either tuition bills would have to increase dramatically or services, including the number of faculty, would need to be slashed dramatically. But logic doesn't appear to be a strong suit of "OccupyCUNY."
"OccupyCUNY" protesters demanded entrance into the monthly meeting of the board of trustees, held at Baruch College, despite space limitations that required pre-registration for the speakers. Given that nearly 100 people had signed up to speak to the trustees, the protesters' viewpoint was well represented at the hearing. But the aim, it seemed, was to provoke a confrontation, not to engage in reasoned discourse. According to the Times, "With the room at capacity and hundreds of people surrounding the building, the police told those in the lobby that they would be arrested for trespassing. At that point, the students in the lobby sat down, and some were pushed to a wall by the campus police."
The fanatically anti-Goldstein CUNY faculty union, naturally, criticized CUNY security for its actions. (I wonder how union leaders would have responded if Tea Party protestersdecided to stage a sit-down strike and engage in other disruptive behavior at one of their public union meetings.) And a public petition emerged, demanding Goldstein's resignation for not ordering to police to allow the protesters to violate safety rules and to disrupt the learning environment for other Baruch students.
So what, precisely, motivated the petition's signatories? CUNY graduate student Justine Calcagno, whose current research explores "how and why advantaged and disadvantaged groups avoid and/or approach public discourse about group-based inequality, and how this relates to social change outcomes," fumed that CUNY needed to freeze the salaries of full professors, and then use the money both to roll back tuition hikes and to boost pay and health care for adjuncts. Calcagno's studies must avoid basic economics: thanks to a series of substandard contracts negotiated by the faculty union, the paltry raises that full-time professors have received over the past decade would scarcely fund purchase of "OccupyCUNY" t-shirts for each of the protesters, much less Calcagno's expensive wish list.
Brooklyn professor David Arnow, portraying a crude caricature of an out-of-touch 60's radical, denounced the Chancellor and Board of Trustees as "ruling class servants," since they presided over a university that . . . charges tuition. The Computer Science professor, whose knowledge of basic economics resembles that of Calcagno, described CUNY's modest tuition increases, which have stabilized funding for the institution, as "taxes that should have come from Wall Street and the millionaires."
CUNY distinguished professor Jane Marcus took time from her current project—White Looks, Black Books: Nancy Cunard and Modernist Primitivism, Poets Exploding Like Bombs: Nancy Cunard and Her Comrades on the Spanish Civil War— to offer her rationale on why Goldstein should resign. "I am outraged and saddened," wrote she, "at the chancellor's belief that he and board of unrepresentative trustees can continue to dismantle CUNY as an academic institution by making policies not voted on by faculty and students." But students did not vote on Prof. Marcus' appointment as a distinguished professor, which carries with it a higher salary and lower teaching load than what other full professors receive. I assume, therefore, that Prof. Marcus will resign her position, given that she received it through a process she had deemed unrepresentative.
(Numerous other CUNY signatories whinged about the university's "corporate culture" and supposedly "unrepresentative" or political trustees—as if representatives of the public, appointed by duly elected public officials, should not have ultimate authority in a public institution funded through taxpayer dollars.)
While Marcus appears to lack the courage of her convictions, CUNY graduate student Rainer Hanshe—who recently spoke on "Nietzsche's Synaesthetic Epistemology: The Restitution of the Holistic Human"—was much bolder. In fact, he made a promise: "If the chancellor doesn't resign, I will cease pursuing my PhD at CUNY." I'm sure that all of us at CUNY will miss Hanshe when he goes.
Some signatories unintentionally conceded that CUNY security officers had no choice but to act—graduate student Annelies Kamran, for example, criticized CUNY officers not for acting but for using "disproportionate force." She didn't say what amount of force would be proportionate when students at a college campus choose to threaten the safety and disrupt the learning environment for other students who have paid tuition to attend the school.
As often occurs in change.org petitions, the bulk of the signatures did not come from directly affected parties. The outsiders' lack of interest in—or knowledge about—CUNY was almost comical. Speaking of the chancellor who has been the most aggressive fundraiser in CUNY's history, Brian Slevin charged that it would be "difficult to cite Goldsteins [sic] participation" in major fundraisers for CUNY. Confusing events at Cal-Davis with CUNY, Chris McCusker testified that he signed the petition after watching "the news showing the shocking images of innocent protesters being pepper sprayed." Rhett Jones, meanwhile, suggested that "4,000 protesters" have been arrested. (Fifteen were, according to the Times.) One signatory wanted the "OccupyCUNY" folks to join forces with another key battle in the crusade for social justice and meaningful change—critics of the law requiring Utahans to "buy alcohol in a liquor store and making it so our alcohol levels are half of what is sold in grocery stores across the country." For another, the agenda was simple: "Occupy the World!!!" (Or: "From Baruch to Bangkok!")
I'm sure that some "Occupy CUNY" protesters were well-intentioned, even if their tactics were unfortunate. That their actions reflected poorly on the institution, however, goes without saying. Indeed, it was difficult to distinguish between the "reasoning" presented by anti-Goldstein faculty and Ph.D. students and that of cranks such as the poster demanding action on Utah's alcohol law.