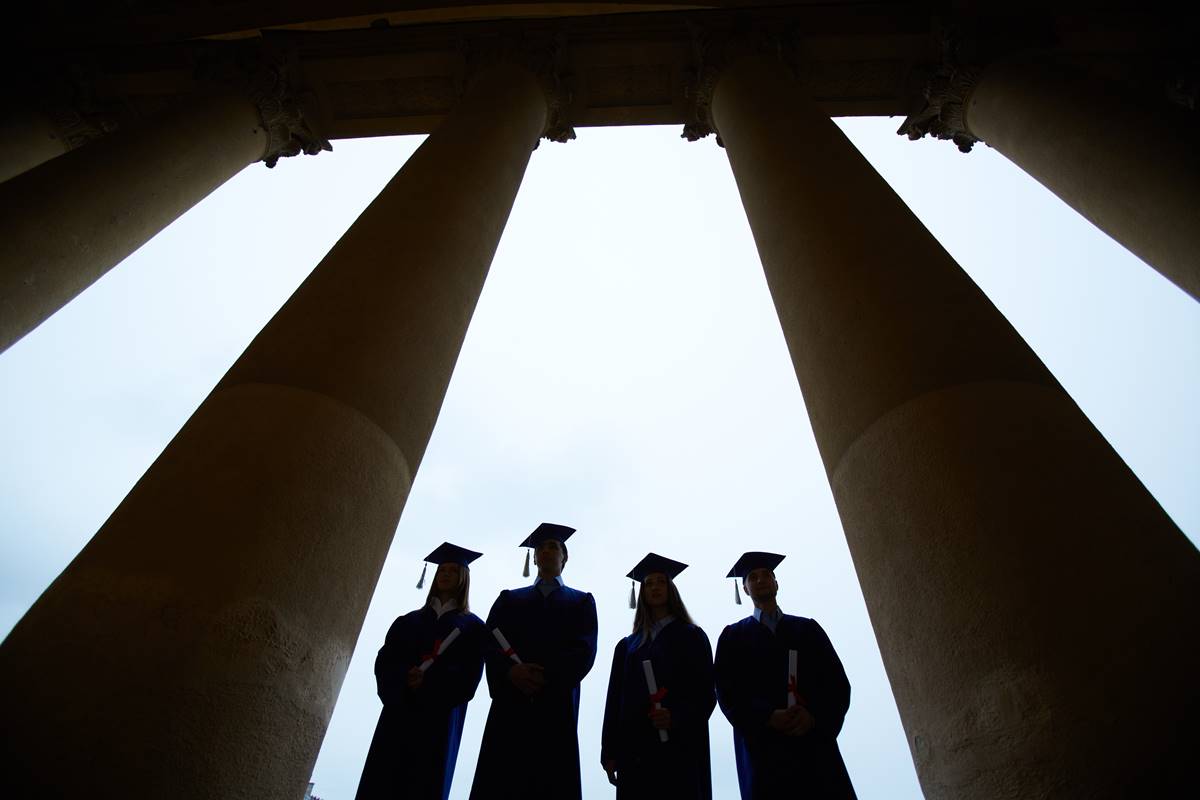 The Higher Education Research Institute at UCLA (HERI) continues
its studies of graduation rates with a new report aimed at understanding which factors
increase the likelihood of graduating from college.
According to the data, 38.9 percent of those entering
college can expect to graduate in four years, 56.4 in five years and 61.2 in
six years. The 38.9 figure is up from 36.3 for those entering college in l994.

Women decisively outperform men in degree attainment: within
four years only 32.9 percent of men earn a degree, compared with 43.8 percent
of women. Students with a high school average of A- have a 47 percent chance of
graduating from college. Those with a C+ high school average have only an 11
percent chance. Those who attend private universities or Catholic colleges are
twice as likely to graduate as those at public universities or non-Catholic
religious colleges.
Based on analysis of student characteristics and profiles,
HERI established a level of expectations of student success for different
groups at various institutions. Although public four-year institutions graduate
fewer of their students than private ones, the study finds that they outperform
HERI's expectations by 9 percent, while private institutions do worse than
expected. Similarly, African-American students have a low graduation rate (14.9
percent at historically black colleges and universities, 17.3 at other
institutions), but both groups of students exceed expectations of graduating:
by 36 percent at historically black colleges and universities and by 25 percent
elsewhere.