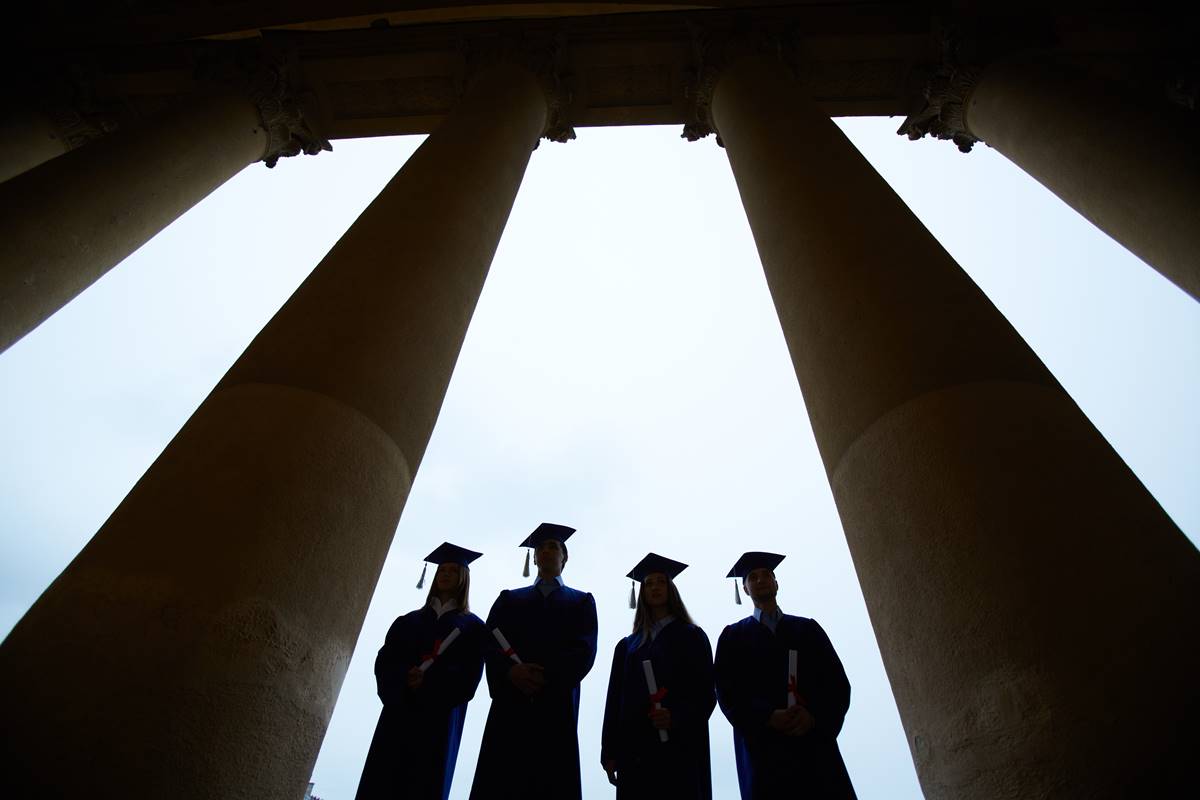 What were the best books of the year on higher education? A
panel of ten prominent people in the field, invited to vote by Minding the
Campus, picked as their top two choices, "Academically Adrift: Limited Learning
on College Campuses" by Richard Arum and Josipa Roksa; and "Crazy U: One Dad's
Crash Course in Getting His Kid Into College" by Andrew Ferguson.
Both books take a largely negative view of today's colleges
and universities. Arum and Roksa, both sociologists, take a straightforward
approach to surveys and analysis of the limited learning on our campuses, while
Ferguson, a senior editor at the Weekly Standard and a well-known conservative
writer, is darkly humorous about the results of his consistently impressive reportage.
"Academically Adrift" was a top choice of 9 of the 10 voting
members of the panel, all asked to name from one to five books… "Crazy U." was
picked by six voters. Four books drew three votes: "In the Basement of the
Ivory Tower: Confessions of an Accidental Academic" by Professor X; "The Fall
of the Faculty: The Rise of the All-Administrative University and Why It
Matters" by Benjamin Ginsberg; "The Faculty Lounges and Other Reasons Why You
Won't Get the College Education You Pay For" by Naomi Schaefer Riley; and "The
Innovative University: Changing the DNA of Higher Education from the Inside Out"
by Clayton M. Christensen and Henry J. Eyring.
"Academically Adrift," which Richard Vedder called "devastating:"
and "the most significant book on higher education written in recent years," tracks
the academic gains (or non-gains) of 2,300 students at a range of four-year
colleges and universities. The students took the Collegiate
Learning Assessment (which is designed to measure gains in critical
thinking, analytic reasoning and other "higher level" skills taught
at college).
Among the results: 45 percent of students "did not
demonstrate any significant improvement in learning" during the first two years
of college. A total of 36 percent "did not demonstrate any significant
improvement in learning" over four years of college. And those students who do
show improvements tend to show only modest ones.
Ferguson's book is a brilliant ramble on college today. He
writes that the admissions process "guaranteed that teenagers would pursue life
with a single ulterior motive, while pretending they weren't. It coated their
every undertaking in a thin lacquer of insincerity. Befriending people in hopes
of a good rec letter; serving the community to advertise your big heart;
studying hard just to puff up the GPA and climb the greasy poll of class
rank–nothing was done for its own sake."
Member of the voting panel, were:
*Mark Bauerlein, Professor of English, Emory University
*Derek Bok, president emeritus, Harvard University
*Ronald G. Ehrenberg, director of the Cornell Higher
Education Research Institute
*Gordon Gee, president, Ohio State University
*Jonathan Imber, professor of sociology at Wellesley and
editor of Society magazine
*Alan Charles Kors, professor of history at the University
of Pennsylvania
*Erin O'Connor, blogger on higher education (Critical Mass),
and teacher of English at the University of Pennsylvania
*Daphne Patai, a professor in the Department of Languages,
Literatures, and Cultures at the University of Massachusetts, Amherst
*Jane Shaw, president of the John William Pope Center for
Education Policy
*Peter Wood, president of the National Association of
Scholars