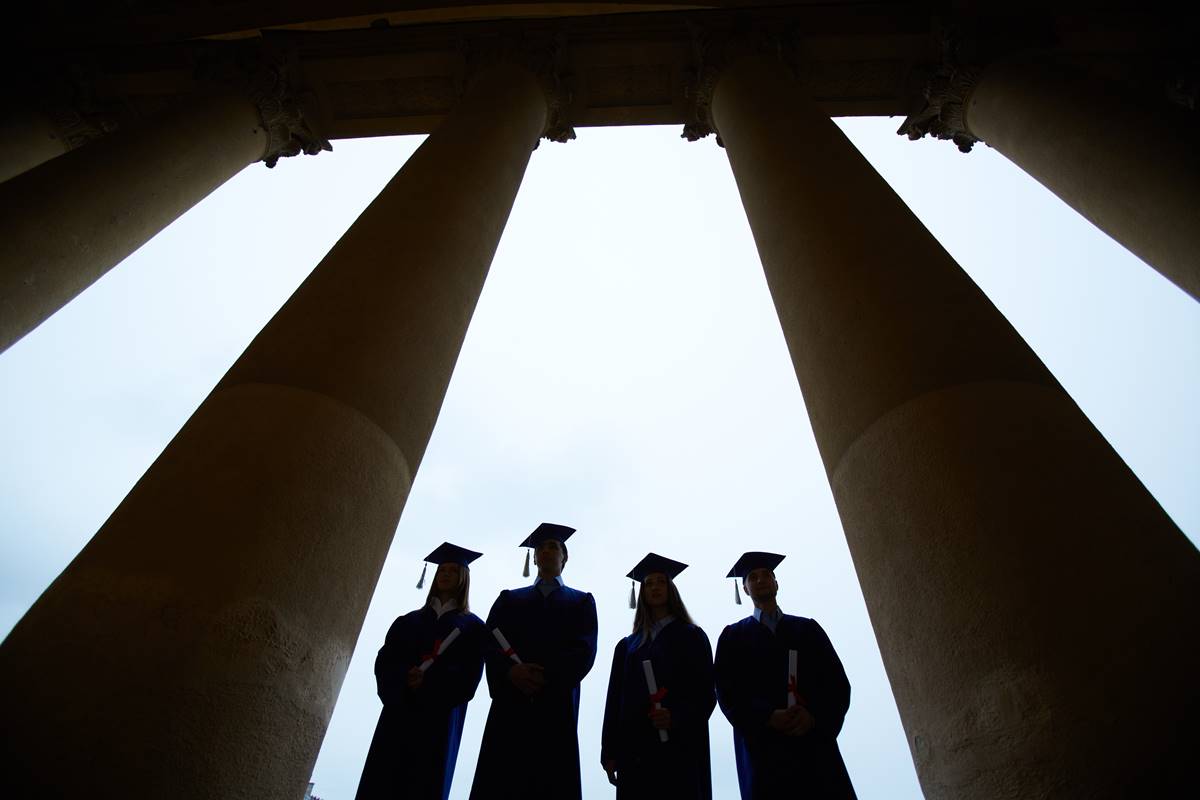 The Chronicle of Higher Education
had a cover story last week by Peter Schmidt on Angana P. Chatterji and
Richard Shapiro, two anthropology professors at the California
Institute of Integral Studies who have been fired,
according to the school, because "they had breached student confidence,
falsified grades, misapplied funds, and otherwise engaged in
unprofessional conduct, generally to ensure the loyalty and obedience of
those they taught and advised."
Some of the specific facts of the cases, such as
the allegations in a complaint filed by graduate students to the
administration regarding an adjunct professor in the department, remain
obscure, but one recurrent theme is the professors'
requirement that graduate students bring their personal lives into
their academic work, including work in the classroom.
Here is one course described in the story:
"Students entering the anthropology program have been required to take an intensive diversity course, 'Building Alliances.'
In teaching it, Mr. Shapiro assured them confidentiality and
urged them to bring up deeply personal experiences to confront their
biases and undergo a wrenching transformation that would turn them into
better advocates for the downtrodden."
What is the sensibility that could fashion such a course and discern nothing coercive, intrusive, or bullying in it?
What experienced academic could teach it and not expect it to issue now and then in charges of manipulation and betrayal?
Not only does this course cross ordinary lines of privacy and
freedom of conscience, and not only does it assume that entering
students are in need of re-education, but the people who run it have no
grasp of the difference between education and proselytizing,
or between a forum of debate/discussion and socio-political group
therapy.
Additionally, it's an anthropology course, and no social science
discipline should have as its primary aim the production of advocates
for a particular demographic group.
The warning should have been sounded many years ago.
In the Chronicle story we
read that the Institute was founded in 1968 with a mission of
"synthesizing Eastern and Western thought," and one can imagine a
curriculum designed to do just that and still observe academic
norms of inquiry and academic freedom. "Its
program in social and cultural anthropology, however," Schmidt writes,
"was reorganized in 1999 to focus on fighting social and ecological
injustice in 'a multicultural, postcolonial world."
Not on studying those injustices, but fighting them.
Is it any surprise that a department that adopts such an
ideologically-loaded and morally-rigid mission should result in fraught
interpersonal dynamics within?
One allegation that is not in question is that "several students
recounted finding out that the personal information they had revealed in
class or in confidential conversations with Ms. Chatterji or Mr.
Shapiro had been relayed from one professor to
the other or from professor to students."
Indeed, Schmidt observed it first-hand.
In his interview with the professor, Mr. Shapiro "spoke at length about
his knowledge of the sexual relationships to which he attributes the
alliances among some of his student accusers, whom he named.
When asked if he thought it appropriate to relay such information
in on-the-record remarks to a reporters, he said, 'We would never share
this, except that what is at stake is these students coming forward,
and the administration using these issues,
to take away our livelihood and destroy a highly successful academic
department.'"
The situation won't likely be resolved soon, or cleanly.
Chatterji and Shapiro plan to enter binding arbitration, and
"dozens of students" who support the fired professors plan to sue the
school for "denying them the education and service they had been
promised."
Meanwhile, the department is now led by "a historian who
specializes in anarchist social theory" and "Officials say they plan to
continue the anthropology programs and maintain their focus on injustice
in the post-colonial world."

It seems that officials at the institution see no relationship between
the mission of the department and the violation of personal boundaries
that started the controversy.