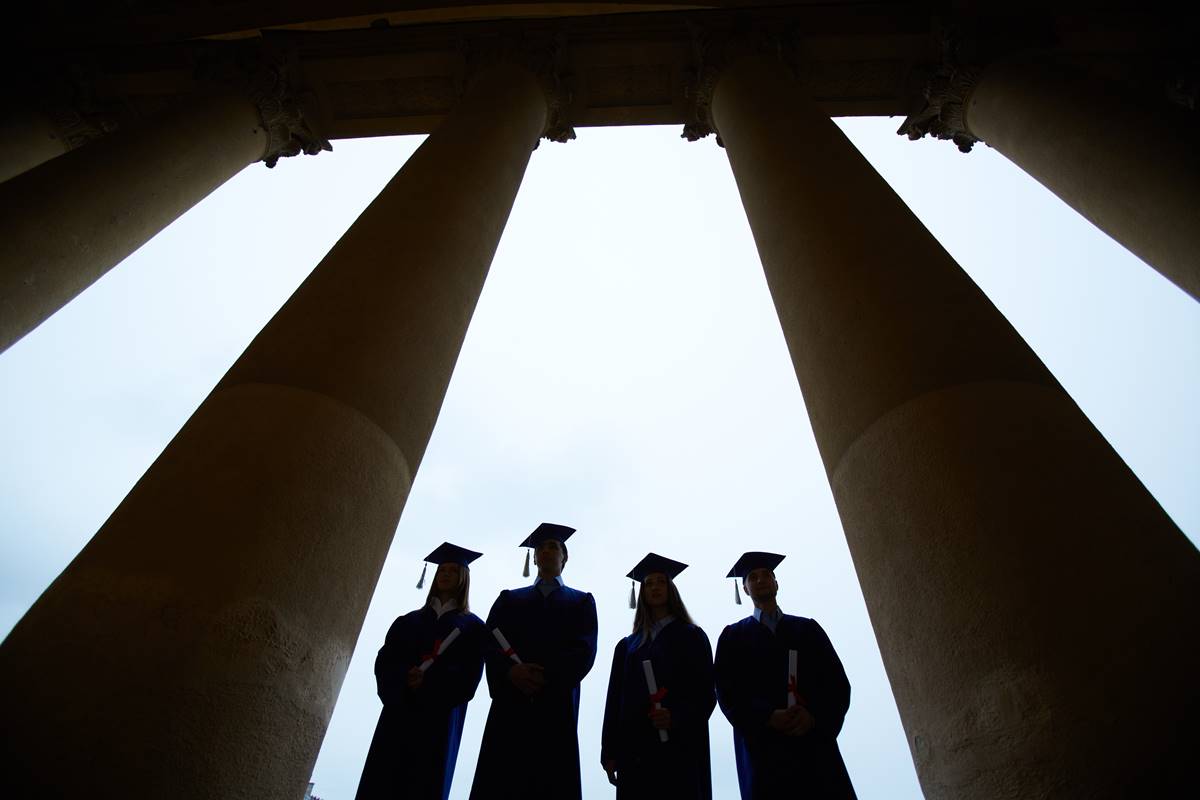 Lawrence Connell has won vindication–of sorts. He is the
tenured criminal-law professor who was suspended for a year without pay by
Widener University's law school last August and forced to undergo a
psychiatric examination and treatment as a condition of his return, despite
having been cleared by two separate faculty panels of allegations of sexual and
racial harassment in his classroom.
Widener's severe punishment of Connell,
instigated by its law school dean, Linda Ammons, who had been trying to push
Connell off the law school's campus in Wilmington, Del., for several months
before he was notified of the charges against him, was so egregious that
several well-known law professors at other universities, rose to Connell's
defense, calling the sanctions "bizarre" and unwarranted. A Widener
alumnus and major donor abruptly resigned in protest from the law school's
board.
The good news is that Widener settled, presumably for a
goodly sum of cash, the defamation lawsuit that Connell filed against the law
school, where Connell had taught since 1984. Ammons herself, and two black
female students, Jennifer Perez and Nadege Tandoh, whose laundry list of
garbled complaints to Ammons about a class taught by Connell sent Ammons onto
the warpath. The bad news is that because the terms of the settlement are
confidential, there will never be a public airing of the irresponsible vendetta
that Ammons so relentlessly waged against Connell for nearly two years. Ammons,
whose legal scholarship revolved around the grievances of African-American
women convicted of crimes, is still dean, Connell has agreed not to teach at
Widener any longer, and there have been no apologies from either the law school
or the university itself.
The classroom-related charges that Perez and Tandoh lodged
against Connell would have been laughable were it not for the fact that Ammons
insisted that other Widener administrators take them seriously (the two faculty
committees that reviewed and dismissed those charges clearly did not). They
included: referring to African-Americans as "black folks" (even
though Connell referred to European-Americans as "white folks");
saying "Die, bitch!" in class to Perez (in an affidavit, Connell said
that he had been acting out a homicide scenario in which a husband kills his
wife after catching her in adultery and had not directed the remark to anyone
in particular); and, in what might have struck Ammons as the most flagrant
offense of all, making Ammons the star in a series of classroom hypotheticals in
which Connell tried to shoot her in the head over such made-up provocations as
threatening to fire him for parking in her designated space.
Macabrely humorous hypotheticals involving deans and other
authority figures, designed to help students remember legal principles, are
standard fare in law-school classrooms and on law-school exams. (Supreme Court
Justice Elena Kagan is said to have been "murdered" numerous times
when she was dean of Harvard's law school.) None of the other 200 students enrolled
in Connell's class that semester had complained about his pedagogy.
As early as August 2010, even before Perez and Tandoh made
their complaints, Ammons had summarily removed Connell as co-chairman of an
externship program that he had headed since 1997. Then, on Dec. 20, the law
school's vice dean, J. Patrick Kelly, delivered a letter that banned him from
the Widener campus so abruptly that he did not have time to pick up a set of
final exams that he had just proctored. The letter contained a mishmash of
Perez-Tandoh grievances, some negative student evaluations that Connell had
received over the years, and a 1996 incident in which Connell had admitted to
making an "inappropriate" remark about a female student's classroom
attire. Ammons and Kelly offered to drop all the charges if Connell would
submit to a psychiatric evaluation. Connell, who had worked for 15 years in his
spare time to secure a new trial for a Delaware black man sentenced to death
after a prosecutor systematically excluded blacks from the jury, refused the
offer and hired a lawyer.
In March 2011 an informal committee of three tenured law
Widener law professors exonerated Connell of all the charges. Ammons promptly
had Perez and Tandoh re-file, so that the case would be heard by a formal panel
of a professors and two administrators selected by Ammons herself. The list of
charges shifted contours: The 1996 incident disappeared, as did some of the
things that Perez and Tandoh had earlier alleged. Nonetheless, on viewing a
raft of affidavits and e-mails as well as affidavits from other criminal-law
professors (including Orin Kerr, a former law clerk for Supreme Court Justice
Anthony Kennedy and a law professor at George Washington University), even this
hand-picked panel found most of Perez's and Tandoh's testimony unconvincing and
ruled in Connell's favor on every one of the six racial and sexual harassment
counts that Ammons had brought. The panel did find in its 52-page opinion
issued on July 20, 2011, that Connell had engaged in unfair "retaliation"
against Perez and Tandoh–even though both had received better-then-average
grades in his class. The retaliation consisted of: 1) an e-mail he had sent out
to his current students in December 2010 informing them of his suspension on
the basis of the complaints–untrue, he explained–of "two unnamed
students" from his spring 2010 class; and 2) his lawyer's threat to sue
over the incident (still without naming any names) incident in an interview
with a reporter for a legal newspaper. It was those supposed acts of
retaliation that triggered Connell's suspension and Ammons's Soviet-style
psychiatric demand, which included possible "anger management"
counseling for Connell.
To this day, neither Ammons nor Widener have admitted to any
wrongdoing. Indeed, shortly after Connell filed his lawsuit the law school
announced that it would not only pay all legal fees and other defense costs
incurred by Perez and Tandoh (both have retained a lawyer) but would indemnify
them for any damages for defamation that a court might order them to pay
Connell. Still, Widener administrators might have been worried. The July 20
committee report opinion expressed concerns about "some unanswered
questions about the course of events as it pertains to [the] timing" of Widener's
move against Connell. And tellingly, shortly before the settlement agreement
was released, Widener lost a motion to move the trial of the lawsuit out of
Delaware's conservative Sussex County, where Connell had filed it, to urban
Wilmington itself, where a jury might be more sympathetic to racially loaded
claims. So Connell might have done well by the settlement, and also ridded
himself of the hostile presence of Ammons.
Still, as Cornell law professor William Jacobson, wrote in
August 2011 for his blog Legal Insurrection, "The committee report…while
it ultimately vindicates Connell, is a depressing narrative of the sorry state
of political correctness and race/sex politics on campus, in which the feelings
and reaction of accusers carry as much weight as the objective reality of the
charges made. While Connell was vindicated on a wide range of charges, this
case surely will have a chilling effect on academic freedom on campuses as
professors now know that regardless of the context, they are at risk of the
subjective feelings of those with an agenda." And worst of all, there will
never be a public airing of the precise way in which race/sex politics operated
at Widener to end the professorial career of a long-term, well-respected and
highly competent teacher.