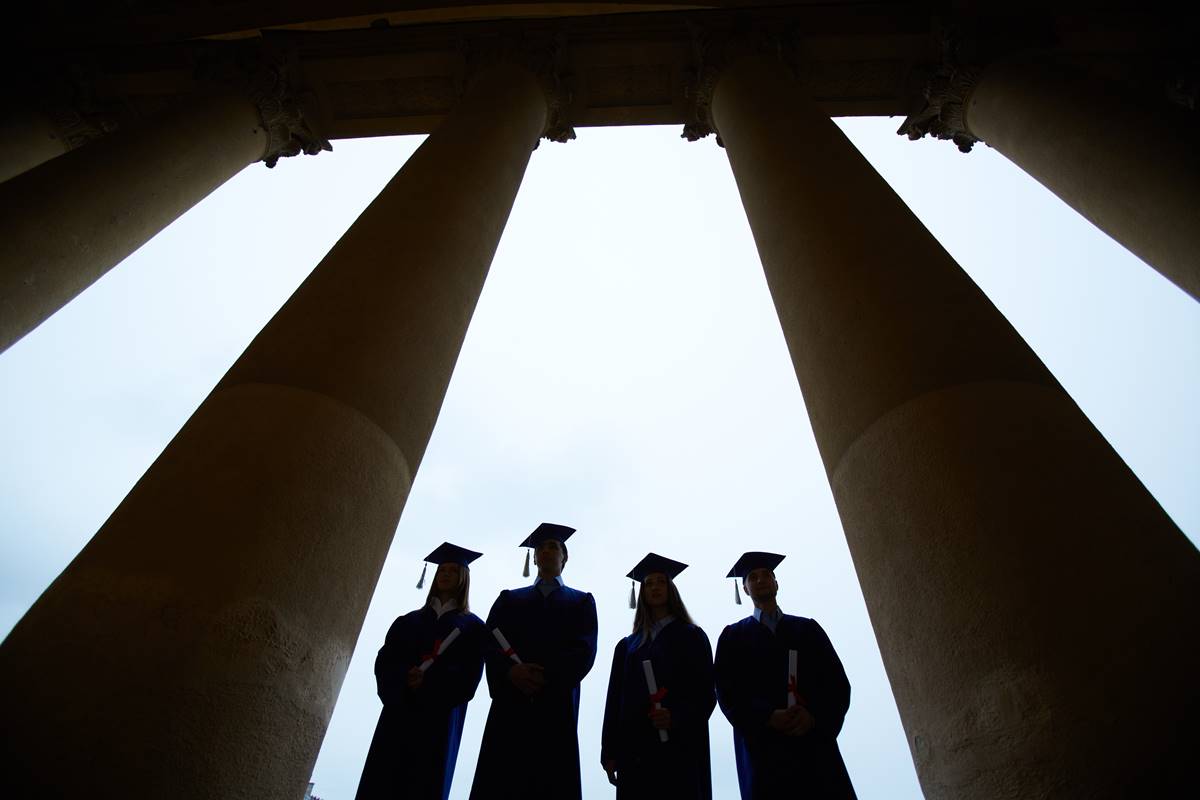 Inside Higher Ed reports this morning — surprise! — that "®oughly two-thirds of public and private college presidents say they plan to vote for President Obama in November." Only two-thirds? Actually, that is a surprise.
I wonder how many of them are in states that have had to cut or reduce spending on higher education because of a lack of economic growth caused, at least in part (in my view, in large part) by President Obama's economic policies. Liberals, of course, have a hard time comprehending why rubes and other conservatives would ever vote against what liberals are sure is in their interest. "For the life of me," a typical one (unsurprisingly, a journalist) wrote in typical frustration on Democratic Underground several years ago, "I don't understand what causes a person to vote against their own best interests." Journalist, meet university president.
One of those presidents, Joel Seligman of the University of Rochester, Inside Higher Ed reports in another article today, has issued a public statement denouncing one of his professors, Economics professor Steven Landsburg, for — gasp! — defending an unpopular person in a blog posting. True, the unpopular person in question is Rush Limbaugh, and it would be asking too much to expect any major university president to refrain from publicly condemning any errant faculty member so heedless of community standards as to defend such a despicable person.
Prof. Landsburg made a clear distinction between criticizing Ms. Fluke (the Georgetown law student who wants the public to pay for her contraception) and criticizing her position, a distinction that lost on both Rush Limbaugh and President Seligman. "[W]hile Ms. Fluke [the law student] herself deserves the same basic respect we owe to any human being, her position — which is what's at issue here — deserves none whatsoever," Prof. Landsburg wrote on his blog. "It deserves only to be ridiculed, mocked and jeered. To treat it with respect would be a travesty."
Failing to see the irony, President Seligman thundered, "To openly ridicule, mock, or jeer a student in this way is about the most offensive thing a professor can do. We are here to educate, to nurture, to inspire, not to engage in character assassination." Presumably, students (or is it just female students?), even thirty-year -old law students, are such frail little flowers that they are immune to criticism even after they testify in public in what CBS news calls a "pretend hearing" organized by Democrats to publicize their stance on contraception.
Thirty student protesters entered Professor Landsburg's class on Wednesday, reports the Rochester Democrat & Chronicle, and formed a line between the professor and the students. If President Seligman saw this disruption as posing any challenge to the university's mission "to educate" and issued a public statement condemning it, Inside Higher Ed does not say.
—————-
John S. Rosenberg blogs at Discriminations.