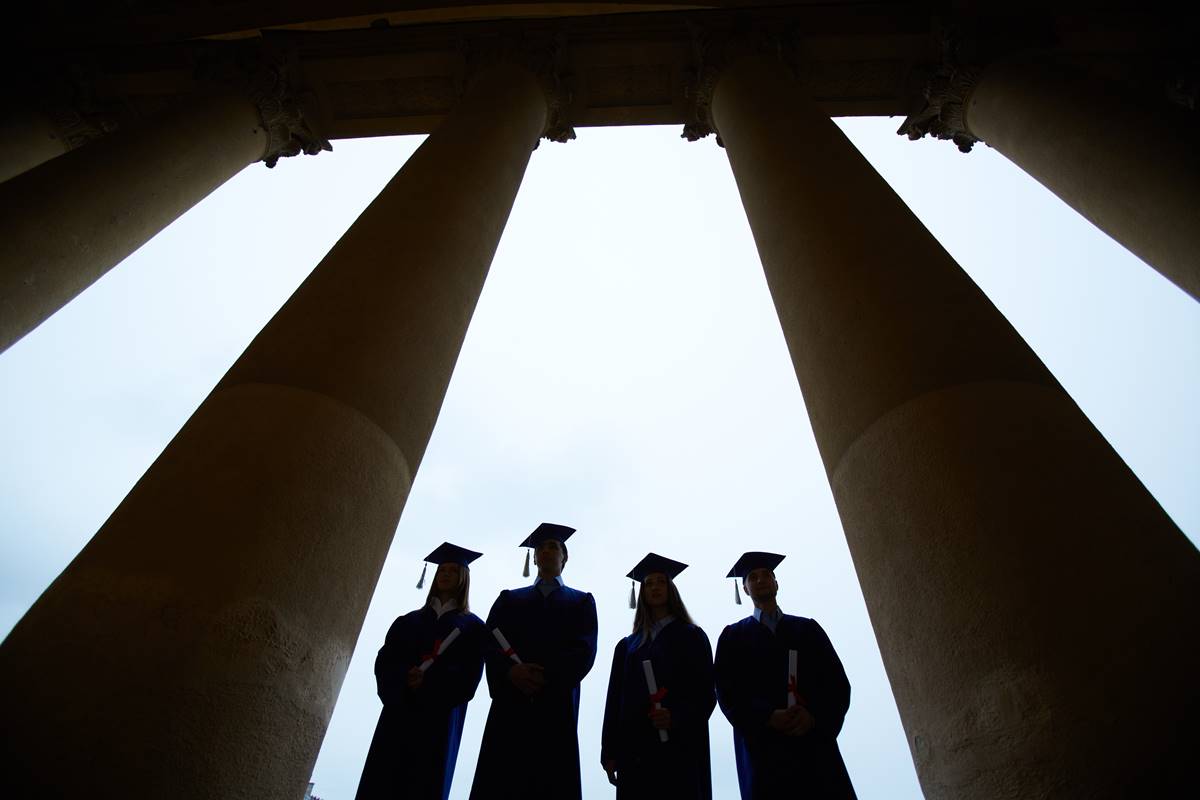 A phenomenon is taking hold in universities on both sides of the Atlantic. For lack of a better label, I call it the Absolute Truth brigade, i.e. intellectuals so sure of their views that they will not entertain contrary thought.
Friedrich Hayek used the following quote from David Hume on the front page of The Road to Serfdom: "It is seldom that any kind of liberty is lost all at once." He did so to indicate the threat to freedom in our era. But despite the passage of seven decades since the publication of Hayek's masterpiece, the words are not heeded.
On both sides of the Atlantic there is an intellectual drive for regulation. The presumption is that technocrats can create a system, reducing risk whether it is market risk or fiscal risk. However, overlooked in this movement for government control is that political freedom is being confiscated by an unelected, self-appointed elite. Moreover, it is not simply legislation such as Dodd Frank that is affecting markets, but an attitude promulgated in the Academy that the elites are the Bequeathers of Absolute Truth.
It is remarkable that with a few exceptions, like the University of Chicago and George Mason University, few free-market ideas and Judeo-Christian principles are defended on campus. When these positions are defended, detractors characterize them as "ultra-conservative." In my case, I was so often described as an "arch-conservative," I thought about changing my first name to Archie.
A few weeks after 9/11 Silvio Berlusconi said, "We must be aware of the superiority of our civilization, a system that has guaranteed well-being, respect for human rights." This remark merely paraphrased what Churchill argued during WWII. However, I heard a political science professor denounce this comment as another illustration of Western arrogance. In his mind, it was the equivalent of Mein Kampf. He wasn't alone; the backlash in European universities led to Berlusconi withdrawing his incontrovertible remarks.
Criticizing Islam is equally dangerous. In university circles this criticism stands as Islamophobia or racism. When I spoke at a New Jersey college and merely quoted from the Koran, I was deemed a racist. Geert Wilders received an even more hostile reception when he spoke at American colleges. His opinion that Islam is "fascism" led to a prosecution in the Netherlands and denunciation in many U.S. institutions as well.
Those who dare to criticize Islam, defend Israel or speak out in favor of Western civilizations live in a situation of provisional freedom. The academic freedom that once granted university professors the unconditional right to express their views in a classroom, free from intimidation, is now being challenged. It is instructive that ICNA (the Islamic Circle of North America) has been invited to speak on many campuses in its effort to explain the meaning of sharia. But curiously uninvited are mainstream politicians, journalists, and even scholars who see sharia as incompatible with Constitutional provisions.
Yes, the loss of freedom may occur gradually. First a ban on speakers, then a ban on speech. The chastening effect of rejection, insults and threats is already creating an environment of self censorship on many campuses, an issue few will discuss openly. Tocqueville reminds us of this condition when he wrote: "The will of man is not shattered but softened, bent, and guided; men are seldom forced by it to act, but they are constantly restrained from acting. Such a power does not destroy, but prevents existence; it does not tyrannize, but it compresses, enervates, extinguishes, and stupefies a people, till each nation is reduced to nothing better than a flock of timid and industrious animals…"
There is an emergent orthodoxy on American campuses that prevents the expression of certain thoughts and positions. As I see it, we should oppose this condition with every ounce of intellectual fervor we can marshal. It is time to challenge the Bequeathers of Absolute Truth by arguing freedom must be defended even if you don't like what we have to say.