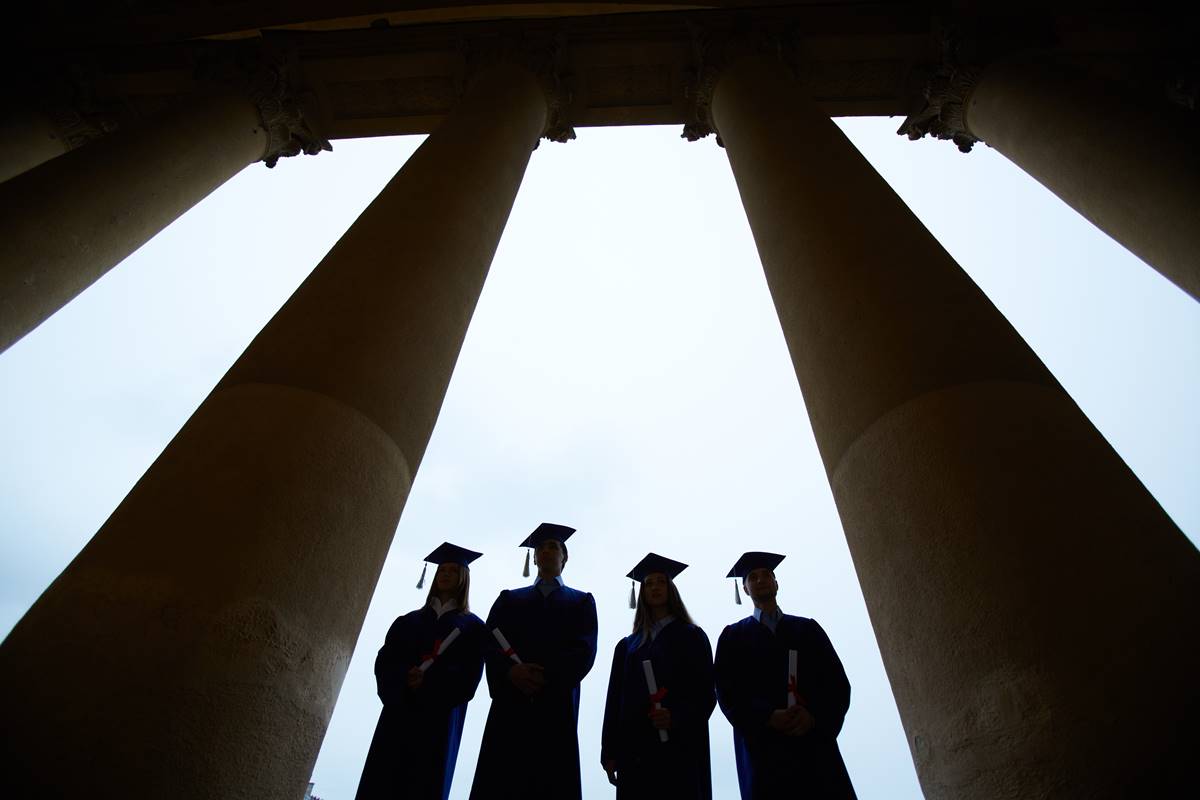 On most any college campus, first-year courses with more than a few dozen students have a high proportion of bored, disaffected, and/or uncertain students. Sometimes they feel that way because course materials just don't excite them, or because they don't seem relevant to their backgrounds and futures. But another reason is that neither the pace of the course nor the style of the instructor fits their capacities. Some students need the course to move more quickly, others more slowly, and some can't communicate with the teacher while others communicate too much, asking irrelevant questions and interrupting the presentation.
The solution begins with this: instead of asking 35 students to
squeeze into the schedule of the semester and jibe with the manner of
teachers who are often harried and unhappy, customize instruction to
each enrollee. Therein lies the great advantage of digital tools in
higher education, and it's being implemented best by Western Governors
University, the nonprofit online school founded by the governors of 19
U.S. states. WGU has enjoyed tremendous success in recent years (as
detailed in this profile by John Gravois in Washington Monthly
a few months ago). At WGU, students are able to enroll and work on
their own schedule, one that accords with other demands (family, work,
etc.) and adapts to the skills and knowledge they bring to the courses.
It works this way. If a student enrolls in a course, the student first undergoes a pre-assessment, a test that measures the student's preparation for the material the course covers from beginning to end. Every student scores differently, of course, but that's the point. After the results are tabulated, each student meets with a "personal mentor" who has been assigned to the new student to discuss his or her performance and develop a plan for learning the things the student needs to learn in order to complete the course successfully. Each course has a set of "learning resources" that includes books and other reading materials, instructional videos, online simulations, and a WGU "course mentor," an individual knowledgeable in the field of the course and ready to answer questions through online contact. (Gravois notes that, as opposed to adjuncts teaching courses at regular colleges, WGU mentors work full-time with benefits.)
The advantage is obvious. If a student knows half the course material already and can complete assignments and pass tests related to it, then the student can proceed straight to the other half of the course, to things not known. Students who know nothing about the materials start from scratch. The teacher doesn't have to go through the usual somersaults keying instruction to students of widely varying capacities, and students themselves don't have to cope with the variations that match others' levels, not their own. One student in the Washington Monthly article, a 39-year-old Gulf War vet with a family and money-troubles, well expresses that frustration:
No offense to the younger kids, but you know, I'm in my thirties. You go in with eighteen- and nineteen-year-olds, and it's more of a social thing for them. You sit in a classroom and listen to people ask stupid questions, and the teacher has to go over things, over and over. I was like, oh my gosh, this is just breaking me.
Much better to work with the subject matter independently, consulting with a mentor familiar with your abilities and progress.
The format converts seat time into competency time, too, which is perhaps the best innovation in terms of productivity and efficiency. In the traditional seat-time model, a student enrolls in a course, attends for three hours for fourteen weeks, gets a passing grade, and earns credits. If the student can master the material in nine weeks, though, why spend another six weeks in attendance? If the student enrolls and, after six weeks of normal progress, finds that she must skip out for three weeks to care for an ailing parent, she can return to her studies with no penalty. Time and success are measured by competency exams, not by presence in a classroom. Fewer students drop out and learning is monitored more reliably than by end-of-semester grades.
The school benefits precisely on the grounds on which for-profit online campuses are most vulnerable: quality of education. WGU has determined competency in different subjects by consulting with pertinent employers, professional organizations, and college instructors. If they say that nurses in a particular field and at a certain level should know X, Y, and Z, WGU designs courses and assessments accordingly, and they can be evaluated not on inputs such as faculty-student ratio but on outcomes, especially the performance of WGU graduates on external examinations such as the Praxis national teachers' exams and the national human resources management certification exam (both mentioned by Gravois). This carries the added benefit of the judgment of WGU coming from recognized national authorities in different fields, not from university administrators, U.S. News & World Report, or the Federal government.
The system functions best when a field has a more or less stable body of knowledge, so that WGU's assessments may be standardized for each course and respected by employers. But even in fields like my own, literary studies, the system improves upon aspects of traditional instruction. I am teaching an upper-division English course right now at a state university that has students of wildly divergent levels of skill and knowledge. Their preparation is so different that it has made the course an exercise in diversified instruction. Any time I address a poem in class, I know that if I key the presentation in one way or another, half the class will tune in and the other half will tune out. My only solution has been to schedule as many one-to-one tutorials in my office as I can and match the conversation to each student individually. How much easier it would be to deliver a lecture that contained basic empirical knowledge of American literature (Who was Wallace Stevens? What are his major poems? What are the characteristic features of them?) and then let course mentors work with students case by case and tailor the material accordingly. I could then consult with course mentors to determine strengths and weaknesses in my own presentations and adapt as the semester proceeded.
I see no reason why Western Governors University isn't the future of higher education. The delivery, flexibility, low-cost, and quality-control are too strong not to become a national model. The only things to resist it are, one, the prestige factor, and two, the "college experience" factor. The first one applies less and less in a world in which employers are thinking more about whether a new hire can do the job than about where the hire went to college. And the second factor, that is, the idea that college should be a time of intellectual and personal growth and pleasure, matters in a tough economy to an ever-smaller segment of the college-going population. Yes, prestige and experience will linger, but for anybody who wants coursework to provide what it takes to garner a decent paycheck two months after graduation ("to get a better job" and "to be able to make more money" are top reasons for going to college, according to The American Freshman Survey), prestige and experience are secondary or immaterial.