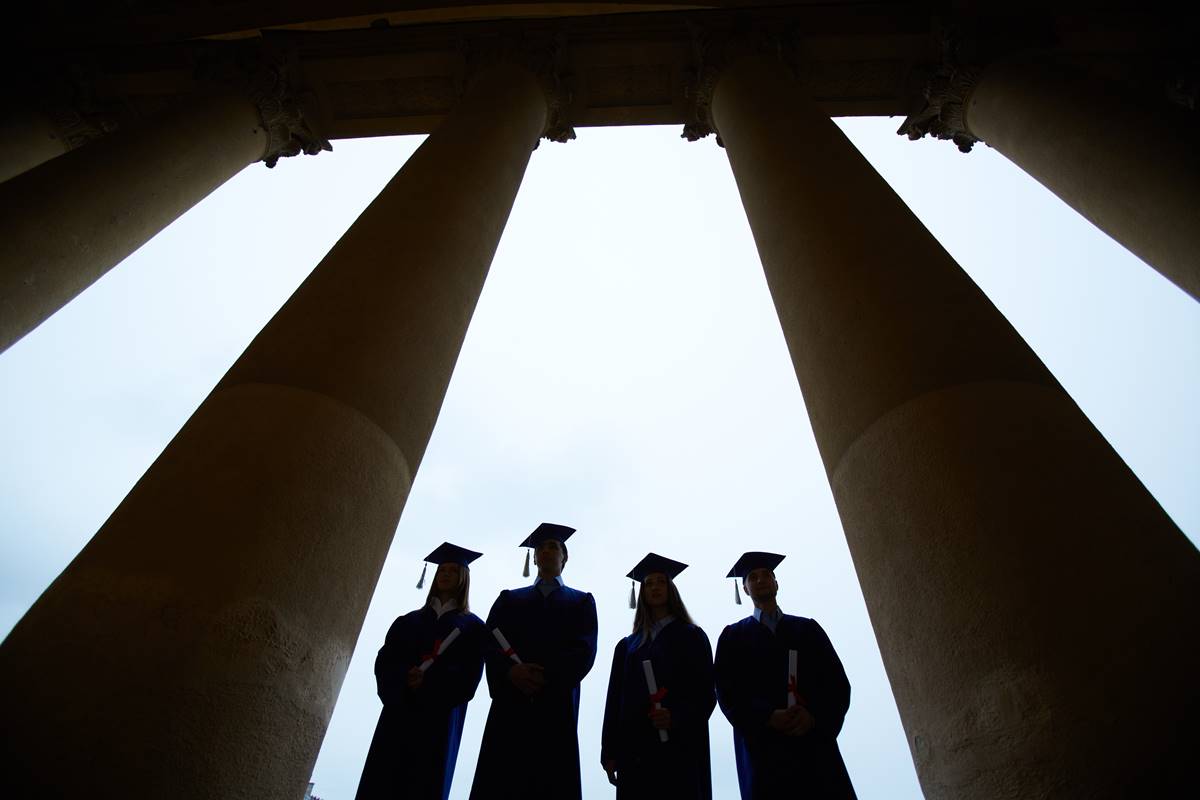 From what has been revealed so far, it appears that Elizabeth Warren, Harvard law professor and likely Democratic candidate against Sen. Scott Brown in Massachusetts, gave herself status as a Native American in the past, which led Harvard and a leading legal directory to identify her as such, but recently she has claimed that she forgot all about it, never used her self-defined minority status to advance her career, and that her minority status was in fact irrelevant to her being hired by several law schools.
Although the heated attention to whether Ms. Warren is a Native American or simply a garden variety American is certainly entertaining and may have some political legs in the Massachusetts Senate race, in my view most of the discussion of this tempest in a tepee (sorry, couldn't resist that) misses an important point: that affirmative action is rapidly sliding down an increasingly slippery slope from controversial to pathetic, more a target for comedians ("She certainly doesn't look Siouxish") than constitutional lawyers.
"The immediate issue," the New York Times reports, "is whether she allowed Harvard Law School to represent her as a minority member in the 1990s when the school was under attack for failing to hire a diverse faculty." That may well be the immediate issue, but the bigger, more significant issue of this kerfuffle is what it reveals of the commonplace wink-and-a-nod corruption of the entire affirmative action enterprise as it is currently practiced.
Consider, for example, the pontifications of the legal academy as it circles the wagons (oops, you'll have to excuse that one, too) in defense not only of one of its own but of one of its most sacred shibboleths, affirmative action itself. Warren's campaign, the Times reports, has just "released statements on Monday night from officials at all of the law schools where she has taught insisting that her hiring was based on merit, not ancestry."
On Monday night, officials involved in her hiring at Harvard, the University of Pennsylvania, the University of Texas and the University of Houston Law Center all said that she was hired because she was an outstanding teacher, and that her lineage was either not discussed or not a factor.

"To suggest that she needed some special advantage to be hired here or anywhere is just silly," said Jay Westbrook, chairman of business law at the University of Texas.
I'm having a hard time deciding whether these responses are unintentionally humorous or just plain pathetic. These highly regarded law schools are all proud of their race preference policies. (One of them, Texas, is spending a million dollars to defend its race-based admissions policy in the Supreme Court.) They all have minorities on their faculties, and I'm certain they would all insist equally loudly that each one of those appointments "was based on merit, not ancestry." Since presumably no one is ever hired "based on ancestry," their insistence on that point regarding Warren would be meaningless were it not so revealing of their discomfited recognition of the conflict–or at the very least, the public perception of a conflict–between merit and taking race or ethnicity into account at all.
I'm sure that not one of these worthy institutions hired Warren "based on" her ancestry, and for the sake of argument let us accept at face value that at all of them "her lineage was either not discussed or not a factor." This professed obliviousness to her "lineage," however, raises a big question that begs, screams for an answer: Why not? Surely none of these law schools had reached their quota goal of Native American professors. Why would all these schools emphatically deny that Warren's "lineage" was even discussed, was not, as they usually insist, only one factor of many but was not even "a factor" at all? (Whether her sex was "a factor" does not seem to have been investigated, although the Times does report that when Warren was hired at Harvard "[t]he Harvard Crimson hailed the move because she was a woman, with no mention of any ethnic lineage.")
One possibility, of course, is that at least some of them didn't know. And the Times does report that "[o]fficials at the University of Texas said earlier on Monday that electronic records listed Ms. Warren as white." Perhaps the University of Texas simply neglected to check her entry in the American Association of Law Schools Directory, which listed her as a minority.
But was it really didn't know, or didn't care? It's quite possible, that is, that Warren had so much "merit" that there was no need for her to be what is officially denied but universally known to exist: an affirmative action appointment. Indeed, this suspicion is supported by Jay Westbrook, chairman of business law at the University of Texas, who was quoted in the Times insisting that "[t]o suggest that she needed some special advantage to be hired here or anywhere is just silly."
What all these denials and insistences clearly reveal, however, is that, with the exception of a small handful of minority academic superstars, race and ethnicity and "lineage" is not only discussed, is not only "a factor," in hiring or admitting minorities, it is often a central factor. What is much sillier than any implication that Ms. Warren "needed some special advantage to be hired" are the pious denials that the very essence of affirmative action is to dispense those "special advantages" based on race and that there's nothing wrong with doing so. The Chronicle of Higher Education reports that "Ms. Warren's campaign has said she … has not used her minority status to gain an advantage in seeking jobs." Again, Why Not? The important question here is not whether she is or is not a Cherokee and claimed that ethnicity as a benefit to her or her employer(s); it is whether she and the institutions that claim her "lineage" was and is irrelevant actually believe that there is something wrong with dispensing "special advantages" based on race or ethnicity.
If a reporter from the Times asked representatives of the law schools at Harvard, the University of Pennsylvania, the University of Texas, and the University of Houston whether they could affirm that race or ethnicity was "not discussed or not a factor" in the hiring of any of their minority faculty, what do you think they would say? No doubt all of these schools (or at least most of them) have some minority faculty who were or could have been hired "without regard" to their race, ethnicity, or "lineage," but it is unlikely that is the case for all of them.
Warren and her legal academy's insistence that she received no undue preference is a tacit admission of how much undue preference is routinely given to others, and perhaps that they feel a bit guilty about it.
—————-
John S. Rosenberg blogs at Discriminations.