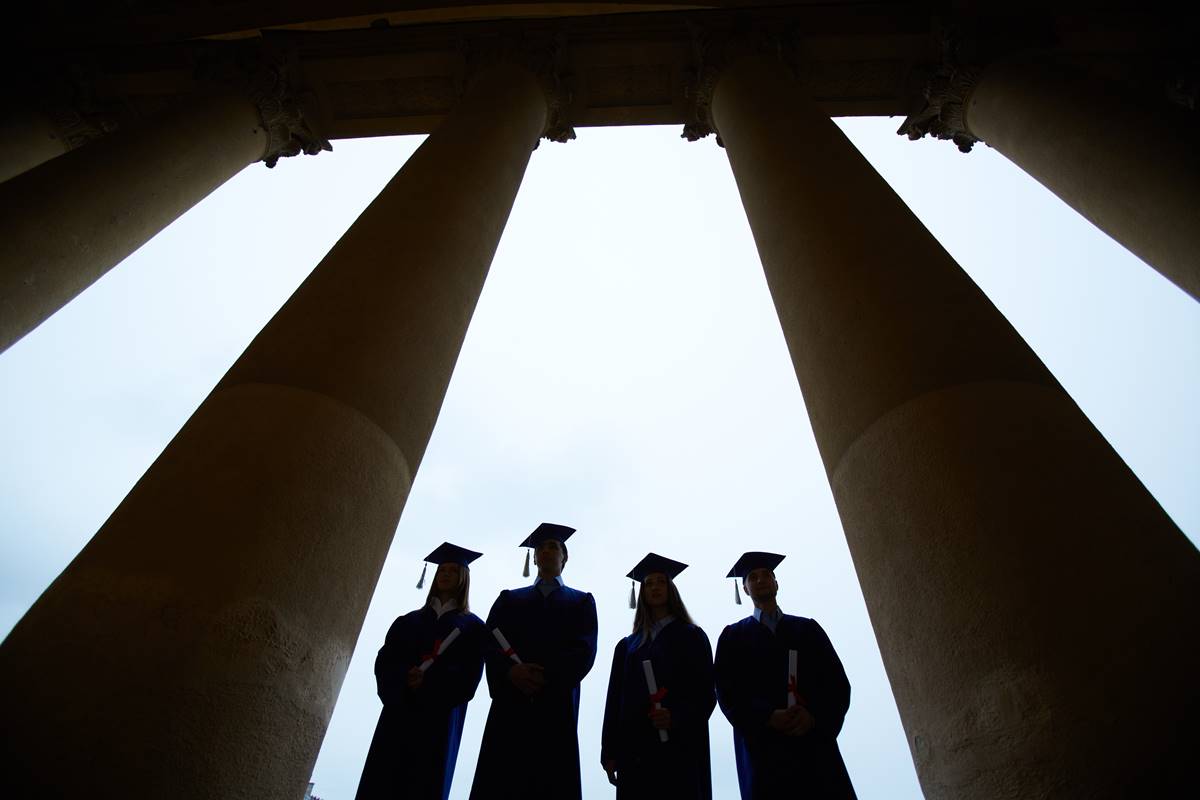 Taking note of a posting by Naomi Schaefer Riley, John Rosenberg took a hard look at what passes for cutting-edge scholarship in Black Studies–and wasn't impressed with what he found. Rosenberg's post became all the timelier when the Chronicle announced that it had removed Riley from the Brainstorm blog.
In an editor's note that could have doubled as a parody of political correctness, Liz McMillen "sincerely apologize[d] for the distress" that publication of Riley's post caused. McMillen claimed that Riley's sharply-written but seemingly factually accurate post did not conform to the Chronicle's "journalistic standards," though she elected not to provide an example of how, specifically, the post failed to conform to these standards. Perhaps she feared causing further distress to the Chronicle's extremely sensitive reading base.
The move left FIRE's Adam Kissel to express wishes of "good luck to Chronicle bloggers! Whoever is left, that is, after the necessary purge to restore quality," since Editor McMillen is determined to ensure "only 'fair' opinions henceforward."
Affirmative Action
One of the up-and-coming figures in Black Studies profiled by Riley, La TaSha B. Levy, has posted her CV, so there's no need to rely on Riley's distress-causing characterization of her work. Levy, who specializes in analyzing black conservatives' "assault on the civil-rights legacy that benefited them," has received a variety of minority-preference fellowships and has a forthcoming publication with the only-in-academia title of "Pan-Africanism in Theory and Praxis." Most striking, however, was news that the editors of Oxford's Encyclopedia of African American History, 1896 to the present selected Levy to write the entries on Ward Connerly, Glenn Loury, and "Black Conservatism."
Connerly's campaign against racial preferences in higher education, Levy claimed, was "ignited by the empathy that he felt for white applicants," reflecting his effort to read the 14th amendment "in order to protect whites." (And, of course, he had the "financial backing of neoconservative foundations.") In a fantastic interpretation of California's Proposition 209, Levy maintained that "the controversy continued when some voters"–people who, it would seem, were living under a rock during the campaign–"claimed that they did not realize the measure ended affirmative action."
In another essay in the encyclopedia, Levy wrote of "the racism of the Reagan campaign," and suggested that black conservatives were characterized by "antipathy for the black poor" and "contempt for traditional black leadership, especially civil rights leaders such as Jesse Jackson, Congresswoman Maxine Waters[!!], and the Congressional Black Caucus." The success of black conservatives, she noted, rests not in their accomplishments but in "their relationship with white conservative patrons." If having "contempt" for Maxine Waters (Levy did not explain why she considered Waters a "civil rights leader") constitutes grounds for conservatism, then I suspect half the House Democratic caucus would be considered a conservative.
Outcries and Distress
These views are, obviously, one-sided and extremely critical, though a major encyclopedia is under no obligation to find reviewers who are sympathetic or neutral toward the entries that they pen. That said: Imagine the outcry if the ideological opposite had occurred, and the encyclopedia's editors had turned to a far-right critic of Jackson to pen the entry on him; or someone whose dissertation portrayed Maxine Waters as indifferent to anti-Semitism to write the Waters entry. Such a decision doubtless would have led to an outbreak of "distress" comparable to that which led Editor McMillen to purge the Chronicle blog.
Ironically, at the same time that the Chronicle was deeming off-limits certain types of criticism of Black Studies programs, the News & Observer risked distressing its readers by reporting on a searing exposé of academic fraud in 54 classes taught by the University of North Carolina's African and Afro-American Studies Department. The scandal featured "unauthorized grade changes and little or no instruction by professors. Forty-five of the classes listed the department's chairman, Julius Nyang'oro, as the professor. Investigators could not determine who was the instructor for the remaining nine." Nyang'oro resigned his chairmanship, but is still listed on the department website as a full professor.
In a hear-no-evil, see-no-evil response that would have made Editor McMillen proud, UNC system president Tom Ross told the N&O that the matter was closed, since "I believe that this was an isolated situation and that the campus has taken appropriate steps to correct problems and put additional safeguards in place."
After all, inconvenient facts could cause distress.