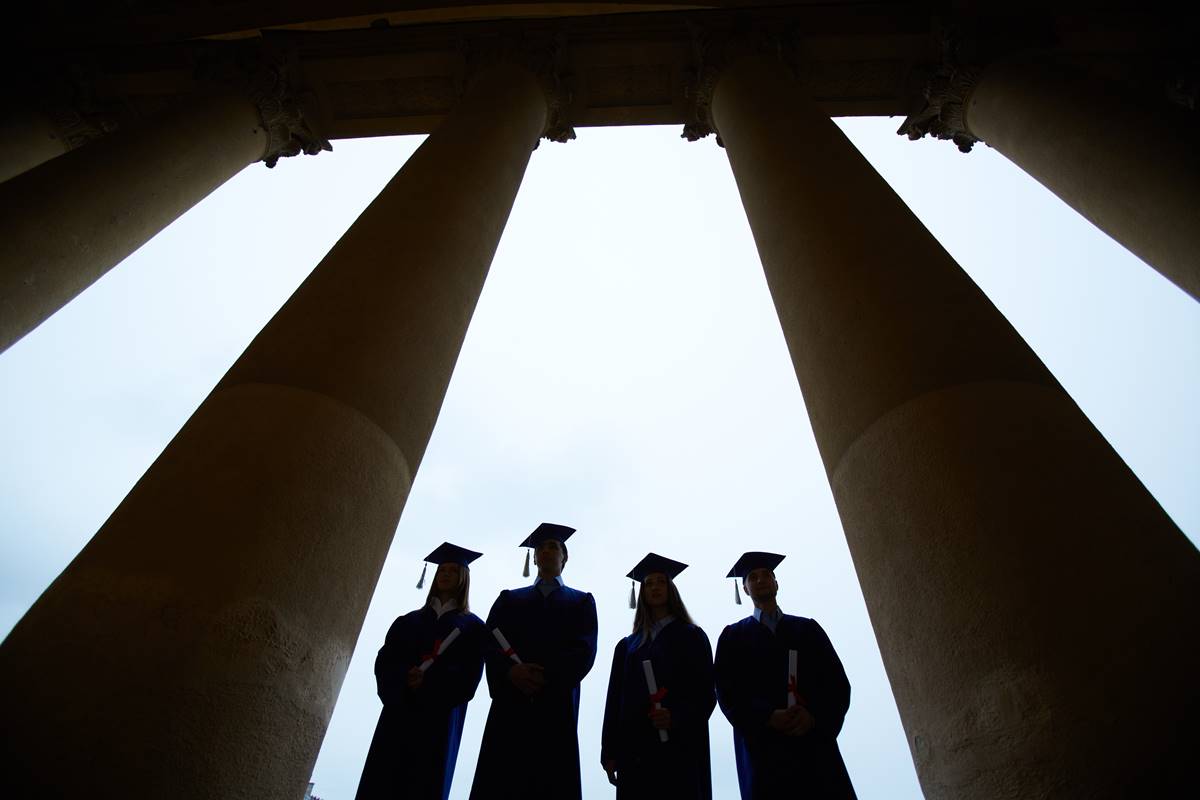 It's "diversity" in higher education gone mad: An embarrassed City University of New York system (CUNY) yesterday hastily denied a report that it had set up a separate "minority" designation for its Jewish faculty. As CUNY professors joked about "yellow stars" for their Jewish colleagues and Jewish Press columnist Yori Yanover wrote that CUNY's chancellor, Matthew Goldstein, had "stepped into a gigantic mound of odiferous matter," a university spokesman declared (in an interview with a reporter for the Jewish Telegraph Agency news service) that no "new special category for Jewish faculty has been created."
Except that it had. A 156-page Diversity Action Plan released by CUNY on May 15 stated explicitly that CUNY had set up focus groups of faculty members "based on identity" in order to obtain input about hiring and retention. The focus groups were the joint work of the Cambridge Hill Partners Inc. consulting firm and a Diversity Study Steering Committee of CUNY faculty hand-picked by Goldstein. One of those groups was titled "White/Jewish," a name that reflected an effort to break out Jewish faculty members from the CUNY faculty as a whole and to differentiate them from whites professing other religions. A footnote explained: "The Jewish group was added because a number of faculty, who would be categorized as White for federal reporting purposes, noted that a Jewish category would better represent their identity group." If that's not a "new special category for Jewish faculty," I don't know what it is.
Not surprisingly, when the New York Post reported the contents of the diversity action plan on Monday, a number of CUNY faculty members, both Jewish and non-Jewish, went ballistic. "This is, as far as I know, the first time a religion has been introduced into any affirmative-action document," David Gordon, a history professor at Bronx Community College and the CUNY Graduate Center, told the Post. A Jewish professor at Kingsborough Community College worried that if CUNY starts counting Jews on its faculty, their numbers might eventually shrink if they come to seen as overrepresented. "White…is in every way a detriment to be categorized because of the push to hire minorities," the professor told the Post. CUNY quickly defended itself, declaring that "[N]one ever contemplated adding a religious faith" to its categories of focus-group participants.
Fears about freezes on Jewish hiring are not unfounded. They bring to mind the unofficial quotas that limited Jewish attendance at private colleges on the East Coast during the early twentieth century. The public City College of New York, as CUNY was then called, was a robust exception, admitting (tuition-free) anyone who could pass a stiff entrance examination. The offspring of Jewish immigrants swelled the ranks of City College's student body and faculty back then. Now, with greatly relaxed admissions standards, Hispanics are the largest minority among CUNY students. It would seem from the new diversity report, which carefully categorizes the ethnic affiliation of nearly everyone on CUNY's campuses, that the system's ultimate aim is to match exactly the ethnic percentages of faculty to those of students. "The plan's strategies are designed to achieve the University's goal of further promoting a supportive work environment and an inclusive university community, which are essential to organizational effectiveness," according to a "Diversity Plan Action Letter" released by Goldstein. As Yanover wrote for the Jewish Press: "In other words, if (say) 30% of our students are Eskimo, then we want a corresponding 30% of our faculty to also be Eskimo."
The "focus groups based on identity" that CUNY consulted in preparing its report represent the predictable categories of identity groups preferred and not-so-preferred these days. Besides "White/Jewish," there are: "African-American/Black," "Asian," "Lesbian/Gay/Bisexual/Transgender," "Hispanic/Latino(a)," "individuals with disabilities," "men," and "women." There is also "Italian-American."
Italian-American?
Yes, CUNY, apparently alone of all U.S. universities that claim to offer protection for minorities, has maintained since 1976 that Italian-Americans are an official group for affirmative-action purposes. This despite the fact that Italian-Americans constitute the largest ethnic minority in the state of New York and the third-largest in New York City–not to mention the fact that the current governor of New York, Andrew Cuomo, is Italian-American (his father, Mario Cuomo, was governor from 1983-1994), and another Italian-American, Rudolph Giuliani, served as one of the city's most popular mayors from 1994-2001. Nonetheless, Italian-Americans at CUNY, arguing that they labor under a range of negative stereotypes from "The Godfather" to "Jersey Shore," have been arguing for nearly forty years–and bolstering their arguments with occasional lawsuit–that their limited representation on the CUNY faculty, between 5 percent and 7 percent, whereas they maintain that they make up more than 8 percent of the qualified labor pool.
The longtime presence of Italian-Americans on CUNY's "most protected" list, along with the sudden emergence of Jews as a group that stands to lose, illustrates perfectly the problems that emerge when "diversity" turns, as it always must, into an ethnic/religious/gender-based spoils system. Such a system always produces winners and losers, and in this case Jewish faculty members rightly saw themselves, hailing from a group that disproportionately produces intellectual achievers, as certain losers.