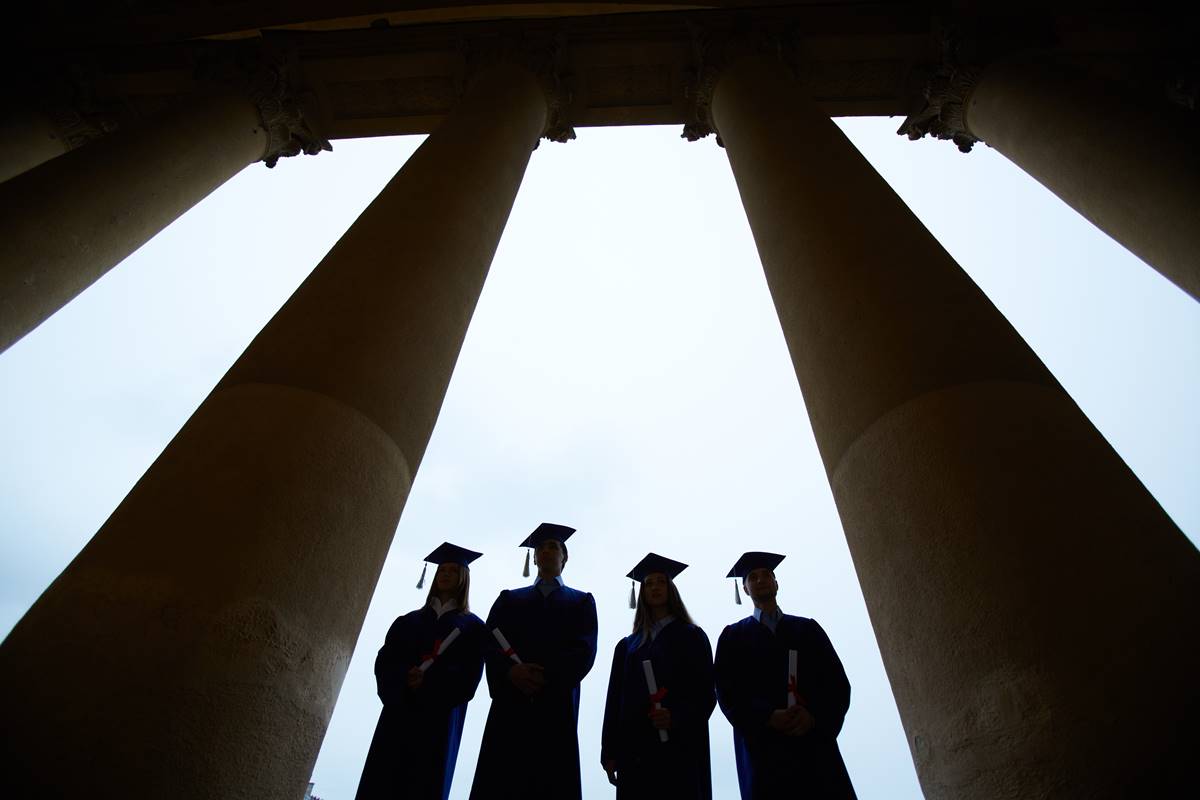 You've got to hand it to Virginia Gov. Robert McDonnell. On June 22 he ordered the University of Virginia's governing board to make it clear by June 26–yesterday–whether its fifteen voting members wanted to reinstate the university's controversially ousted President Teresa Sullivan–or didn't. If the board refused to "make a clear, detailed, and unified statement on the future leadership of the university" within that time period, McDonnell promised to ask for all of their resignations on June 27. The board duly met and voted in record time to keep Sullivan on. It was a win-win situation for all concerned. Although Sullivan got to keep her job, one of the biggest winners was actually the board itself. The board managed both to look gracious and to reaffirm its ultimate power over the governance of the University of Virginia, over the claims of an angry Sullivan-supporting faculty.
The other was McDonnell. Although a Republican and thus theoretically aligned with a "greed"-motivated conservative effort led by the board chairman (or "rector") Helen Dragas to run a popular college president out of office, McDonnell emerged as above the partisan fray, a healer, so to speak. Sullivan apparently dropped a reported demand that she would resume her position only if Dragas were fired, and all was peace and love between the two women yesterday. "It's time to put the university family back together," Dragas said after the vote, according to a report by Inside Higher Education. "We can go forward with what is best for the university only if we go forward together," said Sullivan.
Furthermore, Sullivan was implicitly put on notice that that she needed to deliver on the promise on which she was hired in 2010: to do something about soaring costs at a public research university at a time when neither state taxpayers nor families of students can afford to dig deeper into their pockets to underwrite those cost increases. Sullivan's contract is for five years. She was forced into resignation after two years, and now, with her reinstatement after the June 26 vote, she has exactly three years more to prove herself, or it is likely that she will once again be looking for another job. She has a tough course ahead of her. The very model of the public research university, in which state-subsidized institutions compete with their richly endowed private opposite numbers to attract superstar faculty by offering sky-high salaries, ultra-low teaching loads, and perks aplenty, is looking increasingly untenable these days as a financial proposition.
There is no doubt that Dragas and the other trustees who apparently voted nearly unanimously to get rid of Sullivan in early June acted ham-fistedly, conducting their deliberations in secret and then surprising Sullivan and the rest of the university with the results. Dragas, owner of a successful home-building business in Hampton Roads, Va., who became U.Va.'s first female rector in 2011, far from being a political conservative, is actually a lifelong Democrat who was appointed to the U.Va. board by McDonnell's Democratic predecessor as governor, Tim Kaine. But the speed and decisiveness that had made Dragas a successful businesswoman seemed to fail her in maneuvering the delicately constructed and treacherous political shoals of a university, in which faculties, either rightly or wrongly, often manage to decide who gets to be CEO. The experience of Lawrence Summers, forced to resign from Harvard's presidency in 2006 after he offended female professors with a remark alluding to differences between the sexes, demonstrates the power that university faculties can wield over even the highest-level administrators.
Sullivan, however, seemed to be only dimly aware of–or perhaps dimly able to propose viable solutions to–the genuine financial predicament that faces U.Va. and other public universities these days. From 2000 to 2009 U. Va.'s administrative spending ballooned 68 percent, while private donations and taxpayer subventions plummeted, as they have elsewhere in the country. In-state tuition at U.Va. now exceeds $12,000, a hefty sum for a middle-class family. In a May 2012 report to Dragas, Sullivan expressed awareness of these problems, but she seemed to have little concern either for making U.Va. operate more efficiently, such as cutting campus bureaucracies and undersubscribed majors, or for exploring innovative teaching methods and sources of revenue such as the online classes that Stanford, MIT, and other top research universities are now offering the public. Sullivan instead focused in her report on what must have struck Dragas and her allies as pedagogical Band-aids at best, ludicrous curricular extravagances at worst: hiring more professors, establishing elaborate interdisciplinary programs to keep current U.Va. faculty sufficiently engaged so not to be lured elsewhere. One of those brand-new programs heralded by Sullivan, the Contemplative Science Center, to be headed by a U.Va. religion professor, promises to explore (via a $12 million gift) the use of yoga, tai-chi techniques, and other "mind-body therapies" as a means of "relieving stress." Those programs undoubtedly accounted for Sullivan's near-universal support among the U.Va. faculty–and some ridiculing of her behind her back by U.Va. board members.
To be fair, Sullivan has been an energetic fundraiser (a key talent for university presidents these days), and it might have been premature for the board to try to dump her after a mere two years on the job. Rumors that Dragas and others wanted to get rid of the classics and German departments at a university founded by the classically trained and literarily gifted Thomas Jefferson made it easy for their critics to brand them as philistines. Dragas comes up for reappointment to the board on July 1, and it will be interesting to see what McConnell thinks of her. Still, yoga headstands instead of MOOCs? Thanks to the board's vote Sullivan now has three more years in which to turn U.Va. around and prove herself as an innovative leader who can deliver top educational value in an era of shrinking revenues. And if she fails, the board has made it clear that it is no rubber stamp, and that whoever heads U.Va. serves at its pleasure and rightly so.