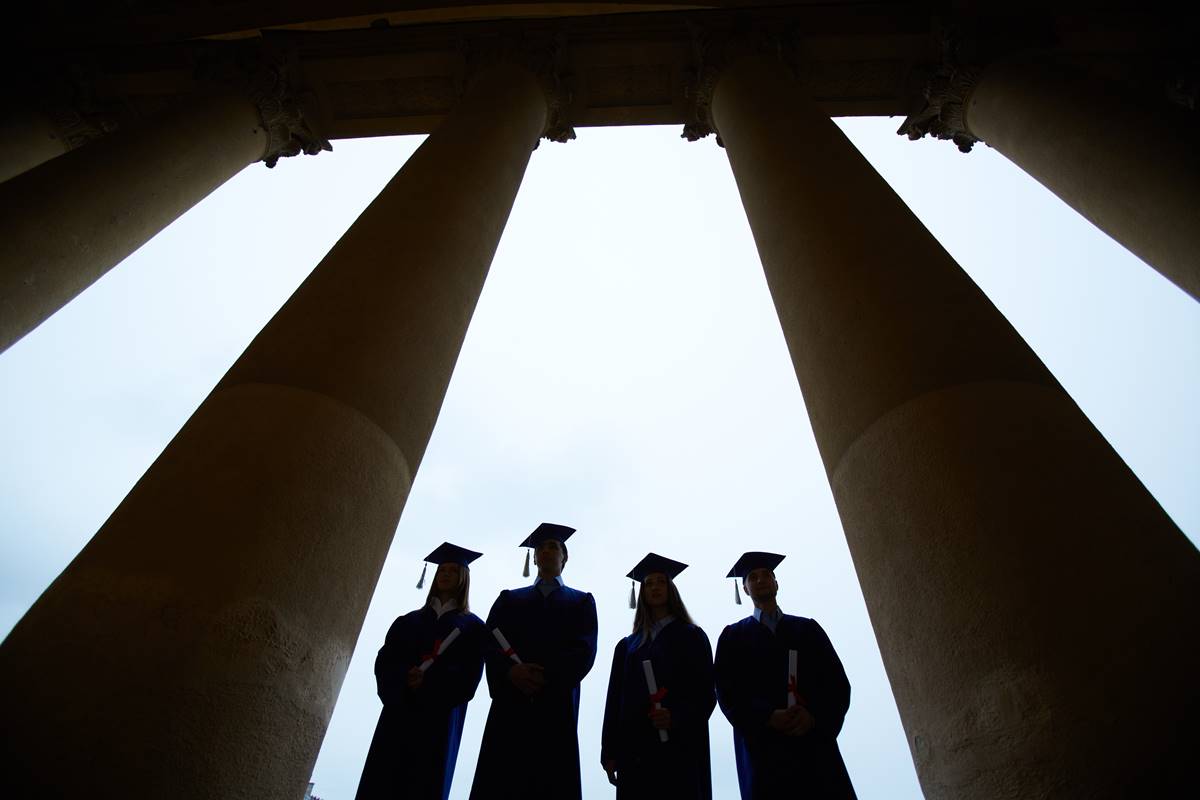 Over at NRO yesterday Jay Hallen proposed a few solutions to easing
the student-loan bubble. Though his impulses are
correct his recommendations fall flat.
Hallen first proposes that the Department of Education
move to a "risk-based pricing" system in which it would consider a
student's high-school GPA or intended major in determining the loan price.
Students with lower GPAs would not receive favorable terms on their loans and
would thus choose to attend a trade school rather than college; this, in turn,
would help ease the growth of loans and college tuition.
There are two problems
with this argument. One, given the grade inflation that pervades American
schools, high-school GPA is hardly determinative of future success. Likewise,
the major students choose before they enroll indicates neither the major that
student ultimately chooses nor, even if the student sticks with the major, his
future success. One could instead imagine using standardized scores as a
benchmark, but the well-documented racial disparities in SAT and ACT scores
would translate into less favourable terms overall for blacks and Hispanics–an
outcome the DOE will never accept, much less the Office of Civil Rights.
The second problem with this suggestion is more
practical: shunting students into trade-schools will be no means defuse the
student loan bubble. Under the Higher Education Act of 1965, the federal
government provides loans to students attending both traditional colleges and
vocational schools. An influx of students into "non-traditional"
institutions would reduce neither students' overall debt load nor the
ever-growing loan bubble.
Hallen's second suggestion is to allow students to
discharge their loan obligations once they declare bankruptcy. If enacted,
however, this provision would only increase the bubble, as students could
assume much more debt, knowing that if they run into trouble with repayment
they could simply declare bankruptcy and rid themselves of all obligataions. In
essence, loans would become cost-free, and would become tempting to risk-averse
students. Implementing this idea would only accelerate the bubble.
His third suggestion is his most audacious: encouraging
alternative financing arrangements, such as those promoted by University of
Chicago economist Luigi Zingales, which have investors financing students'
education in exchange for a specific percentage of the student's income for a
specific time period. While this arrangement would indeed allow investors to
loan on the basis of calculated risk, it's by no means clear these arrangements
will ever become so widespread as to have any impact on federal loaning
patterns. Both students' and families' discomfort with these programs, and the
fact that these programs see themselves as supplements to federal aid rather
than replacements, indicate that they do not present a solution to the bubble.
It will take hard work to devise a solution to the
mounting student-loan crisis. The bedrock principle of any reform to the system,
though, should be ensuring that the remedy doesn't exacerbate the symptoms.