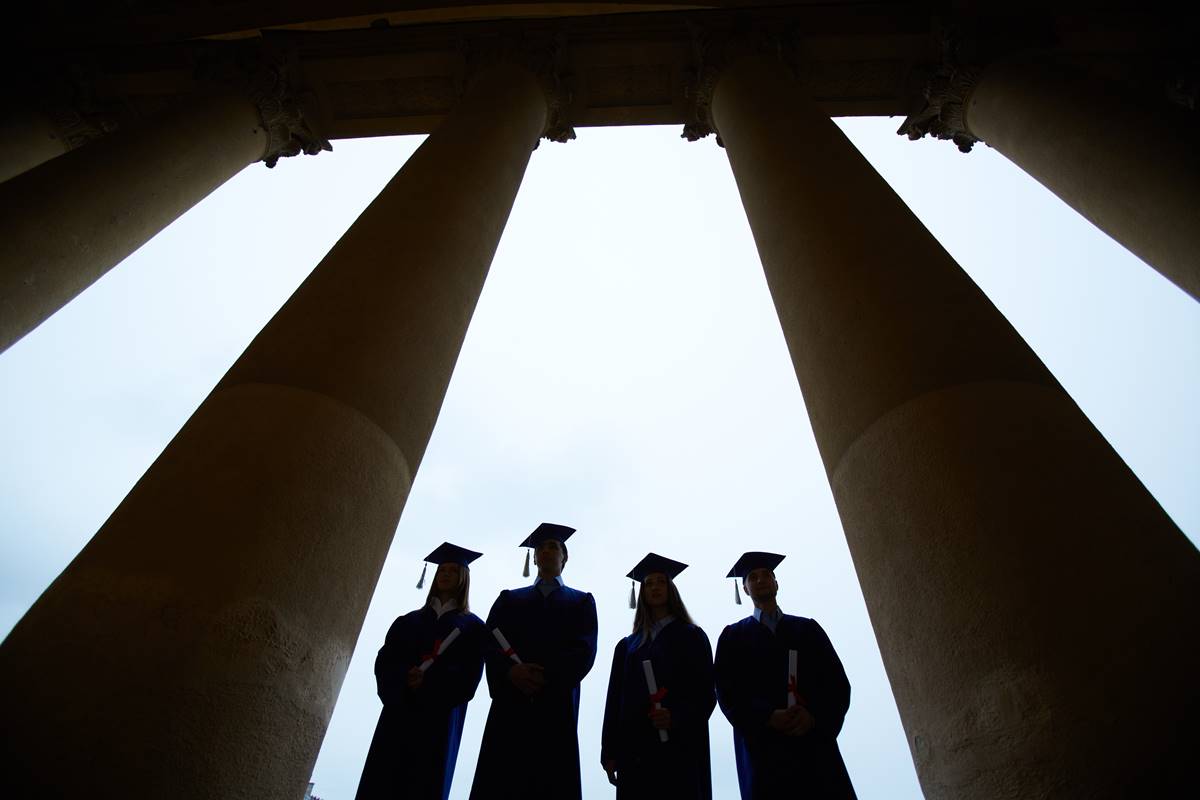 The
ongoing controversy over University of Texas sociologist Mark Regnerus is a
textbook example of how a legitimate scholarly dispute can turn into a
political witch-hunt. Regnerus, an associate professor of sociology at Texas's
flagship campus in Austin, published a peer-reviewed paper in June in the
journal Social Science Research concluding that the adult children of
parents in same-sex relationships fare worse in a number of ways–alcoholism,
depression, drug use, and so forth–than the adult children of parents in
stable heterosexual marriages. Other sociologists have contested both
Regnerus's findings and his methodology. But instead of challenging the results
of Regnerus's research via normal scholarly channels–reviews, other scholarly
papers, or conference panels–Regnerus's opponents have sought to delegitimize
him both personally and as a professional academic. They have attacked his
editors at Social Science Research, and they have goaded the UT-Austin
administration into investigating him for scientific misconduct. They have
fought their battle not in the journals but in the pages and web-pages of Mother
Jones and the Huffington Post. Regnerus, a Catholic convert, has
even been aligned with the Catholic traditionalist group Opus Dei that is every
progressive's favorite faith-based werewolf. Shades of The Da Vinci Code!
Disclosures by Regenerus
A
leading figure in the anti-Regnerus campaign is Scott Rose, the pen name of the
writer and gay-rights activist Scott Rosenweig. It was Rose who sent a letter
to UT-Austin accusing Regnerus of ethics violations and triggering the
university's inquiry. Rose has been blogging almost daily about Regnerus and
his study for nearly two months, his posts weaving together an elaborate
conspiracy theory involving the Witherspoon Institute, a conservative foundation
that provided the bulk of the nearly $800,000 in funding for Regnerus' research.
Regnerus fully disclosed the Witherspoon funding to UT-Austin (along with
some funding from the conservative Bradley Institute), and the university duly
approved Regnerus's project. Other alleged links in the Rose chain of guilt by
association include: the National Organization for Marriage (NOM), an anti-gay
marriage nonprofit formed in 2007; assorted Republican politicians who oppose
same-sex marriage; and Catholic Church.
To
describe the tone of Rose's blog posts as "hysterical" is an
understatement. Long before the Regnerus controversy, Rose was regularly
denouncing NOM, whose members he referred to as "NOMzis,"
"bigots," and anti-Semites (because many politically liberal Jews support
gay marriage). Last October, Rose wrote to Princeton president Shirley
Tilghman, demanding that the university repudiate Robert P. George, a
well-known Catholic Princeton professor who is a senior fellow at the
Witherspoon Institute and was formerly chairman of NOM. (Tilghman, unlike the
UT-Austin administrators, did not respond to Rose's overheated allegations.)
Scott's theory–the basis of his letter to UT-Austin–is that
Regnerus was essentially a paid shill for NOM. Here is a sample of Scott's
fevered writing style:
Mark
Regnerus of the University of Texas, Austin (UT) carried out a
methodologically-bogus, deceptively and egregiously misnamed "gay
parenting" study so
blatantly in line with the
anti-gay-rights National Organization for Marriage's goals of smearing gay
people for political purposes, that Regnerus's work appears far closer to being
election year political propaganda than to being respectable science….My
enhanced allegations against Regnerus include that he appears to be politically
in collusion with his study's NOM-linked funders: a political plant.
Towards building that case, people must examine NOM's long history of filthy
dirty political tricks.
Other gay-rights activists similarly indulged in a
guilt-by-association mindset. The Gay and Lesbian Alliance Against Discrimination
issued a statement declaring, "The Witherspoon Institute also has ties to
the Family Research Council, the National Organization for Marriage, and
ultra-conservative Catholic groups like Opus Dei." The statement,
representing the views of four leading gay-rights groups, also called
Regnerus's study "junk science" and "intentionally
misleading." Adam Serwer, a reporter for Mother Jones, tweeted:
"Expert: Conservatives' Favorite Study on Same-Sex Parents Is
'Bullshit.'"
Inflamed
rhetoric is to be expected from advocacy groups and their sympathizers in the
progressive media. What is surprising–or perhaps not so surprising given
today's politicization of the academy–is that Regnerus's fellow sociology
professors issued equally heated denunciations of his study–in the press, not
in scholarly venues. Debra Umberson, one of Regnerus's colleagues in the
UT-Austin sociology department, wrote an op-ed piece for the Huffington Post
on behalf of herself and three other UT professors that concluded:
"Pseudo-science that demonizes gay and lesbian families contributes to
stress and is not good for children." Shortly afterwards 200 more college
professors sent a letter to the editors of Social Science Research questioning
"the academic integrity" of the peer-review process that had taken
place. It should be noted that a significant number of the letter's signers
were in gay and lesbian or women's studies programs. One
the 200 signers, Gary J. Gates, a specialist in gay and lesbian demography at
the UCLA Law school, had turned down a request by Regnerus to participate in
the study from the beginning.
A Positive for Gay Marriage?
In
truth, Regnerus' study does present some flaws that Regnerus himself admitted
in the paper itself and in an interview with Andrew Ferguson of The Weekly
Standard. Using his Witherspoon-Bradley funding Regnerus had hired a
professional polling firm to conduct the second large-scale, national, and
randomized survey ever of adults born between 1972 and 1992 designed to compare
the outcomes of young adults who had spent their entire childhoods with their
biological parents to the outcomes of those growing up in gay and lesbian
families. Most earlier published studies of such outcomes, which reached far
more positive conclusions than Regnerus's, had been small-scale, lacking a
control group and un-randomized (the information often came from gay and
lesbian organizations). The problem was that Regnerus's survey captured only a
tiny number of young adults–two out of 15,000 survey respondents–who had spent
their entire childhoods in same-sex households like the members of the control
group, so Regnerus counted any parent who had been in one or more same-sex
relationships, no matter how fleeting, as a "gay father" or
"lesbian mother." He was thus, in a sense, comparing apples and oranges:
stable heterosexual households versus unstable homosexual ones. But since
Regnerus was quite up-front about his data, which he plans to release digitally
in the fall, it is hard to pin the charges of "junk science" or
"intentionally misleading" on him.
Indeed,
William Saletan of Slate pointed out, the survey that Regnerus
commissioned is potentially of great value to family scholars because it offers
a large-scale comparison of stable versus unstable families from the
perspective of the young adults who grew up in those families, not that of the
parents themselves, as had been the case with earlier studies. Furthermore,
Saletan noted, the two young adults who had spent their entire childhoods, from
birth to age 18, in lesbian households, plus a few more who had lived from 13
to 15 years with their mother and her lesbian partner, reported far better
outcomes than their peers. "Stability, not orientation, is the
story," Saletan wrote. He concluded that Regnerus's study could,
ironically, be used to promote gay marriage as a social good, in its unveiling
of the chaotic lives of gay parents and the harm inflicted on their children
during the decades when gay unions were illegal and deemed socially
unacceptable. The study also presents some powerful statistical arguments
against divorce and out-of-wedlock childbearing among heterosexuals.
Instead,
scholarly hysteria seems to be the order of the day. The editor of Social
Science Research, apparently intimidated by the letter from the 200
scholars, assigned Darren Sherkat, a member of the journal's editorial board
and a sociology professor at the University of Southern Illinois, to review the
peer-review process that Regnerus' paper had received. Sherkat began an e-mail
correspondence with, of all people, Rose, thus indicating that Sherkat was
hardly an unbiased collector of evidence. According to Rose, Sherkat sent him a
number of e-mails before even completing his investigation saying such things
as: "How did this study get through peer review? The peers are right-wing
Christianists!" and "Regnerus produced some exceptionally distorted
and inferior research that should not have been published in a major general
interest journal." Meanwhile, UT-Austin's inquiry into Regnerus's alleged
ethical lapses continues apace, obliging Regnerus to hire a lawyer. The
university has also filed a request for a Freedom of Information Act exemption
with the Texas attorney general aimed at releasing the details–to Sherkat and
others–of the Witherspoon Foundation's funding arrangements with Regnerus.
Saletan calls the entire inquisition a "liberal war on science." It's
hard to disagree.