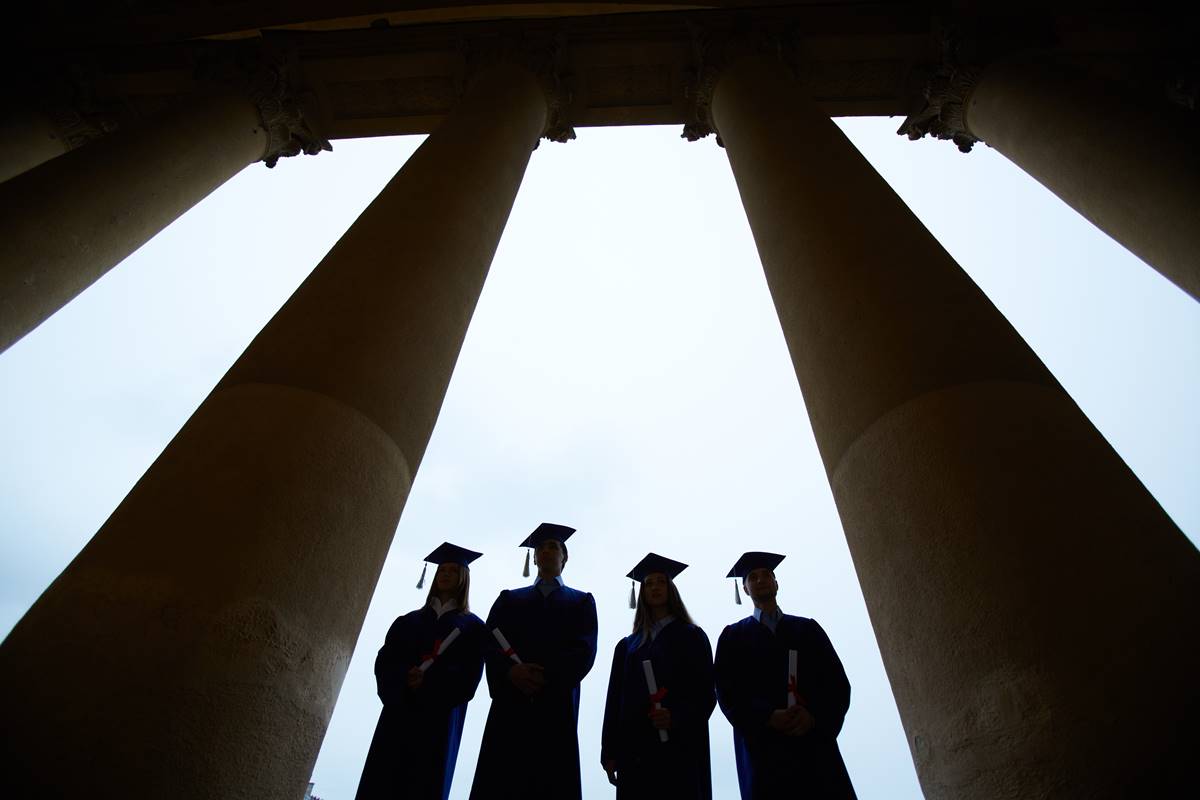 Why is it admirable to "target" women and minorities for some educational programs but a violation of federal civil right laws to "target" them in others?
That's the question that must be asked about a federal lawsuit filed by seven Mississippi women, five of them African-American, against for-profit Virginia College, a chain of 25 for-profit campuses in the Southeast. All seven women used federal student loans at the college's Jackson, Mississippi, campus to obtain degrees in such fields as medical assisting and phlebotomy. Their complaint against Virginia and its parent company, Educational Corp. of America, says those degrees are now worthless. It charges fraud and breach of contract along with other wrongdoing, and faults the college for pitching its advertising and recruitment to blacks and women.
An Accusation of 'Reverse Redlining'
The result, according to their lawsuit, is a student body at Jackson that is 89 percent African-American and 80 percent female. The complaint says: "Defendants are engaged in a scheme of specifically targeting African-Americans by creating advertisements that primarily use African-Americans as models, purchasing advertising time during daytime programming and late night programming, employing mostly African-Americans as admission officers and advertising mostly in African-American neighborhoods."
The complaint argues that "targeting African Americans and women to take out loans" constitutes "reverse redlining," a violation of the federal Civil Rights Act of 1964 and Equal Credit Opportunity Act. One of the plaintiffs, Dianna Bond, who borrowed $15,000 to finance a degree from Virginia College that she says is worth nothing, told the Chronicle of Higher Education that she chose the institution after she saw a commercial for it featuring an African-American woman described as a mother–just like Bond.
Yet "targeting" women and minorities in other contexts is supposed to be a positive good. For example, the U.S. Department of Agriculture's National Institute of Food and Agriculture, established in 2009, operates a program titled Women and Minorities in Science, Engineering, Technology, and Mathematics Fields (WAMS) that hands out grants of up to $350,000 apiece to women and members of "underrepresented" minority groups wishing to conduct research on such topics as "climate change," "sustainability," and "childhood obesity," among others. In its FY 2012 request for grant applications the Agriculture Department declared: "To contribute to America's competitiveness, the target audience for this program, women and underrepresented minorities from rural areas, will have a greater probability of placement into the workforce where they can have a direct impact on improving the rural economy."
Citing Burger King
Similarly, the Burger King fast-food chain in 2008 launched a massive advertising campaign called "Real People, Real Success" that featured exactly the same kinds of ads that are the focus of the Virginia College lawsuit: photos and testimonials that focused exclusively on minority-group members and women. In this case the subjects of the ads were photogenic individuals who had achieved success as employees, franchisees, and suppliers of Burger King.
It is also permissible to target women in the name of suitably progressive political causes. The Los Angeles Times reported on efforts by the opponents of Proposition 209, the anti-affirmative action initiative that went onto the California ballot in 1996: "At a time when polls have consistently shown that a majority of California voters support Proposition 209, opponents are turning to women to derail the victory train. They are doing all they can to grab women's attention and widen an emerging gender gap into a canyon that cannot be spanned." In short, the pro-affirmative action faction was using affirmative action to fight a ban on affirmative action. Furthermore, not targeting minority groups can sometimes violate federal civil rights laws. The New York Times settled a lawsuit in 1993 after a federal appeals court ruled that it had violated the Fair Housing Act of 1968 because it had run real-estate ads that consistently used only white human models. Those ads were deemed to imply that blacks and members of other minority groups were not welcome as buyers.
If the allegations in the lawsuit against Virginia College are true–and Virginia College denies them–the college's Jackson campus, at the very least, offered its students an expensive but woefully inadequate education. For example, the college's phlebotomy program, which trains medical assistants to draw blood samples, offered them only a tiny fraction of the blood-drawing experience that would qualify them to get jobs as phlebotomists, failing to meet the standards of the national agency that accredits the program, the plaintiffs say. Furthermore, because Virginia College lacks regional accreditation, its graduates cannot qualify for transfer credits at other colleges. Meanwhile, the plaintiffs say they were charged from $13,000 to $20,000 for their degrees, nearly all of that in borrowed money that they cannot repay. According to the lawsuit, Virginia College derives nearly all its income from federal student loan aid, which totaled close to $293 million in 2011. That leaves U.S. taxpayers are on the hook for the defaulted loans.
If the above is true, the plaintiffs may deserve legal relief. But was Virginia College's conduct also racist and sexist in violation of federal law? After all, the medical-assistant professions for which Virginia College trains its students are overwhelmingly female in demographics, just like the Virginia College student body. And African-Americans form the majority of students–61 percent–even at the local community college in Jackson that offers comparable programs. What if Virginia College hadn't "targeted" black applicants by featuring black women in its advertising? Wouldn't that, too, have been racist? It's damned if you do, damned if you don't under this country's increasingly illogical affirmative-action policies, where it's sometimes very good to target women and minorities and sometimes very bad.