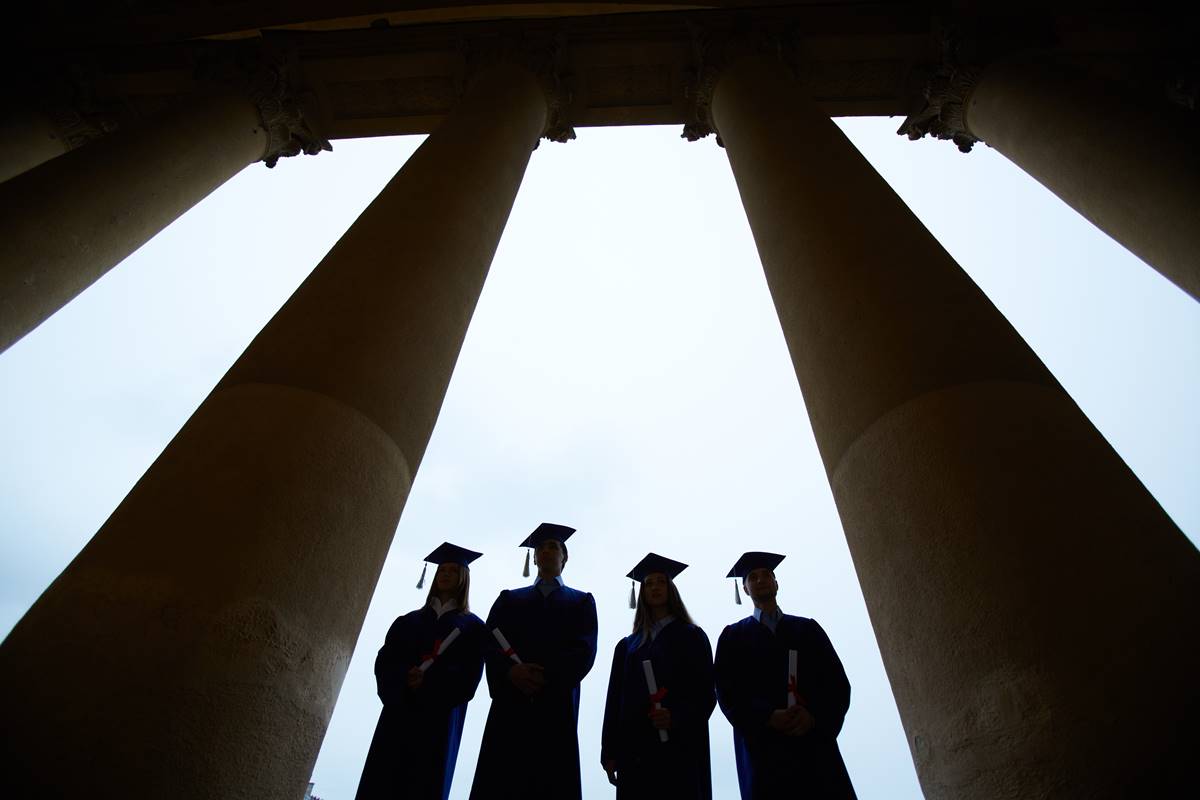 Now that Paul Ryan has joined the Republican ticket, it's worth considering how his much-discussed budget changes higher education.
Ryan wants to cap the maximum amount of Pell Grant awards at the current level of $5,550, eliminating the automatic increase according to inflation. Ryan would also shore up the eligibility requirements, adding a maximum income cap (leaving undefined exactly where that cap would begin) and excluding students who attend school less than part-time. On the Federal Student loan front, Ryan proposes ending federally-subsidized loans, wherein the government pays the interest on behalf of students. Instead, students could take out unsubsidized federal loans and pay an interest rate of 6.8%, giving them an immediate, healthy financial stake in their own education.
Ryan's plan follows the logic of the Bennett Hypothesis. Developed by former Education Secretary William J. Bennett, for whom Ryan worked as a speechwriter, it states that though federal subsidization of higher education aims to reduce tution, easy access to federal money actually increases it. Federal money increases students' ability to pay and, subsequently, their demand for higher education, which raises the price of college education. Colleges, confident that federal money will cushion any tuition increase, can artificially increase tuition in an attempt to capture some of that federal money.
The problem is especially evident when middle class students who could afford college education without aid receive it nonetheless. Colleges desire to capture both the federal aid money and the initial amount these students can afford to pay. Ryan would reduce federal aid primarily for these students. Therefore, in contrast to President Obama's promise to lower the cost of education by increasing Pell Grants and preventing Federal Student loan interest rate increases, Ryan's plan could indeed cut back on the source of artificial tuition increases and contribute to the sustainability of the higher education market.
For himself, Romney has been largely quiet on higher education, though his white paper "A Chance for Every Child" does acknowledge that "a flood of federal dollars is driving up tuition." His remedies are nonspecific: "simplify the financial aid system," "welcome private sector participation" in the student loan market, and "replace burdensome regulation with innovation and competition." While Romney has already made it clear that his campaign runs on his budget plan, not on Ryan's, Romney could benefit from the hard numbers and policy prescriptions that Ryan's plan affords.
________________________________________________________________________________
Rachelle DeJong is a rising senior at The King's College and an intern at Minding the Campus.