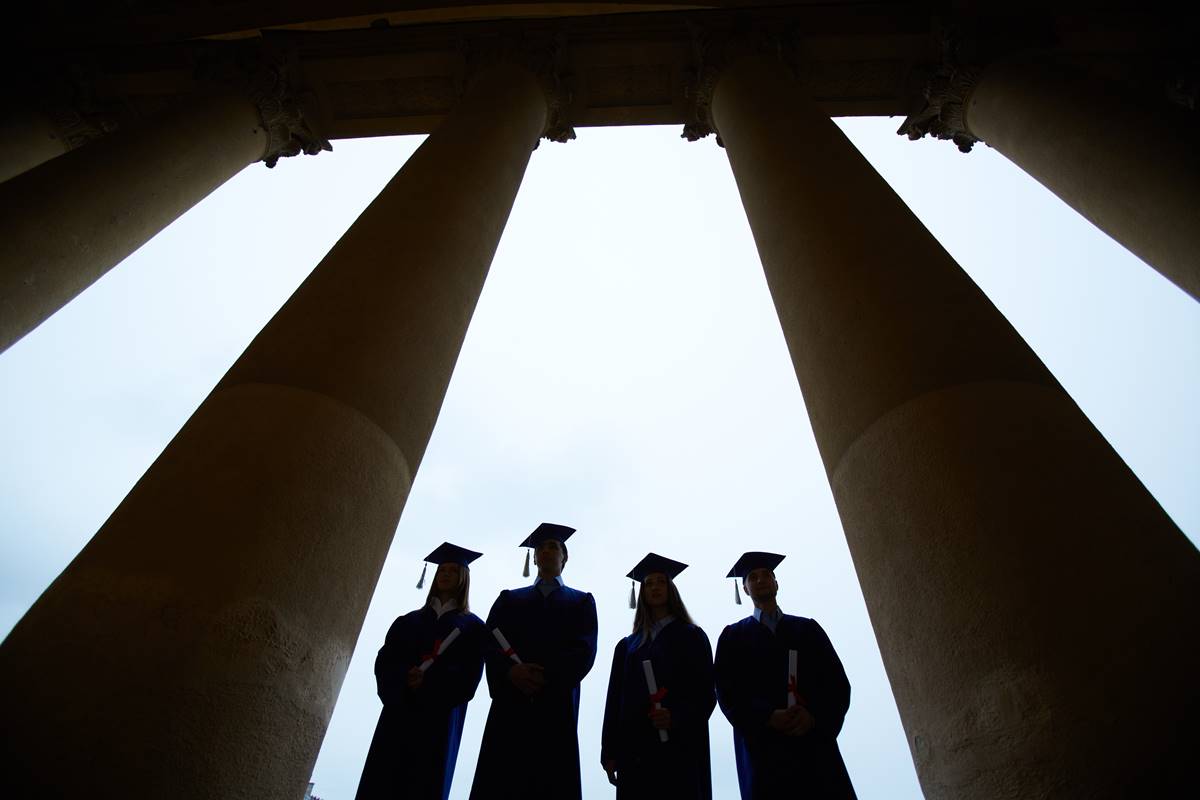 Earlier this month Annette Clark,
dean of Saint Louis University's law school, abruptly
resigned from her job via e-mail after only a year. She left after accusing the Jesuit
university and its president, Rev. Lawrence Biondi, of looting the law school
in order to fund other, non-law-related programs on the Saint Louis campus.
This
was not the first time that a law dean has quit in a dispute over the
"tax"– the premium that law schools and business schools, which
typically charge higher tuition than other campus programs, must hand over to
their host universities. In July 2011 Philip Closius, dean of the public
University of Baltimore School of Law, quit his job under administration
pressure after asserting that the university kept–and used for its own
purposes–some 45 percent of the revenue that the law school generated from
tuition, fees, and state subsidies. In 2009 De Paul University in Chicago fired
its then-dean, Paul Weissenberger, apparently because Weissenberger complained
to the American Bar Association that De Paul had siphoned off more than the 25
percent of its law school's revenues that the law school had agreed to
contribute.

Such departures call into question the universities' widespread practice of using law schools as lucrative cash cows when the bottom is falling out of the market for law-school graduates. This is especially true at lower-tier law schools such as De Paul, Baltimore, and Saint Louis. These schools, whose graduates face increasingly dim chances of securing the highly paid law jobs on graduation that would enable them to repay student loans, currently face declining numbers of applicants. Nonetheless, the schools feel pressured to raise their tuition in order to pay the exactions their universities force upon them. Their deans and administrators are caught in a vise grip: They can't afford to invest in the niche programs that might make them more attractive without raising tuition, but every tuition hike further diminishes their applicant pool. The cash-cow model of exploiting law schools to pay for, say, a new gender studies program in the English department is an impossible situation that can't continue on and thus won't continue.
Clark's letter of resignation listed a number of specific grievances against Biondi, who had hired her away from her longtime previous position as vice dean of the law school at Seattle University. In her resignation e-mail and another letter directed to law school faculty and staff, Clark complained that Biondi and other Saint Louis administrators had abruptly canceled her law school's $30 million fund-raising plan to construct a new building and, without Clark's knowledge or approval, annouced that the school would instead move to a donated office building in downtown St. Louis. She also said that Biondi had transferred $800,000 from the law school's building fund and $260,000 earmarked for summer research into his discretionary fund.
Biondi refused to comment on the specifics of Clark's charges, but he did write his own Aug. 8 letter to the Saint Louis law faculty stating that he was about to fire Clark anyway over differences concerning administration of the law school. He noted such problems as "a declining number of students applying and enrolling in our law school" and "our decline in national rankings of American law schools." Clark will continue at the law school as a faculty member, not an administrator.
Tuition at Saint Louis's law school for the 2012-13 academic year is $36,440. This is not too much more than the Saint Louis undergraduate tuition of $34,740, but law schools are overall much cheaper to operate than undergraduate programs. Although law faculty are expensive and the American Bar Association demands that law schools maintain large, costly, but obsolete libraries, overhead is otherwise relatively low. Law classes typically take the large-lecture, "Paper Chase" format, written work is minimal, labs are nonexistent, and there is no need for the army of counselors, diversity officers, res-life functionaries, and other administrators who swarm undergraduate education. Law school revenues are thus tempting troughs for university officials to dip into given their own financial pressures. This is especially true at public institutions where state aid has steadily declined.
The problem isn't simply that administrators are killing the goose that lays the golden egg. It's that the goose itself is becoming too sickly to lay anything at many campuses as increasing numbers of prospective students realize that a law degree probably isn't worth the massive debt. New graduates of Saint Louis University's law school, according to the school's own figures, earn a median starting salary of only $60,000–hardly enough to make three years of foregone income worth it, much less repay substantial loans. And that figure only accounts for the mere 53.5 percent of Saint Louis law graduates known to be employed at graduation. There are too many law schools in America because their parent institutions viewed them as a cheap profit centers. Now that times are tough for both law schools and their parent universities, it's not surprising that we're witnessing bitter feelings, charges of exploitation, and disillusioned deans quitting their corner offices.