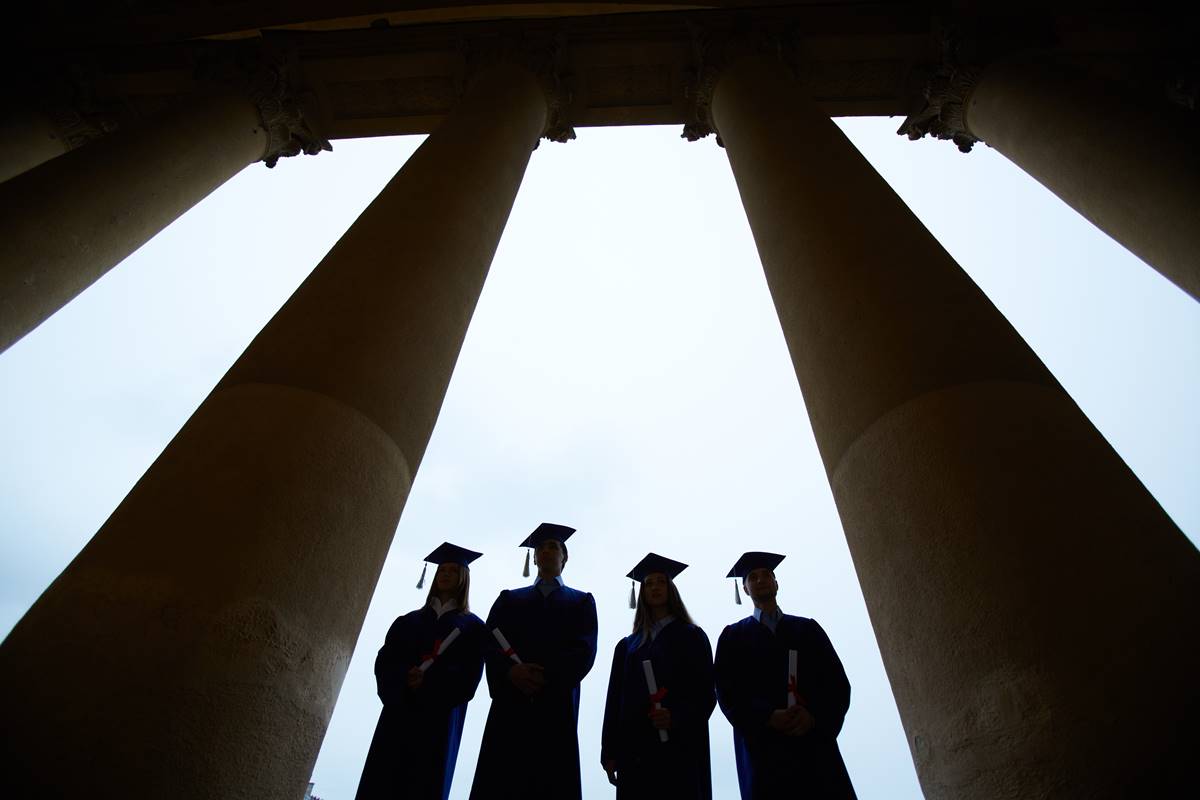 Over the past several weeks, high-profile criticisms of the Freeh Report, which examined the Penn State administration's failed response to a report of inappropriate sexual behavior by former defensive coordinator Jerry Sandusky, generated more heat than light. Nearly identical missives from a handful of renegade PSU trustees, the family of ex-coach Joe Paterno, and a handful of former Penn State football players all slammed the Freeh Report as biased and filled with factual errors–but were unable to identify even one specific way in which the report was biased, or point out even one factual error that made the critics' case.
In the last few days, however, two new attacks–one explicit, one implied–on the report have emerged. An authorized biography of Paterno by sportswriter Joe Posnaski bent over backwards to present the late coach in a favorable light and imply that the Freeh Report's claim that Paterno knowingly participated in a cover-up couldn't be true. And Penn State's disgraced ex-president, Graham Spanier, kicked off a public relations campaign with two interviews and a press conference by his attorney. Ironically, through their weaknesses, these ostensibly more substantial critiques of the Freeh Report wound up further confirming the report's conclusions.
Reviewers have excoriated Posnanski's book. In the most comprehensive review, Allan Barra, analyzing the book for The Atlantic, noted that "time and again, Posnanski writes as if it was his intention to make clear issues cloudy." The effect, whether intentional or not, was to obscure while never directly challenging the Freeh Report's findings regarding Paterno: that despite his testimony to the grand jury, Paterno was informed about a 1998 allegation against Sandusky; and that despite several times claiming to the contrary, Paterno did discuss with senior administrators how Penn State should respond to graduate assistant Mike McQueary's witnessing Sandusky engaged in something of a "sexual nature" (as Paterno told the grand jury) with a boy in the shower.
Even more problematically, Posnanski's biography produced another instance of documents uncovered by the Freeh Report casting doubt on Paterno's (self-serving) recollections regarding Sandusky. Paterno told Posnanski that he wasn't directly involved in the negotiations over Sandusky's 1999 retirement from Penn State (for which the assistant coach received a highly unusual $160,000 payment, plus emeritus status on the PSU faculty). Yet, as the sports blog Deadspin observed, Sandusky's typewritten retirement requests were "marked up with Paterno's handwritten responses, including a check mark next to Sandusky's request for access to workout and training facilities," plus Paterno's concerns about "liability problems" if Sandusky continued to bring kids from his Second Mile charity into the Penn State football building.
Spanier's attack on the Freeh Report was far more direct but no more effective. The key piece of evidence regarding Spanier's misconduct was a 2001 e-mail he sent to two senior administrators, following a discussion one of the administrators had with Paterno. (After that discussion, the Penn State leadership changed its mind and decided it wouldn't report Sandusky to authorities.) "The only downside for us" with this approach, Spanier wrote, "is if the message isn't 'heard' and acted upon, and we then become vulnerable for not having reported it. But that can be assessed down the road. The approach you outline is humane and a reasonable way to proceed."
In a Philadelphia news conference, Spanier's attorney provided lots of bluster but few specific answers, remarking that Spanier (who wasn't present before the assembled media) could answer the difficult questions. The attorney also released a document: (1) suggesting that the Freeh Report implied that authorities had concluded Sandusky committed a sexual assault in 1998 (the report, in fact, had made no such claim); (2) chastising Freeh for not interviewing a friend of McQueary's father, with whom McQueary also discussed seeing Sandusky in the shower, and instead relying on the grand jury testimony of both Paterno and McQueary (the only parties to the 2001 conversation between the two men) who both said that McQueary told Paterno he had witnessed something of a "sexual nature"; and (3) asserting that Spanier knew only that Sandusky was accused in 2001 of "horseplay," a term not used in the contemporaneous documents. Why Penn State or anyone else would be "vulnerable for not having reported" horseplay was, and remains, unclear; while Spanier's attorney suggested that there was needed context to the 2001 e-mail, perhaps from unidentified e-mails that have been lost, he didn't indicate what an innocent context of Spanier's remarks could be.
In any case, in a less-than-hardball interview with the New Yorker's Jeffrey Toobin, Spanier wasn't even asked why he thought the university might be "vulnerable" for not reporting Sandusky to authorities. (Spanier did find time in the interview to suggest that the story of Paterno rebuffing his attempts in 2004 to induce the coach into retiring–most recently offered, ironically, in Posnaski's biography, which used Paterno as his main source–was untrue.) The ex-president's ABC interview, meanwhile, focused on Spanier's claim that since his father (physically) abused him, the Freeh Report's conclusions about his signing off on the decision not to report a potential child abuser couldn't be true.
Spanier's New Yorker interview did offer one particularly absurd recollection. After he received a subpoena to testify before the grand jury investigating Sandusky, Spanier claimed that he told Penn State's general counsel, "You know, I don't remember a lot, but if I could ever be helpful to the law-enforcement folks, I'd be happy to do that." He further asserted that he had no idea of exactly what the grand jury wanted to hear from him, and–indicative either of someone with a stunningly incurious nature in 2011 or someone who's shading the truth now–said that he didn't ask Penn State's general counsel (who had been monitoring the inquiry) why he might have been subpoenaed. ("I was very much in the dark about it," Spanier told Toobin.)
What we're left with, then, is the argument that instead of following Freeh's evidence, observers should instead accept the word of a former coach who claimed to have no role in an assistant's retirement package, even though contemporaneous documents disproved the claim; and a former university president who after, according to his own story, considering his university potentially "vulnerable" for not reporting an employee's "horseplay," then said that he went happily off to testify before a grand jury investigating that same employee without bothering to determine why the grand jury might want to talk to him.
Perhaps there actually is evidence that the Freeh Report got the story wrong. But such evidence didn't come from the Posnanski book or the Spanier media barrage.
(Photo: Graham Spanier, former President of Penn State. By isualum.org)