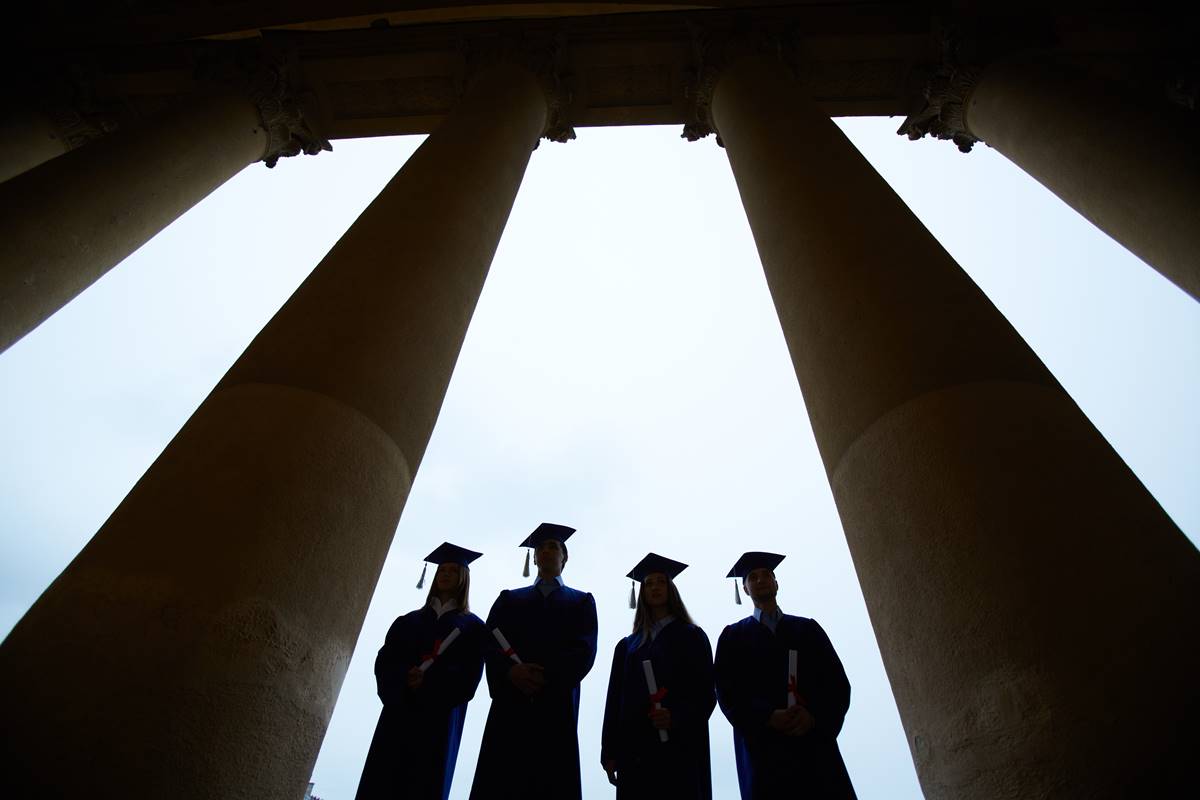 As the 2012-13 academic year gets under way, more than
40,000 students from all 50 states and 130 foreign countries are attending the
graduate and undergraduate schools of New York University. Some of these young scholars will undoubtedly
ride to school in upscale cars or limos: a year at NYU with room and board
costs almost $70,000, a handsome sum that contributes handsomely to the
university's $2.25 billion in annual revenue.
Computer printouts in hand, some of the newcomers will follow NYU's
online directions and drive down Fifth Avenue to the university's lair in a formerly
scenic area of Greenwich Village, one of Manhattan's oldest and most historic
neighborhoods. "Fifth Avenue ends at the Washington Square campus," NYU's
directions helpfully conclude.
A few students may note that Fifth Avenue does not, in
fact, terminate at the NYU campus, but at Washington Square, a public
park. However, those who fail to notice
this minor detail can be forgiven for assuming that Washington Square belongs
to NYU. After years of watching this
celebrated park and nearby blocks treated like Monopoly properties by a private
corporation cloaked in scholarly robes, more than a few residents of Greenwich
Village also mistakenly believe that Washington Square belongs to NYU. And if the university's land grab continues, some day it might.

But before continuing the story of how a major American university
has chewed up, and is still gnawing on, the unique community that gave it
birth, let me caution the incoming Class of 2016. The NYU websites you consulted in your college
search are not telling you how your future alma mater deals with the people who
live and work in Greenwich Village or, for that matter, anyone else who stands
in the way of their relentless real estate machine.
You can, however, rely on NYU for an accurate early history
of the university. Founded in 1831 in lower Manhattan, the university soon
moved north to Washington Square, where it competed for space with New Yorkers
anxious to build homes facing open land.
In 1894, NYU tore down and replaced the crenellated towers of its
original building on Washington Square and moved north again, transferring its
undergraduate campus to University Heights in the Bronx while its graduate
schools remained in Manhattan. NYU
continued to expand in both locations, not an easy task for any developer. Manhattan
is the smallest county in the United States, and is by far the most densely
populated, with nearly 70,000 residents per square mile. Every cubic inch is hotly contested. It was in this confined space that NYU,
faced with thousands of WWII veterans attending college under the GI Bill,
launched an all-out campaign to convert historic Washington Square into its
personal quadrangle.
Getting
Rid of Artists and Writers
In September, 1947, the university announced its design
for a new law school building on the southwest corner of Washington
Square. Their plans, which required the
demolition of an entire city block, caused furious protest in the Greenwich
Village community. More than 350
painters, sculptors, photographers, musicians, composers, dramatists, writers
and other artists lived there. These
classic Village studios and apartments -known as "Genius Row" — had been home
to such luminaries as Willa Cather, Eugene O'Neill, Theodore Dreiser and opera
star Adelina Patti. Over the years these
artists and others had merged the tiny backyards of these buildings to form a
large and lovely common garden.
Some 10,000 New Yorkers signed petitions demanding that
NYU cease and desist. Why, they asked,
would a university theoretically committed to the arts tear down the homes of
hundreds of artists? An October, 1947,
article in the New York Herald Tribune asked that same question, but noted, "In
the face of a studied silence, the university's official attitude is difficult
to determine. The deathless corporate
entity that is the university can well afford to wait. Those whose lifetimes are short and who
cannot afford to wait are now fighting the battle of Washington Square. "
The battle was lost.
NYU then, as now, posed as a cultural organization but was in reality a
ruthless and unrelenting real estate developer.
Out went painters, composers and writers. In came law students. The opposition didn't stand a chance. The land beneath Genius Row was owned by
another academic real estate combine, Columbia University, and the fix was in. NYU, spewing deceitful platitudes, pretended
it was acting in the public interest.
Even as its bulldozers flattened the studios of Genius Row, NYU
expressed its "belief" that the evicted artists would eventually come to accept
the university's plan "with enthusiasm."
The contretemps, NYU hoped, would just be a "tempest in a teapot."
However, both the tempest and the teapot continued to
grow over the next ten years, as NYU added more and more Village property to
its real estate portfolio. In the 1960s,
NYU stepped up its land acquisition program – land on which it pays no taxes —
by taking over an "urban renewal" project in the southeast Village. Hundreds of loft and residential buildings
were torn down and public streets eliminated. On two huge superblocks, NYU
built a residential complex, a gym, and three 30-story residential towers,
which were partially offset by adding open space to the urban landscape.
Controversial in the 1960s, the NYU superblocks are back
in the news as the university "that can afford to wait" pushes a massive new
expansion plan. Called "NYU 2031"
(they're way ahead of us, folks), the proposed development scheme seeks to
build on much of the open space that the university reluctantly conceded to the
community more than four decades ago. Since the New York City Council has just
approved the NYU plan, most of what remains of the Greenwich Village's southern
border appears to be doomed.
Ruthless
Expansion
Nevertheless, opponents of "NYU 2031" are not giving
up. The author E.L. Doctorow, who
happens to be a professor of English and American Letters at NYU, recently
wrote a newspaper piece in which he described the university as "colonizing"
Greenwich Village. Doctorow made a point
that the defenders of Genius Row made 65 years ago: "At the same time that it has boasted of its
connections to the cultural life and history of the Village, it has
methodically laid siege to it." Doctorow
concluded, "An expanded NYU should not be carved out of the Village heart."
New York University professes not to comprehend why so
many community residents simply don't trust them. Perhaps I can explain it to
them. In 1974 my family and I moved to Washington Square, directly across the
street from the NYU Law School, the place where Genius Row used to be. We lived next door to another NYU building,
which was home to the famous Provincetown Playhouse — a small theater where
Eugene O'Neill's early plays were produced.
At the time I knew little about NYU's policies toward the community,
though I knew they had sold their campus in the Bronx for $62 million and were
consolidating their schools and facilities in crowded Manhattan.
I learned more in the 1980s, when I served on Community
Board Two, Greenwich Village's advisory panel on local issues. I interacted frequently with NYU and found
the university alternately helpful and hostile on matters that affected life in
and around Washington Square. For
example, the park was being overwhelmed by drug dealers, many of whom were
there to serve the illegal needs of NYU students. Time and again I found NYU unresponsive to
community efforts to solve the drug problem.
Their lack of interest was so striking that I mentioned to Tony
Dapolito, longtime chairman of the Village community board, that NYU seemed
uninterested in improving the quality of life around Washington Square.
"Why should they want to improve it?" Tony replied. "We asked NYU to reduce the size of its new
library on Washington Square. We told
them the huge building would cast a deep shadow over a big area of the park in
winter, when sunlight is needed most.
They said no. After the library was completed, they promised not to
build anything else on Washington Square South.
They lied about that. I realized
they don't care if something makes the community unhappy. A happy community makes real estate values go
up. They don't want us to feel at home
here. It increases the cost of the properties
they want to buy."
Wrecking
the Provincetown Playhouse
I was therefore unsurprised when, in 2008, NYU announced
that it intended to tear down the Provincetown Playhouse and the building that
surrounded it. The usual protestors
spoke out angrily, and eventually NYU agreed to save the historic theater's
walls, an agreement they promptly broke along with the walls. David Gruber, chair of the Institutions
Committee of Community Board Two, said:
"If they could move the Temple of Dendur from Egypt to the Metropolitan
Museum, I don't see why NYU couldn't preserve four walls of a ninety-year-old
theater…" The Provincetown still exists, but without the details that made the
playhouse a gem in the world of American theater.
Why does the university behave this way? The answer may lie in its history
department. When the robber barons of
early industrial America built factories, they often chose locations where
company payrolls and political influence gave them de facto control of just
about everything. These locations were
known as company towns and the company executives were rich and imperious. Decades ago, NYU — whose president makes
$1.3 million a year and whose professors typically earn $250,000 per annum —
set out to make Greenwich Village into a company town, and it has largely
succeeded.
Now it's going after bigger game. The apparatus of New York City government has
become an arm of NYU's real estate program. The City Council, the Mayor and the
State Legislature are easy targets for NYU's large and active force of
lobbyists. NYU doesn't make nice with
Greenwich Village and the City of New York because it doesn't have to. Its position as one of the largest employers
in a city where unemployment is at 10 percent gives it all the leverage it needs.

And so, members of NYU's
class of 2016, as you follow NYU's online directions, take heed. Their maps will get you to campus all right. But think long and hard before following the
examples your university has set before imitating its low, unethical
tactics. Decide if you want to live in a
society whose past has been erased to fulfill the grasping real estate
ambitions of today.
Diane Whelton lives in New York. The
ground beneath her apartment building is owned by NYU.
Cartoon by Karen Leo.