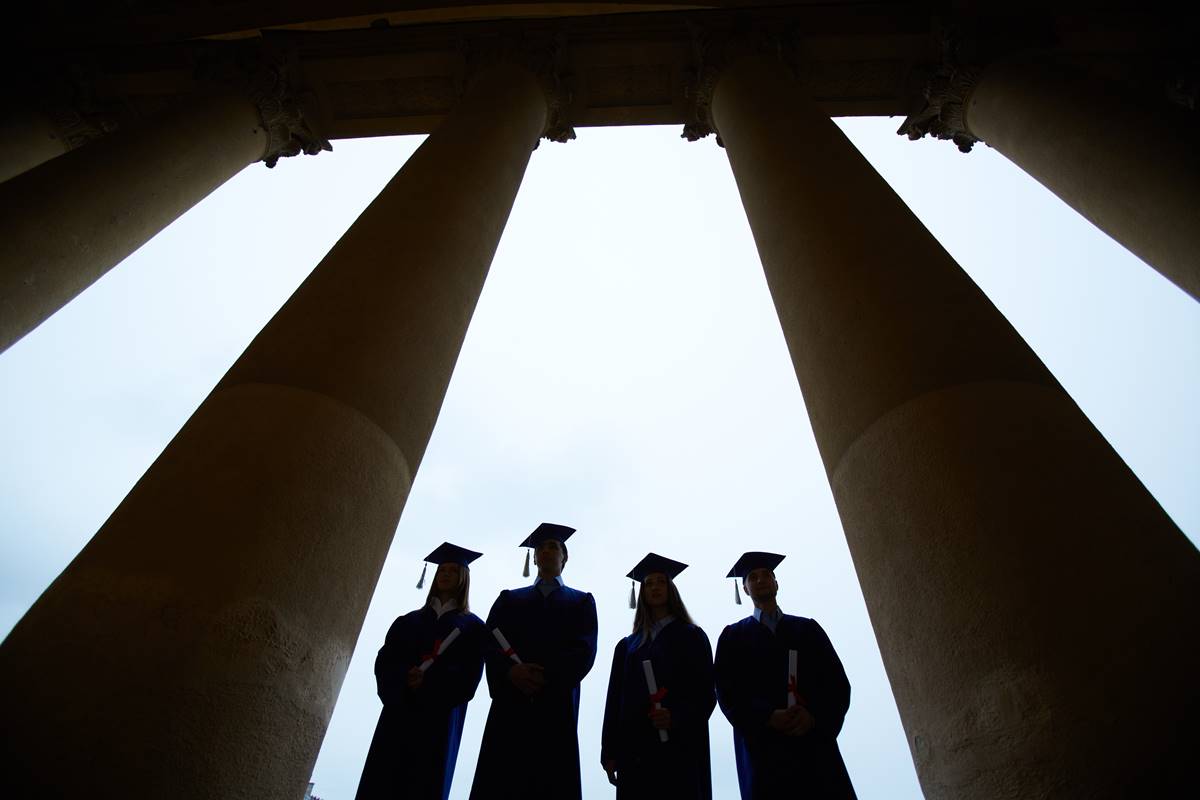 Universities are in the knowledge business, and the creation and
dissemination of it is at the very core of what colleges do. Yet some forms of
knowledge about higher education itself are either unknown, or hidden from the
public. Why? Release of the information would prove embarrassing and possibly
even costly to the school.
1. What Are the Teaching Loads?
This is prompted by an email I received from Bill Armstrong, President
of Colorado Christian College and former two-term U.S. Senator. He is looking
for data on faculty teaching loads and cannot find it. Going to the latest Digest of Education Statistics, I learn
that there were 7,500 faculty members teaching agricultural or home economics
courses in 2003 between the ages of 35 and 39, or that there were 1,959
full-time equivalent faculty teaching in Delaware in 2009. But in over 20
tables on staffing, there is not a word on teaching loads.
Why? I suspect the reason is simple: faculty don't teach very much, and
far less than they used to. I have been around higher education for over 50
years, and my recollection is that at middling quality state schools in the
early 1960s, most faculty taught around 12 hours a week. At those same schools
today, the average load is almost certainly not more than 9 hours. At
top-flight universities, faculty taught about six hours a week in the 1960s,
and often 3 hours or 4.5 hours (one semester, one course, the second semester,
two courses) now. On average, we have
seen at least a 25 percent reduction in loads.
Why? We are told it is because of the need to expand research output.
And surely the number of academic journals and other outlets has exploded. But what percent of the research gets
seriously read or cited? Mark Bauerlein of Emory, a regular contributor to
Minding the Campus, has demonstrated that vast amounts of research are seldom
even cited, and that the number of articles written in the last 25 years or so
about, say, Shakespeare, reaches into the tens of thousands. Do not diminishing
returns set in regarding academic research like it does everything else in
life?
2. How Do Pell Students Do?
Let us move on to the Pell Grant program, on which our nation spends more than $40 billion a year. Surely with such a large expenditure, we would have and publish detailed statistics on how recipients fare in college, right? NO. What is the percent of Pell Grant recipients at four-year colleges receiving their degree within four, five, or six years? The Department of Education has such data for graduates of every accredited school in the country -why don't they have it for those receiving the federal government's largest grant program?
My guess is that the figure is so embarrassingly low that the government doesn't want it published. I wrote a year or so ago that the Pell Grant graduate rate, after six years, was 40 percent, based on a bit of statistical estimation I did. No one seriously questioned my result. For every two students who -after six years -succeed to get a degree, three fail. Yet spending on this program has expanded enormously in recent years.
3. How Much Do Students Actually Learn?
But these forms of forbidden knowledge are almost trivial compared with the biggest one: what do students learn in college? Do graduating seniors have more general civic knowledge or greater critical thinking skills than beginning freshmen? Now I am the first to admit that measuring the totality of the learning experience is challenging, and some things colleges might do -such as teaching leadership skills -are hard to quantity. But there are many forms of learning that can be quantified -that is what colleges do all the time with their examination of students. And colleges often have results of tests like the Critical Learning Assessment that are very useful.
The reason colleges don't want to provide this information is simple: it is embarrassing and potentially harmful. If Richard Arum and Josipa Roksa (authors of Academically Adrift) are even approximately right, the advancement in critical thinking skills amongst college students is embarrassingly small. Moreover, at some schools, "small" may be "zero." In these situations college in reality serves more of a social function, a place to make friends, party, and "network," rather than being a serious learning community.
I usually don't like government meddling in our lives. But with hundreds of billions of taxpayer money involved, it doesn't seem unreasonable for Congress to pass a law providing us with some of this previously forbidden knowledge.
Richard Vedder directs the Center for College Affordability and Productivity, teaches at Ohio University, and is an Adjunct Scholar at the American Enterprise Institute.