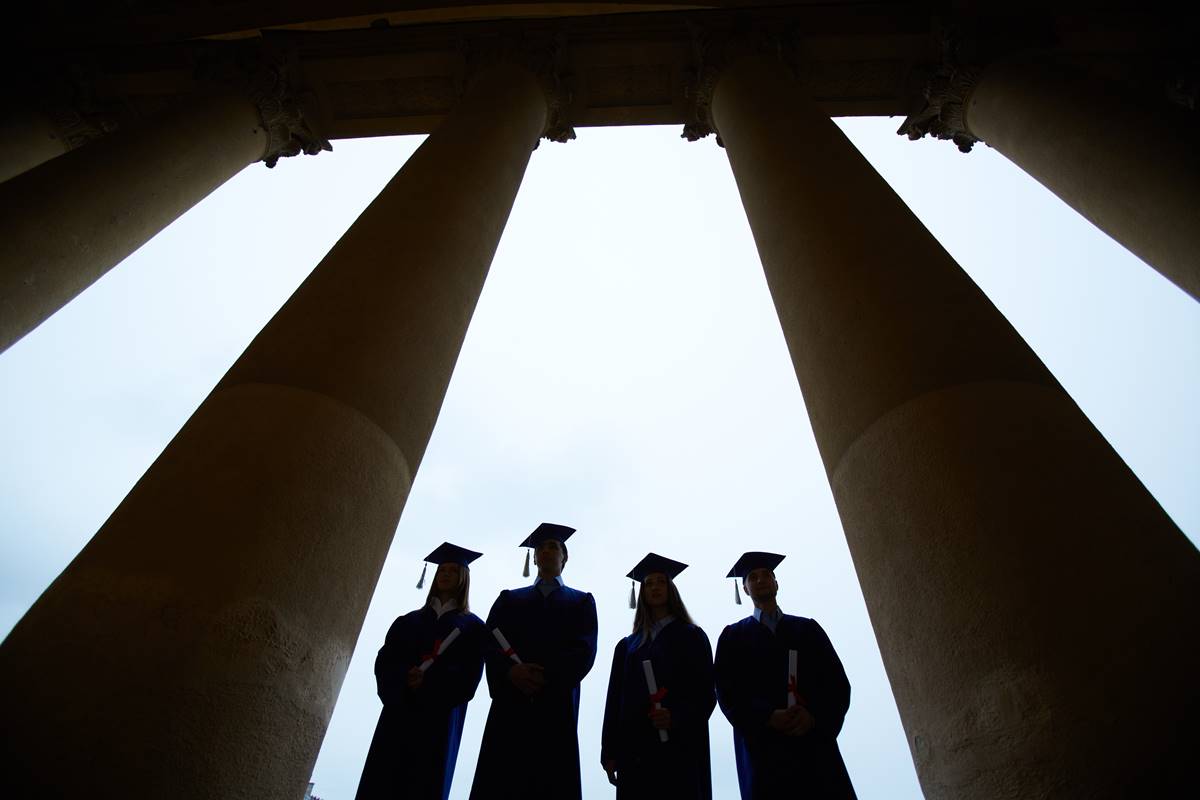 The current conversation on higher ed reform coming is unusually platitudinous even for an election year. This was clearest earlier this year during the battle between Barack Obama and Mitt Romney on the proposed federal student loan interest rate, a subject fairly inconsequential in larger problem of sky-high college costs. In his Democratic nomination acceptance speech, President Obama claimed he would work to "cut college tuition in half" in the next ten years. How he would do this, or if he truly grasped what he was saying, is anyone's guess.
But Senators Ron Wyden (D-Oregon) and Marco Rubio (R-Florida) have shown a great deal of care in crafting the "Know Before You Go Act." The bill, currently under consideration in the Senate, will "support statewide individual-level integrated postsecondary education data systems." More specifically, under the proposed bill the federal government will help states coordinate student educational and postgraduate employment data. The bill's aim is to help consumers make better choices about the products they are considering. Per a press release from Wyden's office, the bill focuses on making the following metrics more accessible to consumers:
Post-graduation average annual earning;
Rates of remedial enrollment, credit accumulation, and graduation;
Average cost (both before and after financial aid) of the program and average debt accumulated;
The effects of remedial education and financial aid on credential attainment and a greater understanding of what student success can mean.
We should praise the Know Before You Go Act for several reasons. First, instead of trying to instituting IPAB style price-control to help reform educational choices and costs, it respects the consumer's volition to make his or her own determinations as to what is best for their particular circumstance. As Rubio said, "We want people to know what the new jobs, skills, careers in the 21st century are. The reason you need to know what your professional prospects are is that you have to weigh that against how much you will borrow." He continued, "I graduated with $125,000 in student loans. That's nobody's fault – it was an investment for me. We want kids to have access to information before they make this investment."
Secondly, the bill does not create a new federal database to obtain data by tracking students. Instead, its coordinates already extant data gathering mechanisms in the states. In describing this aspect of the bill, Wyden sounded like a Republican. "The new database is state-based and individually considered. The states can do this on their own but there's a problem. There's no uniform standards. If there's no standards…then the system is failing families."
Lastly, of concern to many conservatives, Wyden emphasized that the bill would produce a glut of computer science or accounting majors, to the neglect of the liberal arts. "This legislation is about empowering students to make their own choices. Are we going to miss out on opportunities for rich liberal arts education? I reject the either/or choice. A lot of universities are starting to pick up on labor trends – after 9/11 and Arabic for instance. Is it liberal arts or an education for a high paying job? That's a false choice."
Granted, it still seems Congress is far from addressing the main driver of college cost inflation – federal subsidies in the form of loans for anyone who wants them. Said Wyden, "Federal education policy is at a fork in the road. Historically it is about access. I want to keep that focus – support Pell grants, Stafford Loans, and all of the assistance that ensures access." Nonetheless, a respected Democratic policy thinker is supporting a bill that is conservative in its temperament. By supplying greater amounts of data to consumers, the Wyden-Rubio bill is the right move in reforming an industry badly in need of more transparency and accountability.